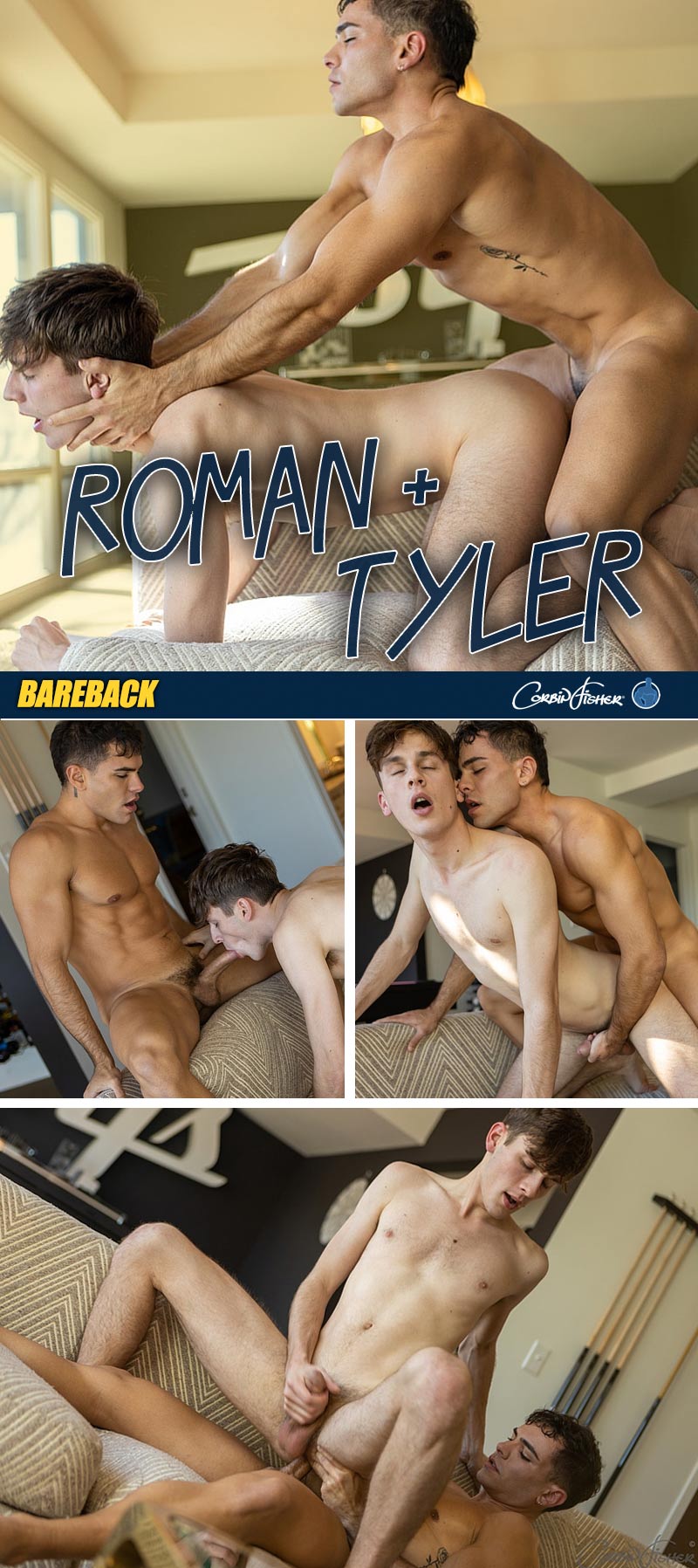 Roman's Lucky Day: Hot Twink Tyler Tanner Takes It Like a Pro at Corbin Fisher:
At some point in the past, Roman (aka Damian Night) had mentioned that he really likes twinks, and his past relationship with Noah is certainly proof of that. Today, Roman is in luck as he is about to have a go with one of the cutest, most endearing, and sexiest twinks around.
Tyler Tanner's Charm:
Tyler Tanner has made quite the splash since landing at Corbin Fisher. We all love his charm, his unabashed love for sex, and his outgoing personality. Tyler is a joy to watch in action, not just because he is sexy as heck, but because it is so obvious that he is having the time of his life.
Tyler's Blowjob:
Tyler sucks Roman's cock like a man on a mission and seems, for those several minutes, like there's nothing he could ever possibly love more than having a stiff dick in his mouth.
Tyler's Love for Anal:
We know that's not entirely true, though – Tyler Tanner loves having a stiff dick in his hole even more! Roman needed Tyler's hole the second these two met. Tyler wanted Roman to rail him from the get-go.
Cumclusion:
Sit back and see these two young studs go at it!
Watch as Roman Fucks Tyler at Corbin Fisher
Watch as Roman Fucks Tyler at Corbin Fisher