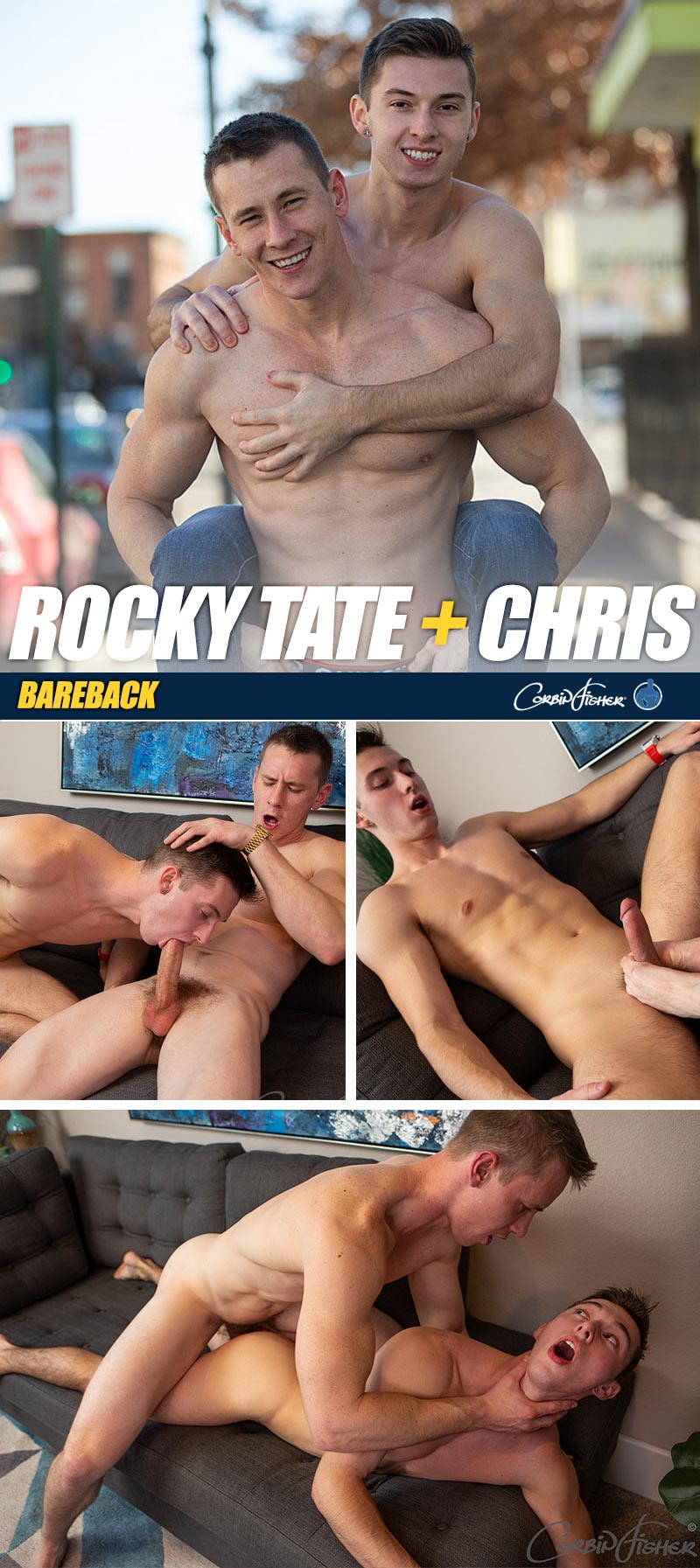 Rocky Tate Fucks Chris in 'Degrading Chris' at Corbin Fisher:
Rocky Tate and Chris have become good friends since Chris arrived at Corbin Fisher. Rocky took Chris under his wing, which helped Chris get comfortable and at ease around here. Chris became eager to get into some action with the other guys after.
Chris Desperately Wants Another Round with Rocky::
When Rocky had sex with Chris for the first time, it flipped a switch in him. Chris desperately wanted another round with Rocky's dick ever since.
Chris Adores Rocky's Cock:
Chris eagerly and hungrily sucks on Rocky's cock, literally gagging for it. When Chris says, "I love your cock!" to Rocky, it's evident that he really means it.
Rocky Feeds off of Chris's Energy:
Rocky is skilled at picking up on and feeding off of another guy's energy. He knows that Chris is putty in his hands and will do anything he wants. Rocky can fuck Chris as hard as he wants, and Chris will not only take it all but also love every bit of it.
Chris Worshiping Rocky: A Smitten Bromance:
Watch Chris worship Rocky and indulge in foot fetishism in this video. If you want to see Chris smitten with Rocky, sit back and enjoy this one!
Indulging in Foot Fetishism at CF:
If you're into feet, you'll probably go wild here! Indulging in foot fetishism is a part of this video.
Watch as Rocky Tate Fucks Chris at Corbin Fisher
Watch as Rocky Tate Fucks Chris at Corbin Fisher