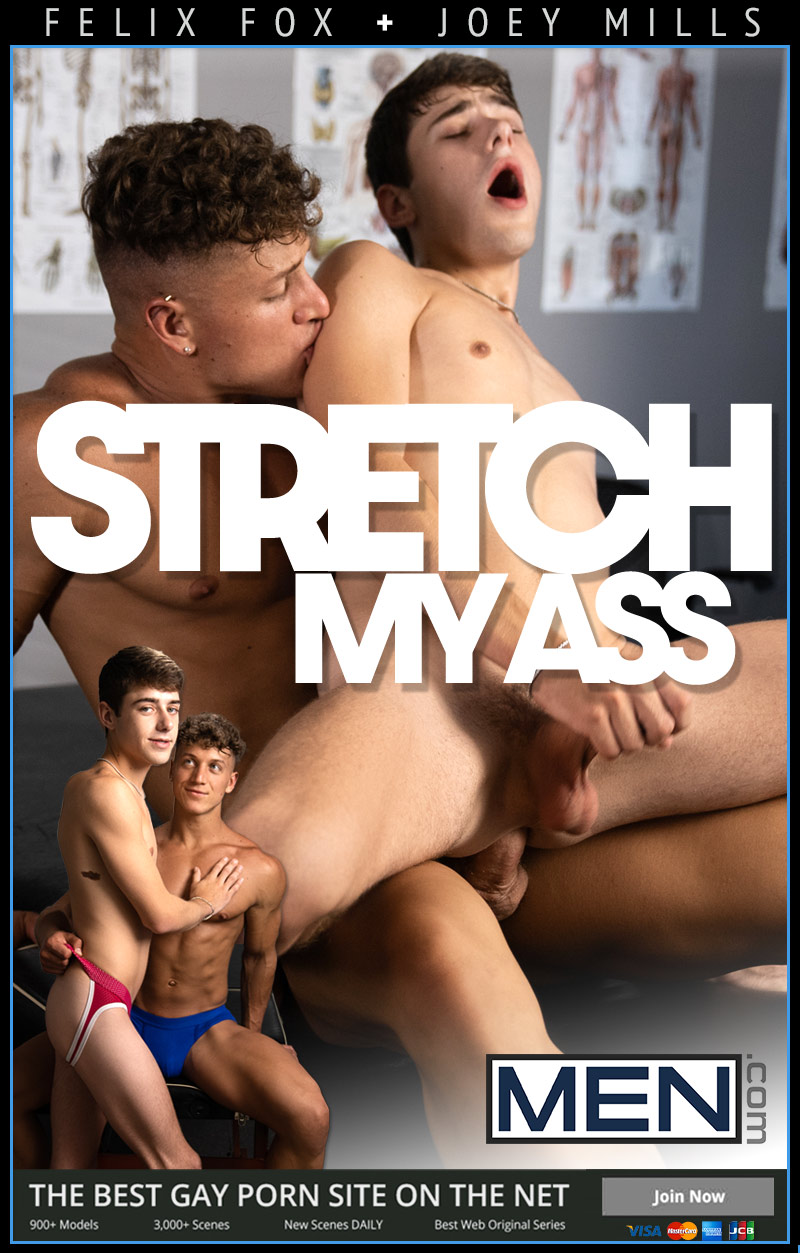 Felix Fox Fucks Joey Mills in 'Stretch My Ass' at MEN.com:
Joey Mills visits chiropractor Felix Fox to relieve some tension in his body. Dr. Felix performs spine adjustments and back massages to help Joey feel better. However, Joey still feels tight in his rear end, and when he sees the chiropractor's large bulge, he decides to ask Felix to stretch him out by fingering and rimming him.
Felix Fox Leaves Joey Mills More Than Satisfied:
The two engage in oral sex, followed by Felix Fox penetrating Joey Mills deeply in various positions on the table. Joey experiences an intense orgasm during piledriver position and receives a hot load on his stretched-out hole. This encounter with Felix leaves Joey feeling amazing and more satisfied than ever before at a chiropractic appointment.
Watch as Felix Fox Fucks Joey Mills at MEN.com
Watch as Felix Fox Fucks Joey Mills at MEN.com