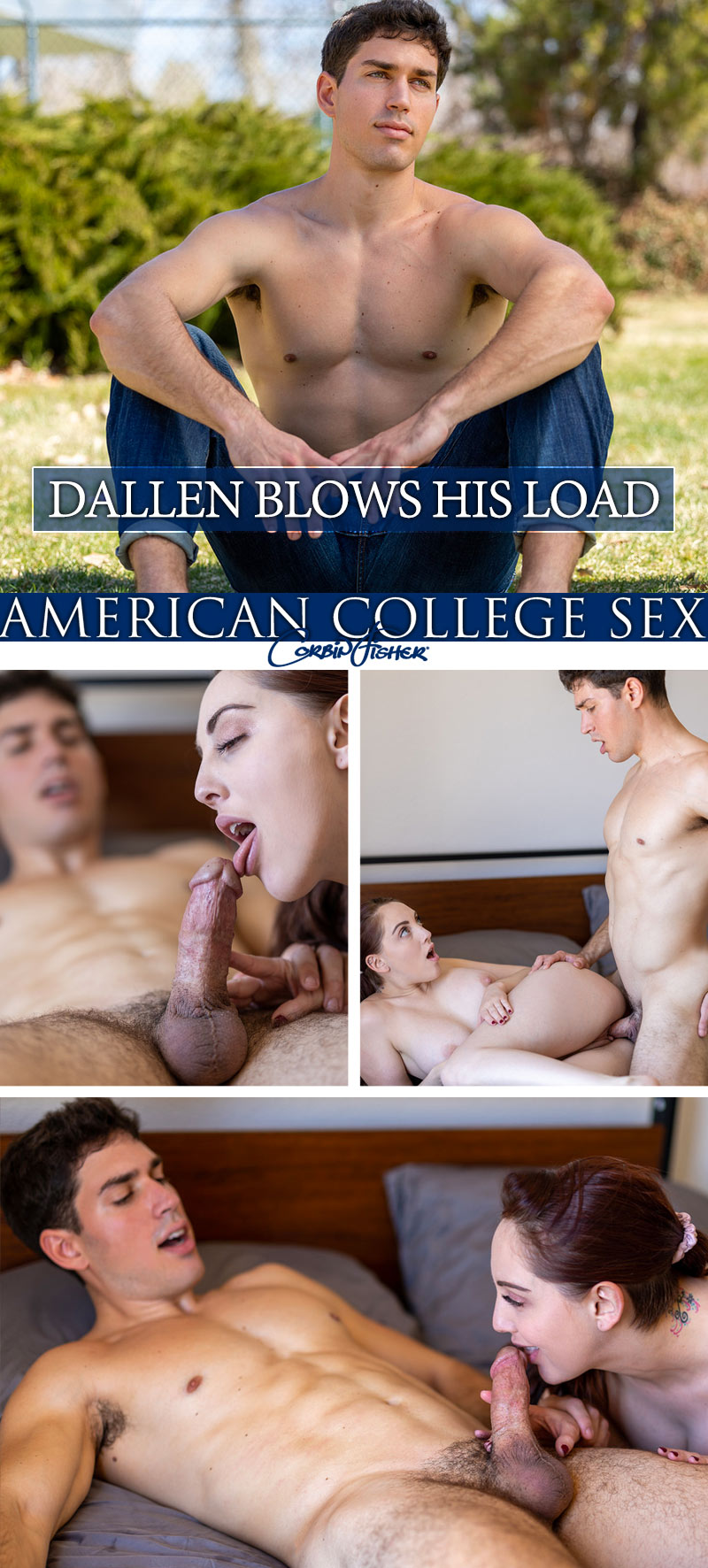 In Dallen's introductory solo he mentioned being horny and eager to get into some action for us – this young stud loves having sex, can't get enough of it, and came across as someone who'd be quite confident in the bedroom.
So, can Dallen back that confidence up when we finally get to see him in action? He most definitely can!
Dallen's a talker – he is going to let you know what he's thinking and feeling at any given moment, and that includes when he's having sex. It makes seeing him in action that much more fun – you know precisely what's going through his mind and how much fun he's having, and I suspect he knows being verbal during sex also helps ensure his partner knows how to make him feel good, and he discovers what makes his partner feel good. He's learned through experience being verbal ensures everyone has a good time, and is finding out that includes ensuring all of us watching him have a great time as well!
Watch Dallen at AmericanCollegeSex
Watch Dallen at AmericanCollegeSex