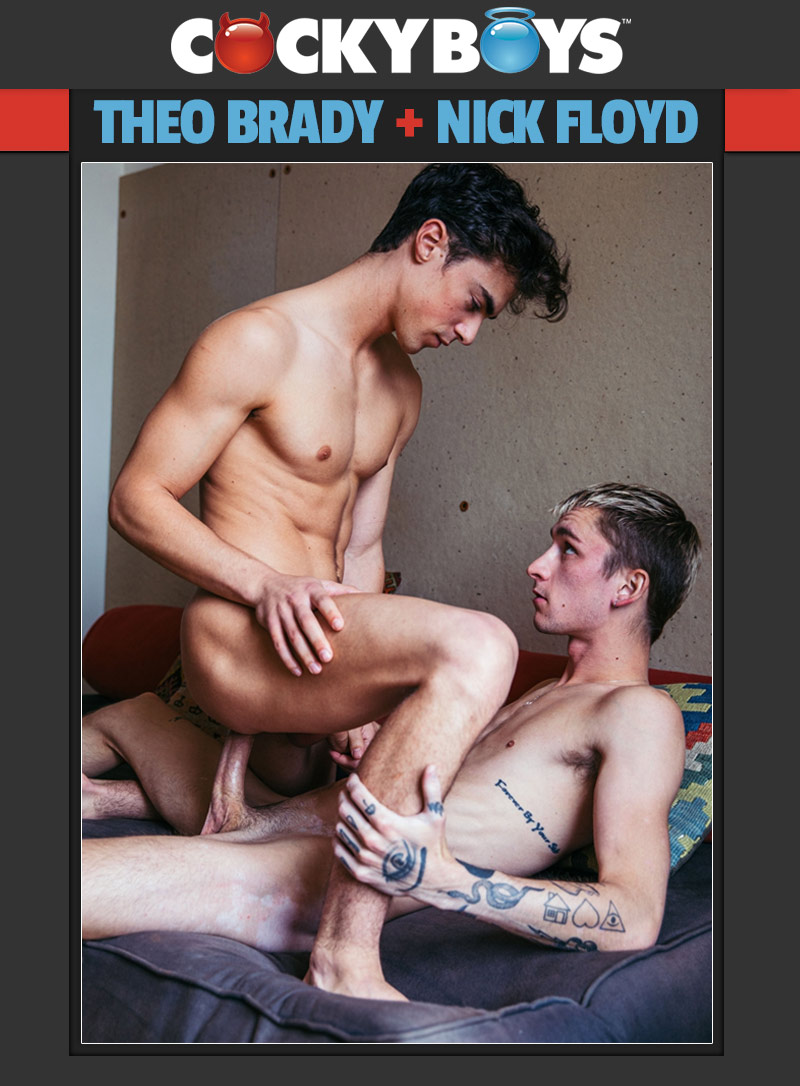 Theo Brady Dominates Nick Floyd in an Subtle Dom-Sub Encounter! at CockyBoys:
Theo Brady and Nick Floyd engage in a riveting and intense match-up at CockyBoys. This steamy encounter evolves from playful flirting to an unforgettable, edgy erotic experience with a subtle dom-sub dynamic. With sizzling anticipation, Theo and Nick tease each other before giving in to their desires. Their foreplay intensifies as passionate kisses and exploring hands build the tension. Eventually, Theo unveils his impressive cock, which Nick eagerly swallows.
Nick Floyd's appreciation of Theo Brady's member ignites Theo's dominant instincts, and he takes control of the situation. Exploring Nick's hole, Theo indulges in feeding him more of his sizable dick before commencing passionate penetration. Theo delights in owning Nick, as Nick revels in being dominated. This power dynamic becomes even more evident as Theo skillfully maneuvers Nick, engaging in breathtaking flexibility while drilling him.
To conclude their encounter, Theo Brady expertly takes charge and orchestrates visually stunning cumshots. He first positions Nick Floyd to witness his own climax as he fucks him from behind, resulting in a thick load across a glass tabletop. Then, it's Theo's turn for pleasure. With his perfectly tattooed hand covering Nick's eyes, he treats Nick to a spectacular facial, proudly worn by Nick. As far as Nick is concerned, Theo's exceptional performance leaves him yearning for more. This seductive display of dominance and submission leaves an indelible impression.
Watch as Theo Brady Fucks Nick Floyd at CockyBoys
Watch as Theo Brady Fucks Nick Floyd at CockyBoys