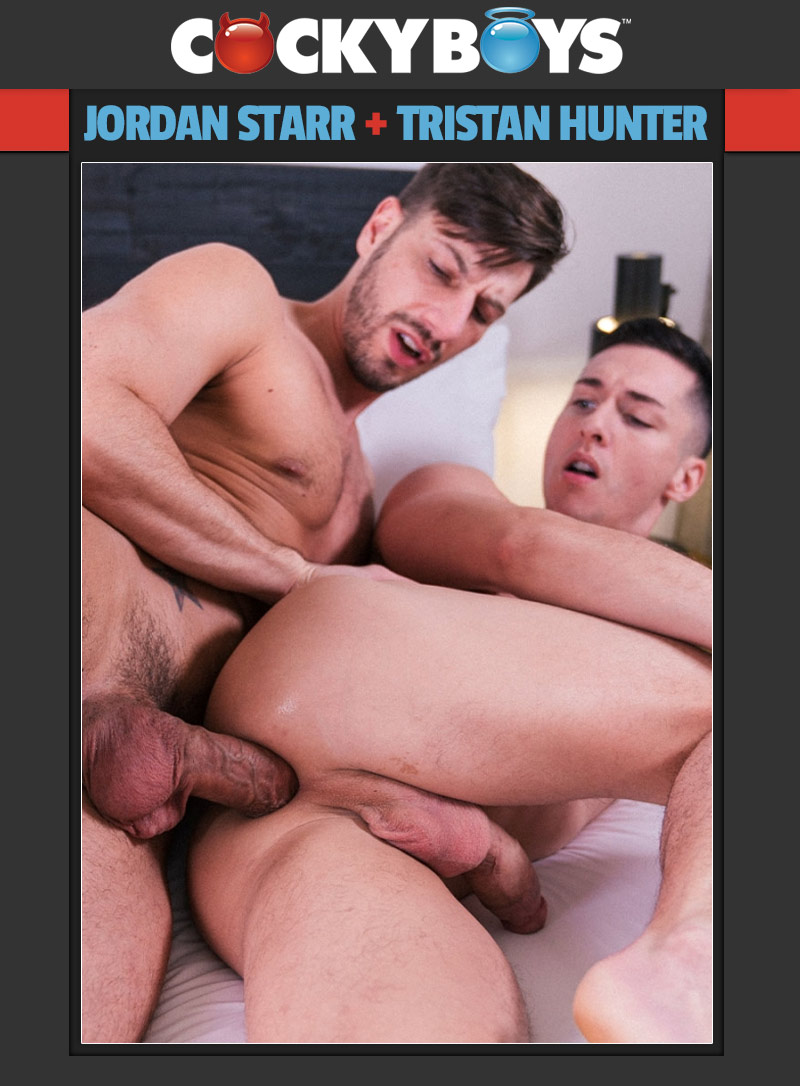 Tristan Hunter Rides Jordan Starr at CockyBoys:
At last, the much-requested match-up of Jordan Starr [4my.Fans: jordanstarrxxx] & Tristan Hunter [JustFor.Fans: tristanhunterxx]! They've wanted this to happen for a few years, but they take their time and build the connection they just knew was there. They savor a slow-burning make out session before going down on each other's big dicks in the same sensuous mode.
When Jordan Starr shifts his attention to Tristan Hunter's hole he licks and teases considerably, building anticipation until he finally slides into Tristan sideways and fucks him deep. Tristan can't help but express pleasure he's getting and that just gives Jordan more big dick energy. He goes from drilling Tristan to throat- fucking him with self-pleasing dominance.
Jordan Starr is happy to have Tristan Hunter ride his cock, watch his face and make out with him—-as well as thrust up into him, but he Jordan soon takes total control. Jordan pounds Tristan on his back and finds that sweet spot to fuck a load out of him. Flipping Tristan over, Jordan holds him down and drills hard —until he cums inside him! Just like that, Jordan is ready to go out and eat—with the promise of round 2 right afterward!
Watch as Jordan Starr Fucks Tristan Hunter at CockyBoys
Watch as Jordan Starr Fucks Tristan Hunter at CockyBoys