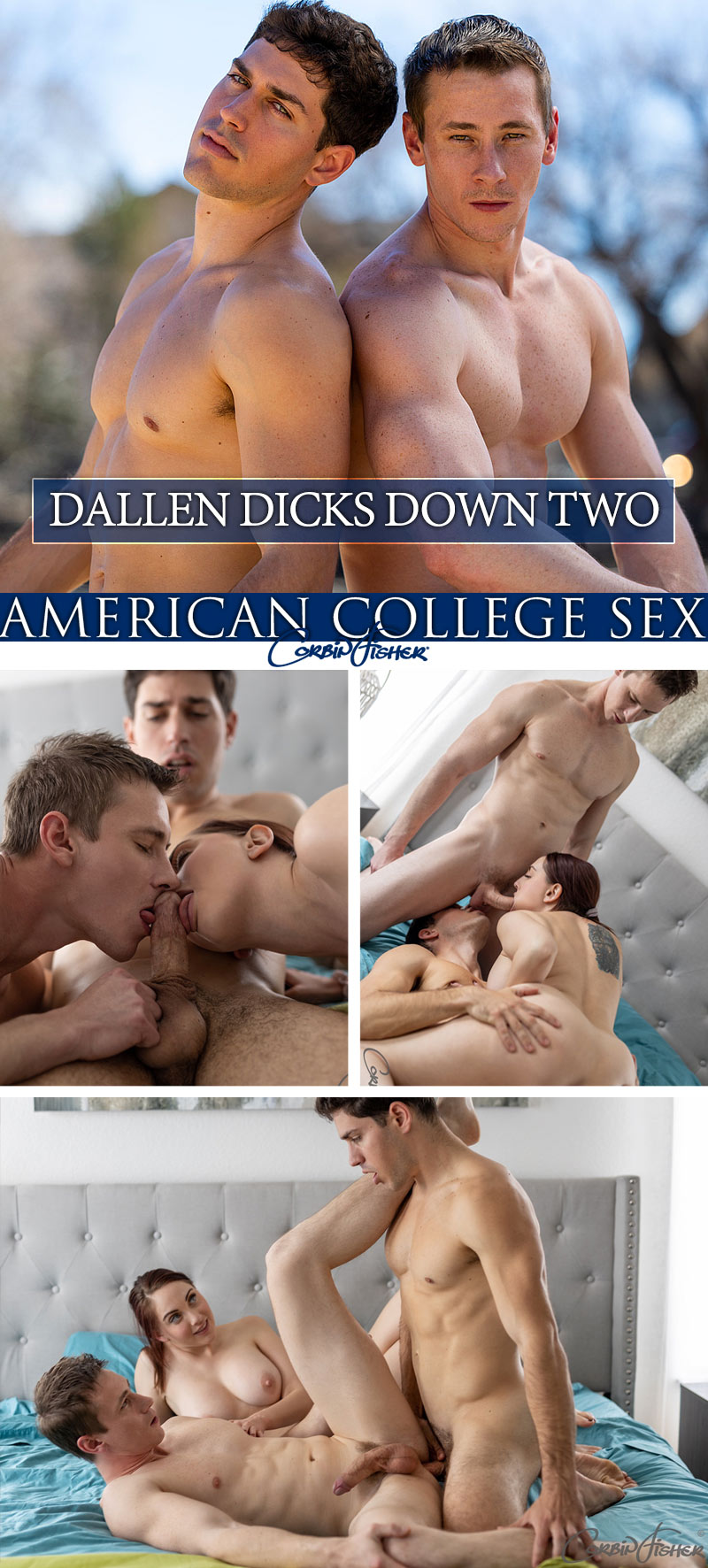 Dallen's Bi-Threesome with Rocky Tate in 'Dallen Dicks Down Two' at Corbin Fisher's American College Sex:
I'm sure you recall from Dallen's introductory solo this handsome and horny young stud arrived at Corbin Fisher ready to have some fun and explore – he knew Corbin Fisher would be a good place to try new things, and while never having been with a guy before coming to Corbin Fisher knew he'd have the chance to do so while here and was looking forward to giving that a go.
Well, he's certainly come to the right place! If a horny and hot young college stud wants to try out some guy/guy action, we can make it happen and we have the perfect guys for them to do it with as well! In Dallen's case, it's Rocky Tate who gets to break him in and introduce him to just how brilliantly hot sex with another young stud can be!
Dallen's been lucky enough to land in the hands of two partners here who not only enjoy breaking new guys in, but are each darn good at it. His dick is in for the royal treatment here, and I have absolutely no doubt given how much Dallen clearly enjoyed this bi threesome we'll be seeing more of him!
Watch Dallen's Bi-Threeway With Rocky Tate at Corbin Fisher's American College Sex
Watch Dallen's Bi-Threeway With Rocky Tate at Corbin Fisher's American College Sex