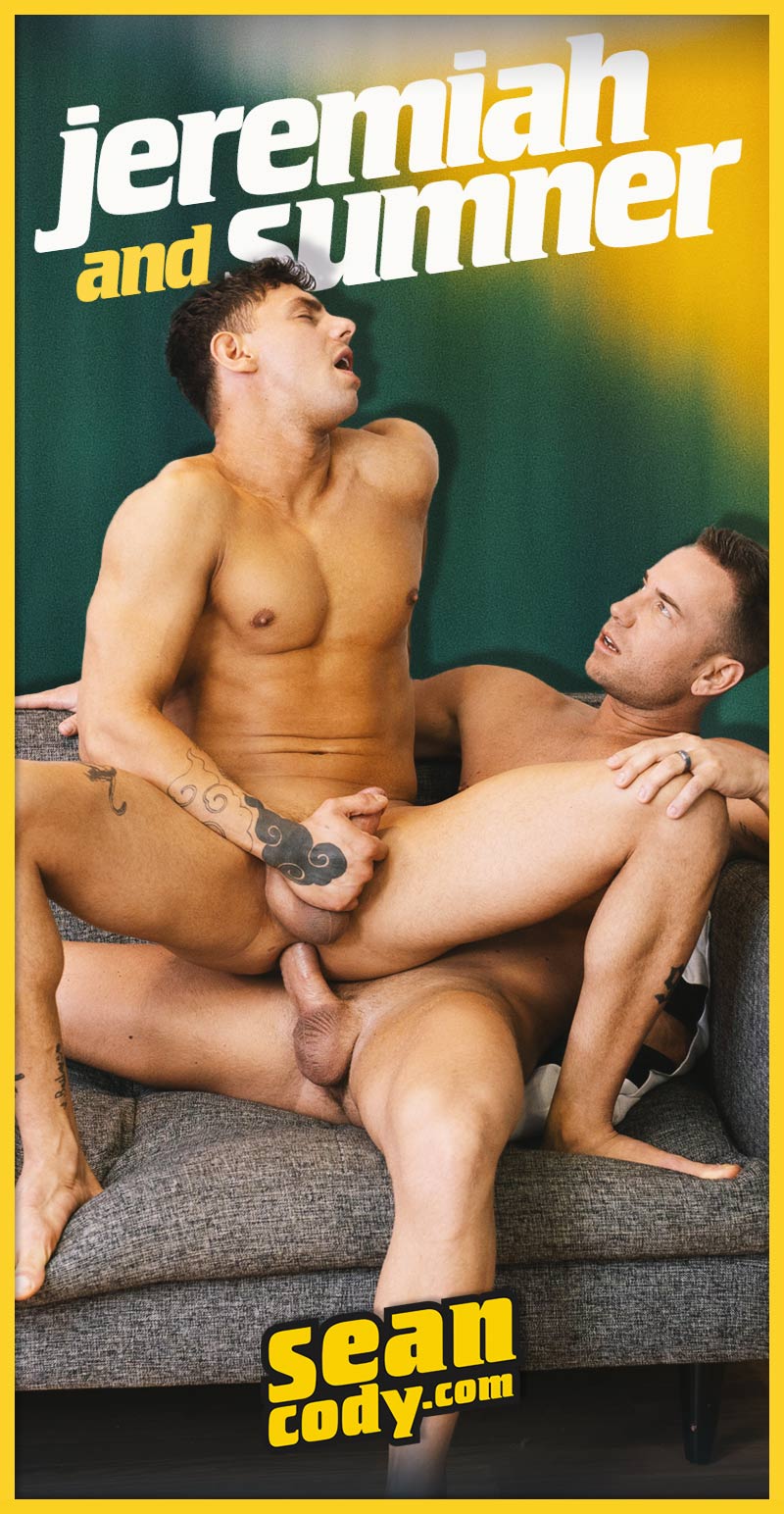 Jeremiah Bottoms (First-Time) for Sumner's 9-Inch Cock at SeanCody:
Today is a huge day for two reasons: it's Jeremiah's (Jeramiah?) first time bottoming… and he's taking Sumner's nine-inch cock! Jeramiah talks about how he practiced by working up from a smaller to a bigger dildo, and it turns out his practice cock was molded from another Sean Cody star.
"Brysen fucked me!" he jokes.
"Now I'm gonna fuck you," Sumner replies.
"I think I'm a little bigger." Jeramiah is ready to get started, so he eases down on the top's cock, riding him.
Sumner tongues Jeramiah's hole, then fucks him doggystyle, showing this first-time bottom just how good taking a dick can be.
Jeramiah blows a huge load all over his abs as he gets fucked in missionary, and then Sumner adds even more!
Watch as Jeremiah Bottoms For Sumner
Watch as Jeremiah Bottoms For Sumner