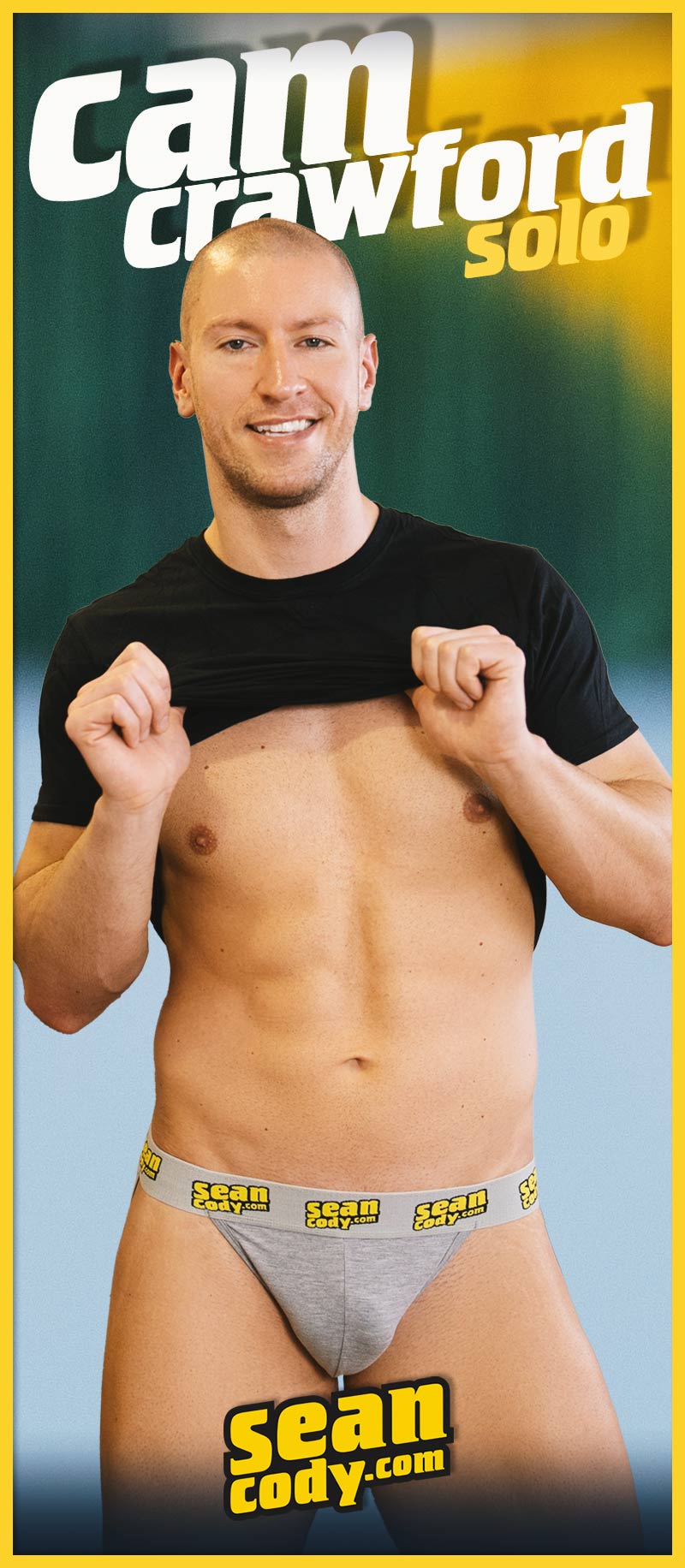 Cam Crawford's Debut Solo at Sean Cody:
World traveler and Sean Cody newcomer, Cam Crawford, has a shaved head and a laugh he's been told sounds like a mad scientist, and you'll want to learn more about his sexual experiments.
"I'm pretty dominant, a little bit rough when I top," Cam says.
"When I bottom I can be a little submissive."
This uncut hunk is ready to get started, stripping off his shirt to caress his chest and pinch his nipples, then pulling his hard dick out of his jock strap and stroking it. Cam bends over to slap his ass and tease his hole on the couch, then jacks off till he cums… with unexpected results!
Watch Cam Crawford at Sean Cody
Watch Cam Crawford at Sean Cody