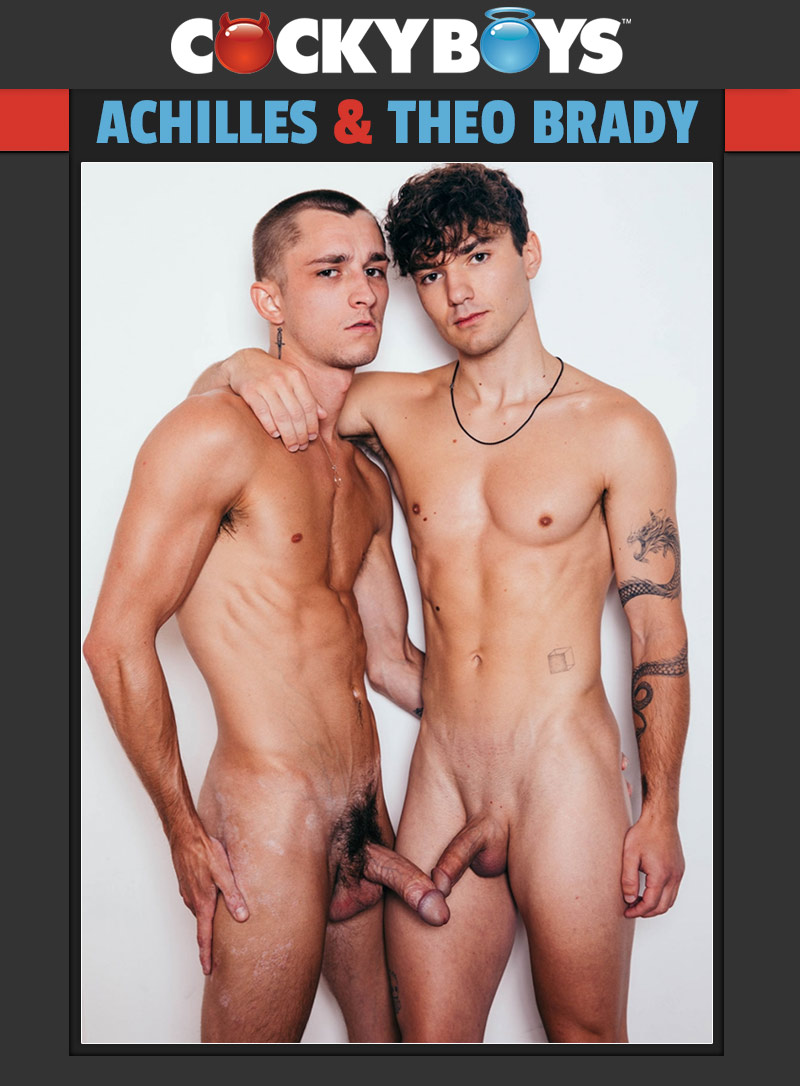 Newcomer Achilles Bottoms for Theo Brady at CockyBoys:
Adorably hot Achilles makes his CockyBoys debut getting the sweetest seduction from Theo Brady – and gives him a topping to remember. Down by the lake Theo gets downright romantic with Achilles and literally charms the pants off him to give him a taste of cock. Theo though takes Achilles home to give this sweetie a more intimate afternoon in bed, starting with passion-filled making out.
Basking in the attention Achilles wants to be fucked, but Theo prolongs the foreplay a little bit longer by eating out and cock teasing Achilles' hole. Finally though, after Achilles sucks him, Theo gets him on his back to drill him. Achilles loves it but also wants to give back with worshipful sucking and Theo gets even more into being in control.
Theo gets Achilles on his stomach and fucks him again, basically owning his cute ass. He almost pounds him over the edge of the bed, but Theo has Achilles ride him—once he gets used to his dick. Achilles takes it all and eventually brings Theo over the edge, shooting over Achilles' hole. Theo then helps bring Achilles to shoot his load and at the end they're still wrapped in each other's arms. You better believe they would have liked to have stayed like this all day.
Watch as Theo Brady Fucks Achilles at CockyBoys
Watch as Theo Brady Fucks Achilles at CockyBoys