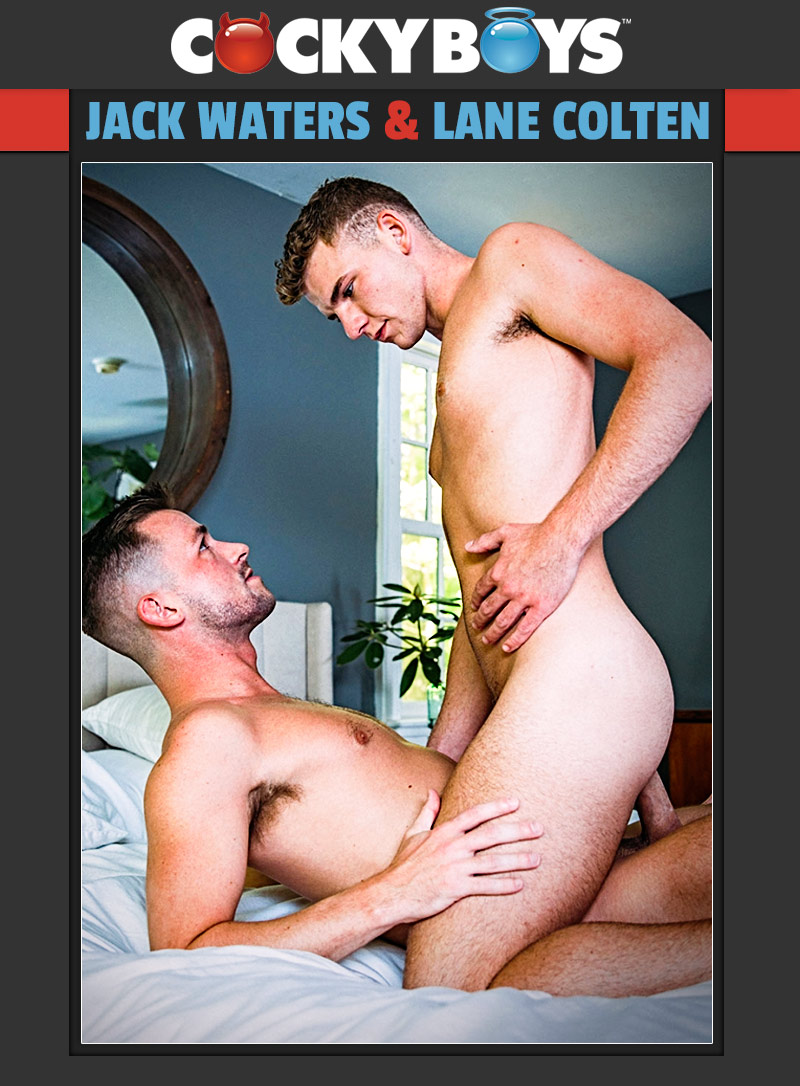 Exclusives Jack Waters & Lane Colten Flip-Fuck at CockyBoys:
CockyBoys Exclusive Lane Colten and Jack Waters start their day with a flip-fuck and show that a built-up morning load makes for an intense orgasm. While Lane starts things up with sensual lust and wants to fuck, Jack is all for it—as long as also gets to top. With that, Lane shows he's a first-class seducer, giving a great blowjob and working his magic to get Jack to reciprocate—while Lane eats out his ass.
Jack Waters takes the plunge and rides Lane Colten, who gives the twunk ample time to get used to his thick cock. Soon enough Jack rides it like a champ and after a while Lane gives him a needed break —and a chance to flip. And so, after Lane sucks him, Jack takes on his top role, and is soon hard-fucking Lane on his back and from behind, finding that sweet spot Lane loves.
Jack Waters really enjoys being a top, but also wants to get fucked again and they flip again. With Jack on his back, Lane Colten still goes relatively easy on him, slow and deep even as he fucks from the side. Soon though, partially spurred by Jack's moaning, Lane cums and breeds him and then is right there helping Jack to shoot a HUGE load too. So intense that Lane and Jack need to go back to bed!
Watch as Jack Waters and Lane Colten Flip-Fuck at CockyBoys
Watch as Jack Waters and Lane Colten Flip-Fuck at CockyBoys