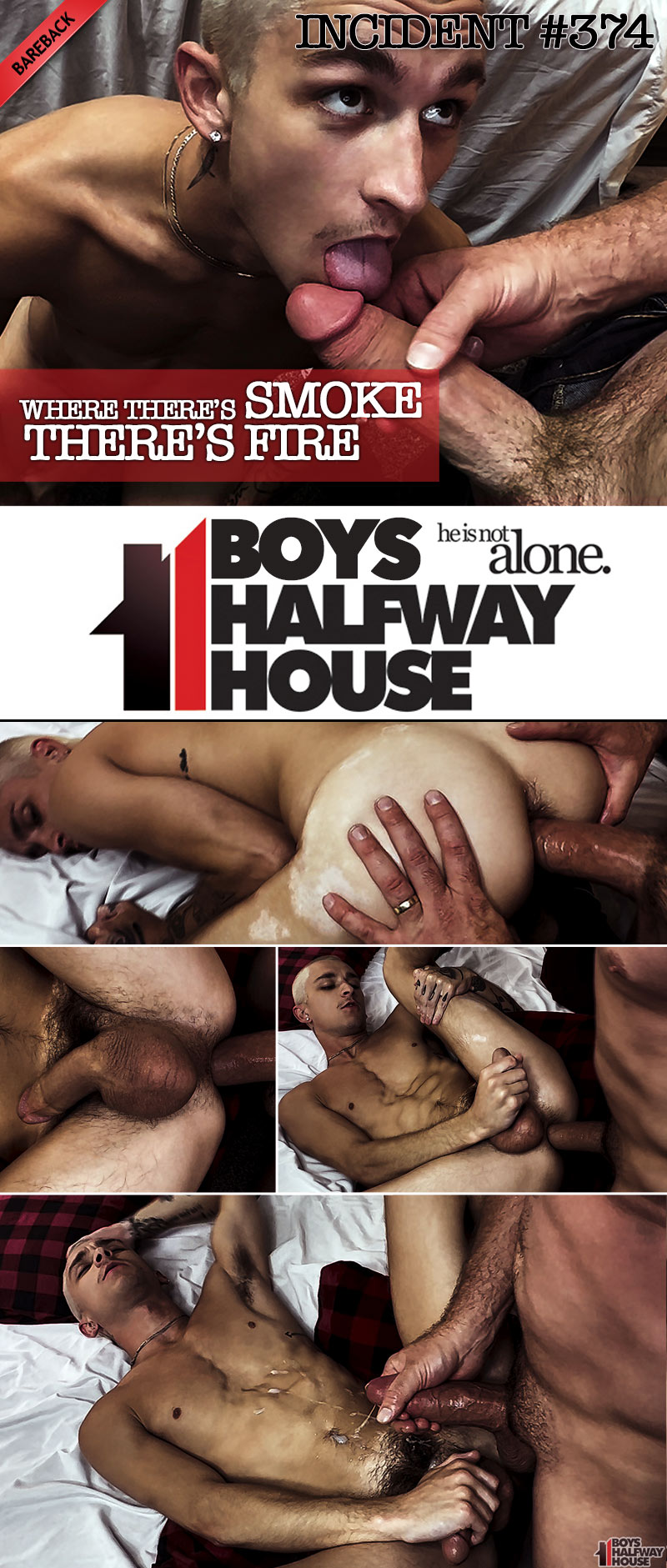 Theo Brady Bottoms for Pierce Paris in "Where There's Smoke There's Fire" at BoysHalfwayHouse:
This new generation of residents like Theo Brady are something else. They don't care enough to follow the rules, but they say they care when you confront them. House Manager Pierce Paris was dealing with this particular resident, and it was the same story. He told him that he needed a measure of good faith that he wouldn't screw up again. The Manager knew he would screw up again, but he just wanted to get his dick wet, of course. The resident didn't fight back much, and as a matter of fact he took the opportunity to get a nut himself. What gives? Ten years ago the residents didn't like being cum dumps at all, and were just happy to have a place to crash. Nowadays, yoyos like this guy are content to be a jizz rag.
Well, one thing is for sure – this guy can suck a cock. Guys in recovery usually can, but wowzers what a mouth and throat. However, he has a total skill stack: His little bubble butt is ripe for the picking. The Manager shoves his cock deep inside and gives him an incredible pounding. At one point, he even shoves one of his balls in the guy's hole! All the while the resident is jerking off – he has a boner from being mistreated. Such is life. When there is a problem, there are always tell tale signs, just like when there's smoke, there's fire. At least we have the Halfway House to help guide these poor souls.
Watch as Pierce Paris Fucks Theo Brady at BoysHalfwayHouse
Watch as Pierce Paris Fucks Theo Brady at BoysHalfwayHouse