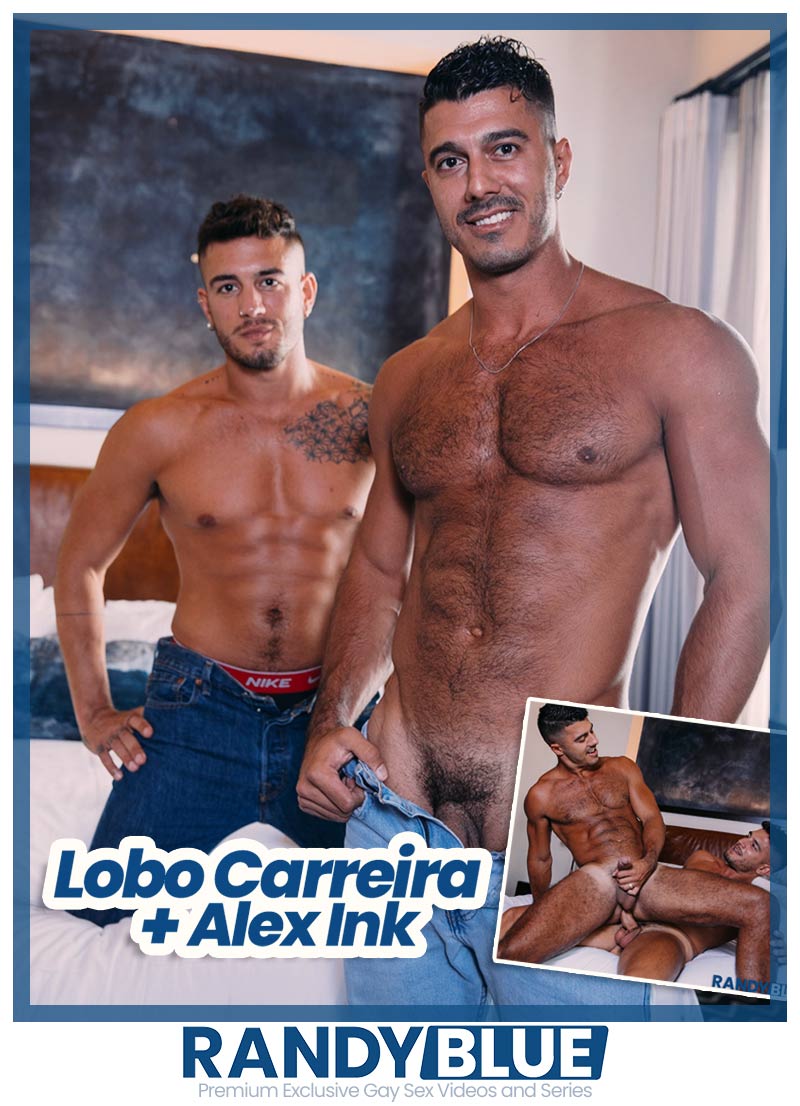 Alex Ink Tops Real-Life Boyfriend Lobo Carreira at RandyBlue:
Alex Ink returns with real-life beau Lobo Carreira in his Randy Blue debut and they bring their intense romantic passion and show why they are regarded as a true power couple. They start their day communicating their affection and desire non-verbally, first making out and then Lobo lovingly sucking Alex and sets his passion afire.
In response Alex Ink happily kisses and licks Lobo Carreira all over before zeroing in on his cock and hole—which he with his tongue, fingers and cock. Alex then gives Lobo a good ass-pounding but, like a boss takes him into a mutual suckfest. Alex face-fucks Lobo and sits on his face and while he fucks his throat again, Lobo shoots his load—which Alex gobbles up and shares.
Lobo Carreira is satisfied, but he makes sure his man is too and is right there for him. Alex Ink feeds him cock again and enjoys his sweaty bod before plugging his hole again, but then leads Lobo to suck him some more and ride him. Finally, Alex flips Lobo on his back to plow him until he cums and shoots a thick load over his hairy abs. For sure, the giddy joy they share afterwards is something to behold.
Watch as Alex Ink Tops Lobo Carreira at RandyBlue.com
Watch as Alex Ink Tops Lobo Carreira at RandyBlue.com