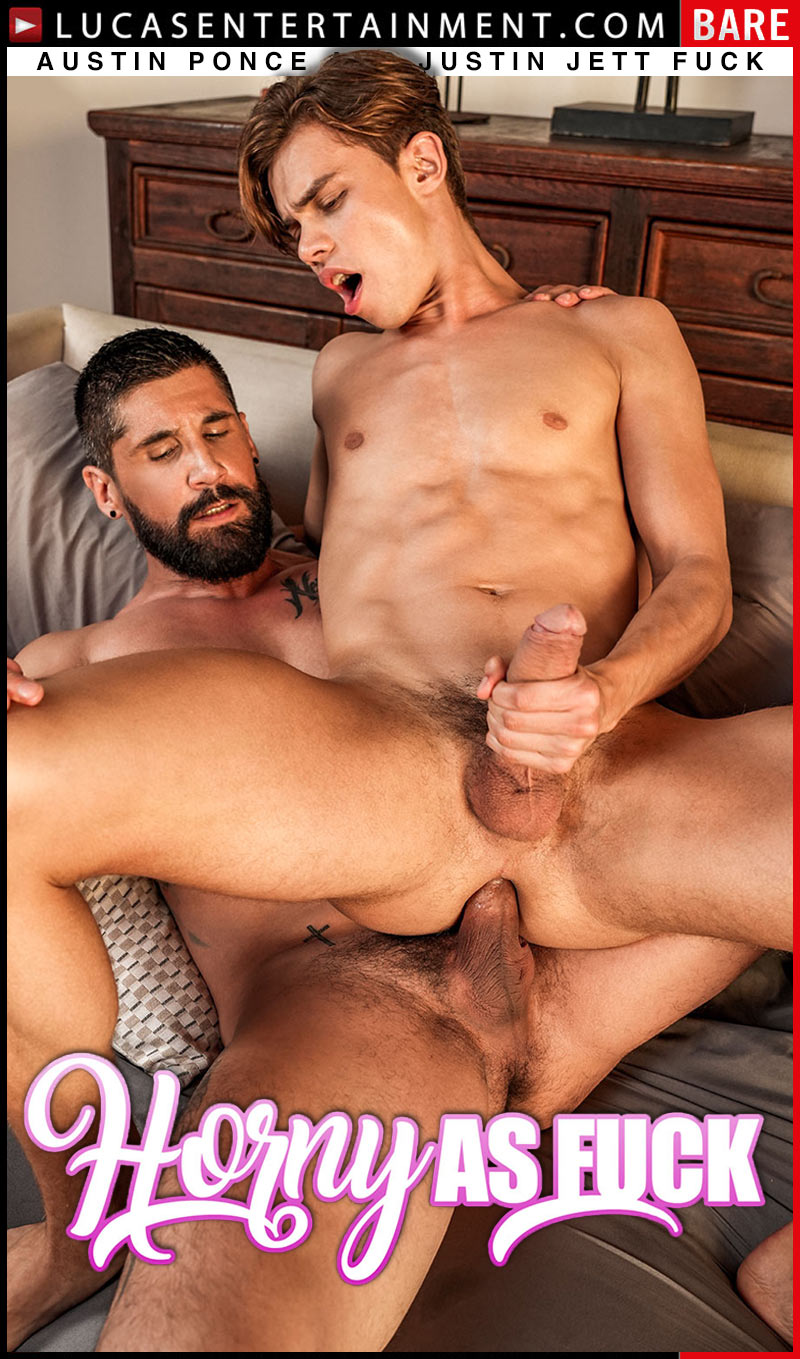 Austin Ponce and Justin Jett Flip-Fuck in 'Horny As Fuck, Scene 2' at Lucas Entertainment:
Twink Power Play: Austin Ponce & Justin Jett [JustFor.Fans: JustinJett_X] – Versatile Passion Unleashed! 😈 Witness Austin Ponce's surprising prowess as he takes charge and delivers intense pleasure in this Lucas Entertainment scene!
Austin Ponce is a slim and pretty-faced twink with a rock-hard erection—and best of all, he knows how to fuck an ass. People often assume that Austin is a bottom based upon his build, but that's a very wrong assumption. Sure, he can take a dick with the best of them. But he is very much a versatile guy in bed, and he shows just how well he can give dick when he and Justin Jett hook up on the Lucas Entertainment set! Austin Ponce fucks Justin Jett deep in the ass before they switch and Justin is on top!
Watch as Austin Ponce and Justin Jett Flip-Fuck at Lucas Entertainment
Watch as Austin Ponce and Justin Jett Flip-Fuck at Lucas Entertainment