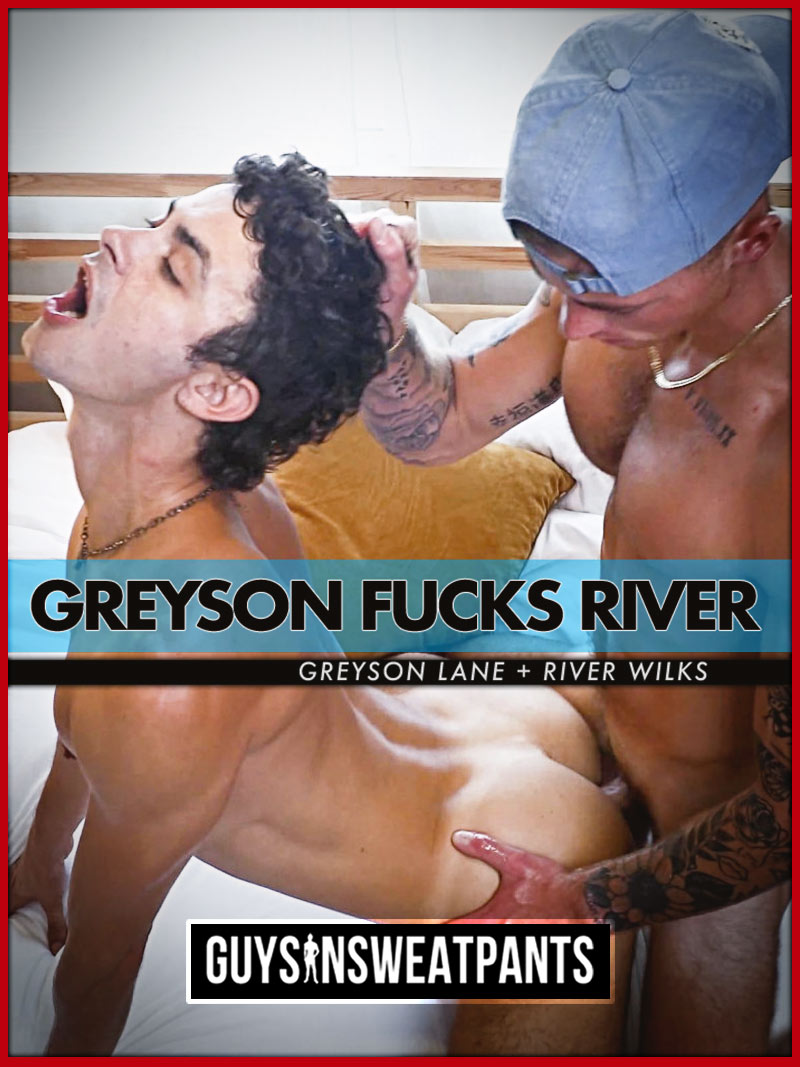 Greyson Lane Returns and Tops Friend River Wilks After 3-Year Hiatus at Guys In Sweatpants:
Great things come to those who wait. Not only is this Greyson Lane's [JustFor.Fans: GreysonLane1] first video in over 3 years, but it's his first time topping on camera! He brought his friend River Wilks to do the honors on, and it was hot AF!.
Their passion and love for exploring every inch of each other's bodies was off the charts. Greyson Lane worked his way down River Wilks's body, eating his ass like it was his last meal, before mounting him and giving him a hard, passionate fucking.
After busting the biggest load he's ever shot, Greyson Lane slid his cum covered cock back in River Wilks, and fucked his load out of him too.
Watch as Greyson Lane Fucks River Wilks at GuysInSweatpants
Watch as Greyson Lane Fucks River Wilks at GuysInSweatpants