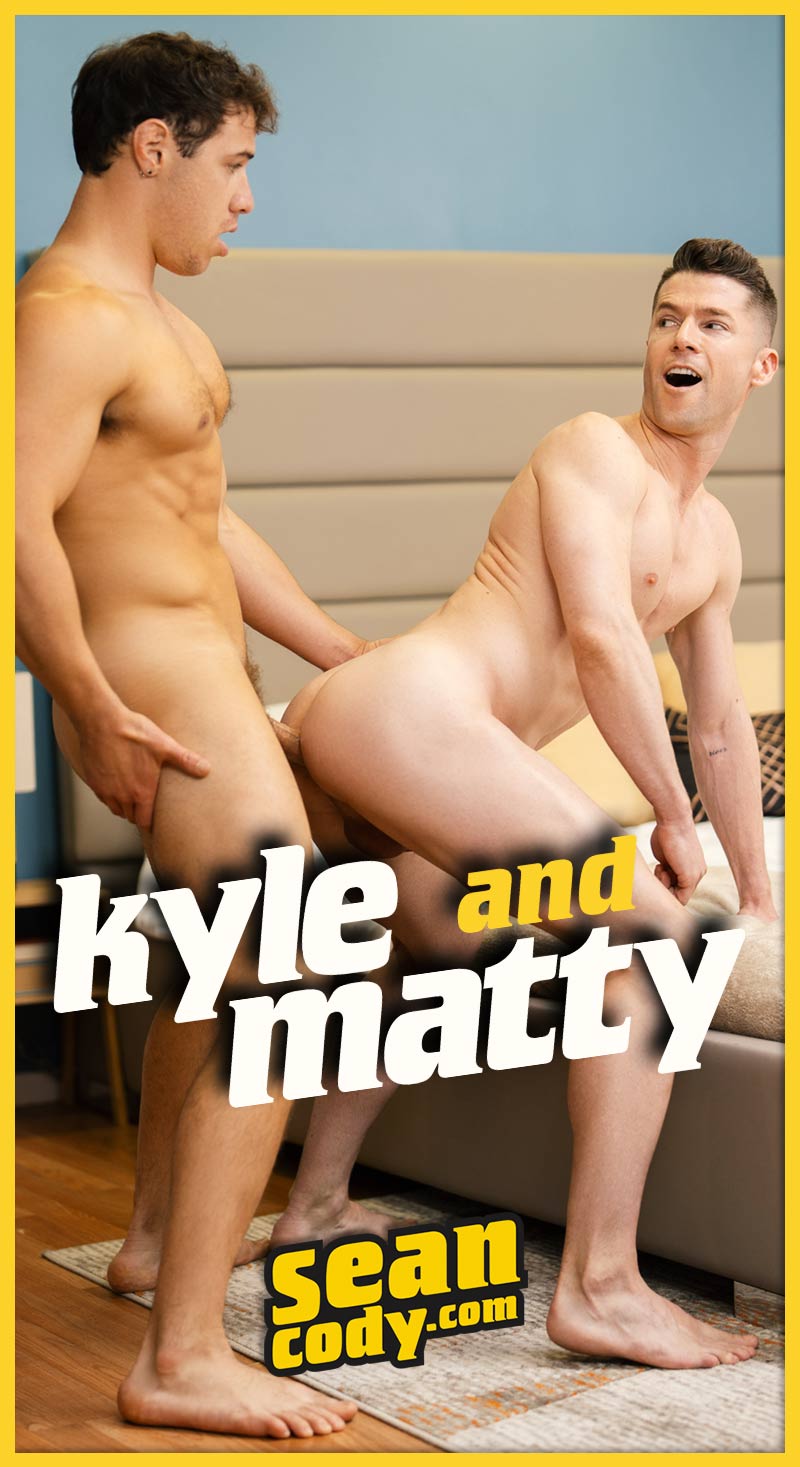 Kyle Fletcher Breaks-In Matty West at Sean Cody:
Today Kyle Fletcher [4My.Fans: kylefletcher] is showing cute newbie Matty West [JustFor.Fans: mattywestxx] the ropes, and Matty can't wait to get his hands on the top's big dick in the bedroom. He's impressed as he pulls it out and sucks it, and Kyle has the bottom sit on his face before sitting on his dick.
"Oh my god!" Matty West moans as the top penetrates him from behind, and Kyle says, "Fuck, that feels good" as he holds the bottom's legs back and drills him in missionary till Matty orgasms.
Kyle Fletcher is not done yet, giving it to Matty West in piledriver and then shooting a huge load on his hole!
Watch as Kyle Fletcher Fucks Matty West at SeanCody
Watch as Kyle Fletcher Fucks Matty West at SeanCody