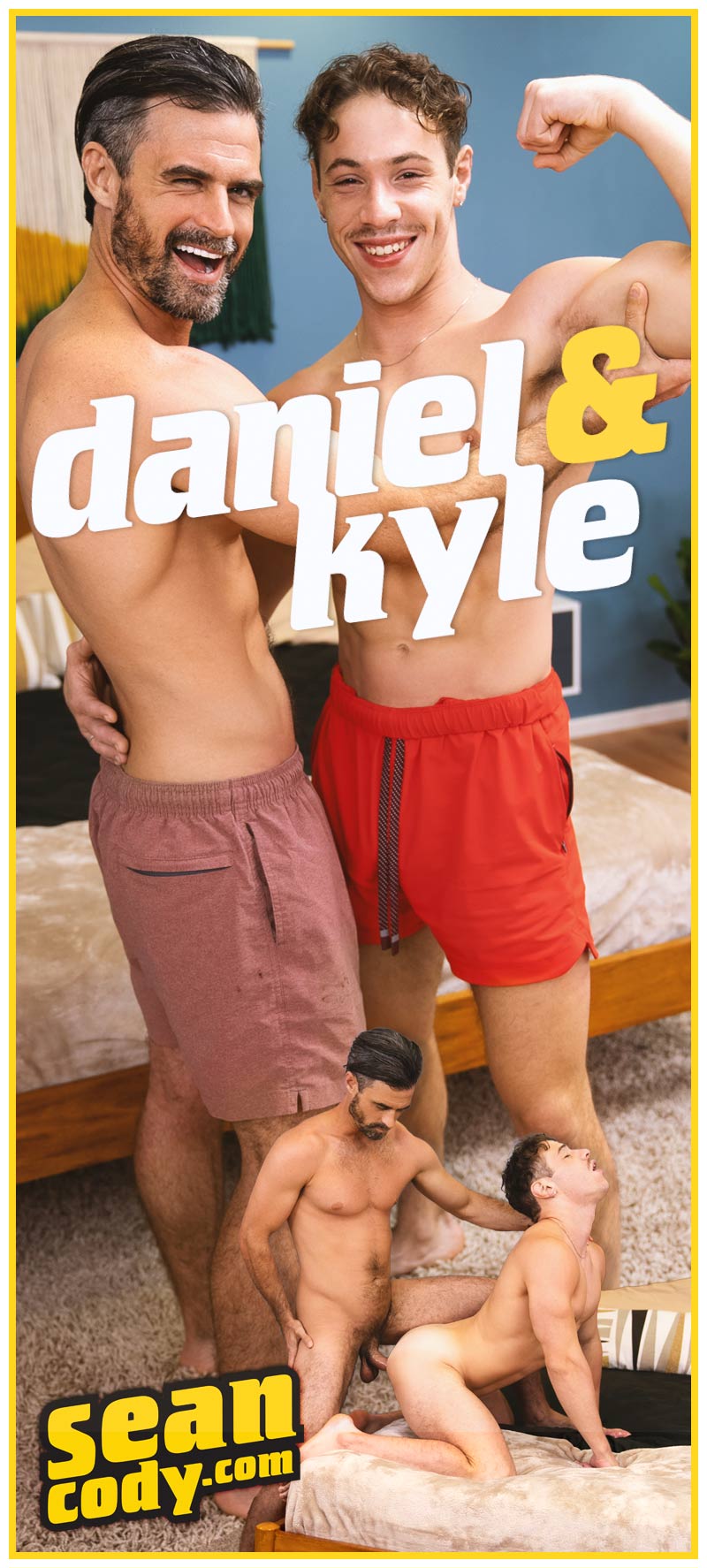 Kyle Fletcher Bottoms For Daniel (aka Andy Catlin) at SeanCody:
Daniel (aka Andy Catlin) got a sneak peek at Kyle Fletcher's body as he was changing, and he can't wait to see it some more: "His boner is out of this world! I can't wait to put it in my mouth."
The guys are feeling very grounded as they chill on the bed together, and Kyle promises to give Daniel a reiki session after their scene before the silver fox gets him laughing with some puns. But these hunks are eager to get each other's clothes off, and soon Kyle is sucking Daniel's dick. Then Daniel gets what he's been waiting for, feeling Kyle's thick cock between his lips. "Oh just like that, fuck!" Kyle moans. The top rubs their cocks together, then penetrates Kyle in spoon and missionary before the bottom gets on all fours to get fucked doggystyle. Daniel pounds Kyle deep in missionary till the bottom blows a huge load, then Daniel cums all over that hot bod.
Watch as Kyle Fletcher Bottoms For Daniel at SeanCody
Watch as Kyle Fletcher Bottoms For Daniel at SeanCody