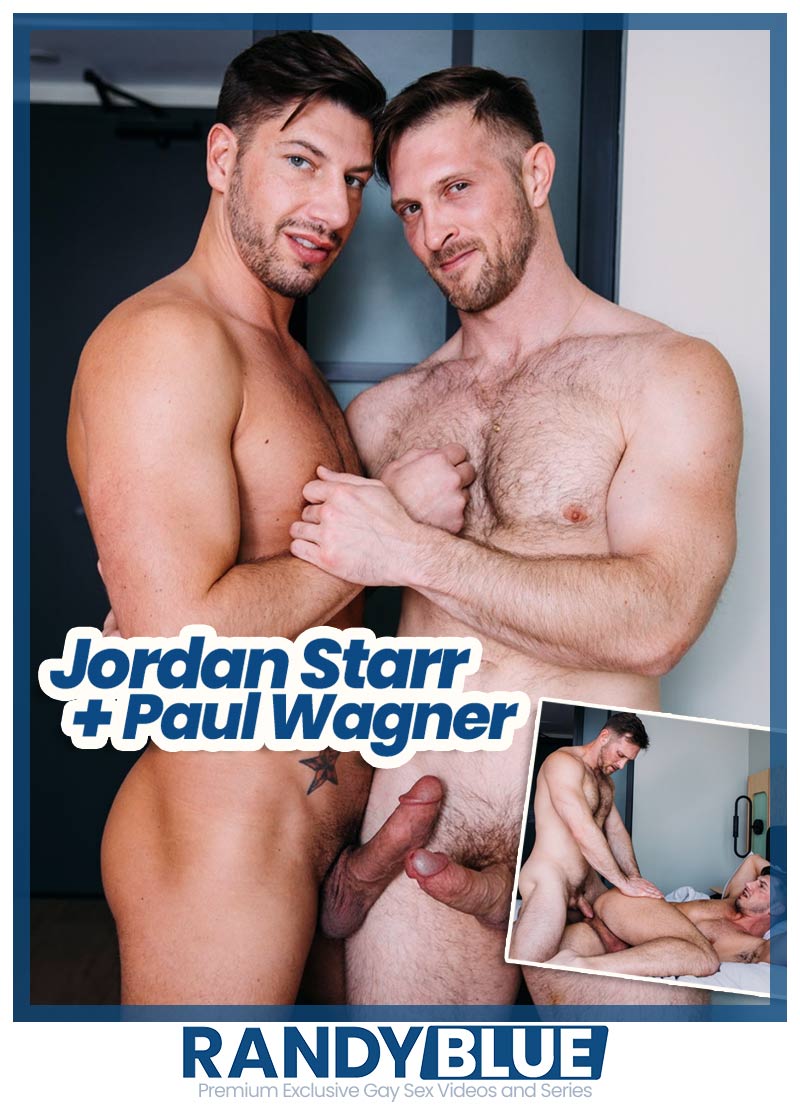 Paul Wagner and Jordan Starr Flip-Fuck at RandyBlue:
Jordan Starr [4My.Fans: jordanstarrxxx] makes his RandyBlue debut in a sensually passionate flip-fuck with Paul Wagner that flows like honey! As they make out like longtime lovers, Jordan easily transitions to sucking Paul, who subtly puts down the marker he's in charge. No matter what position they're in Paul makes sure Jordan's mouth hardy ever leaves his cock.
After some 69 action in which Paul Wagner plays with Jordan Starr's hole, he lays him out and drills him, always coming close to hard fucking but keeping things on the sensual side. They form an even deeper connection when Paul fucks Jordan on his back and their gazes are fixated on the other. And yet, Paul is ready to switch it up, still in control as he sucks Jordan and even as rides his big dick—untii Jordan has other ideas.
Jordan Starr expresses his desire to fuck Paul Wagner on his back. Then, the dynamic shifts between these true verse guys. Jordan fucks Paul with the same lighter touch and brings them both close to cumming, but they lie back together to finish. Of course, Paul shoots his big load while kissing Jordan and helps him get off by licking his balls. It leaves them both drenched in cum and sweat—and very content in this state.
Watch as Paul Wagner and Jordan Starr Flip-Fuck at RandyBlue
Watch as Paul Wagner and Jordan Starr Flip-Fuck at RandyBlue