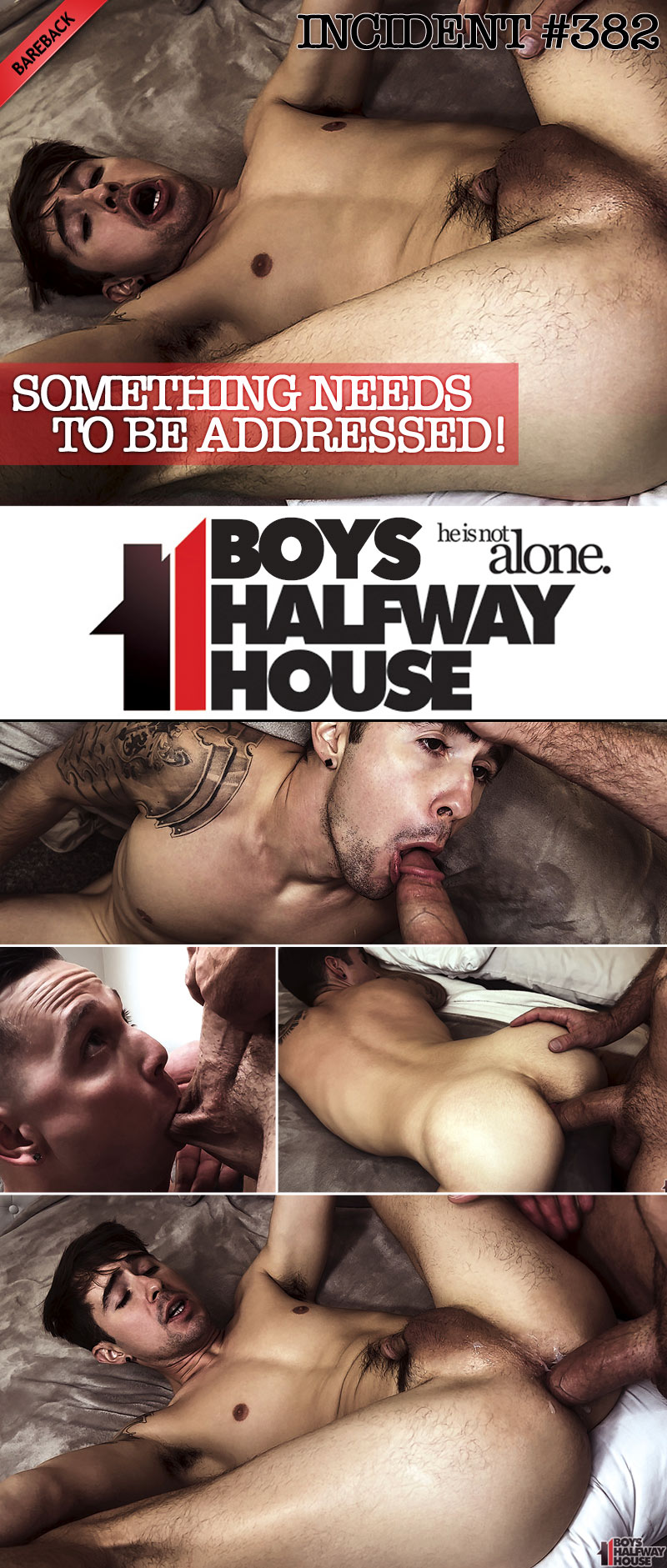 Kylan Boyd Bottoms For Pierce Paris in 'Something Needs To Be Addressed' at BoysHalfwayHouse:
It's usually a problem when residents don't do their assigned chores, but in this instance, we have a resident, Kylan Boyd, who is doing everyone's chores for them. That's his game: he tries to be nice to everyone, thinking that it will get him something he wants, down the road. Well, unfortunately this kind of behavior is quite bad. When a resident's duties are performed by another, the daily structure needed is severely compromised. The House Manager, Pierce Paris, on duty confronted him about it, and threatened to kick him out. Of course, he just wanted a piece of ass. This mealy-mouthed bitch wasn't having much of it at first, but eventually he complied, and he was down on his knees sucking cock after a few minutes. Not without some drama first, however.
The real test came when he gets stuffed by the Manager's fat cock. It didn't take him long to turn from resentful and put-out to wanting as much cock as deep as possible. Funny how these guys in recovery can be. Well, the Manager gives it to him good. As a matter of fact, the pounding is intense, and each thrust of cock looks like an internal gut punch. The resident's insides got completely rearranged, by the looks of it. It's especially hot when the guy is in the fetal position and with each stroke of dick his entire body jolts halfway up the bed. Before long, he is screaming with each deep dive, and eventually he has a huge wad of jizz all over his wrecked hole. This goody two shoes has an extremely fuckable hole, and once the word gets out to the other managers, he won't have any spare time at all.
Watch as Kylan Boyd Bottoms For Pierce Paris at BoysHalfwayHouse
Watch as Kylan Boyd Bottoms For Pierce Paris at BoysHalfwayHouse