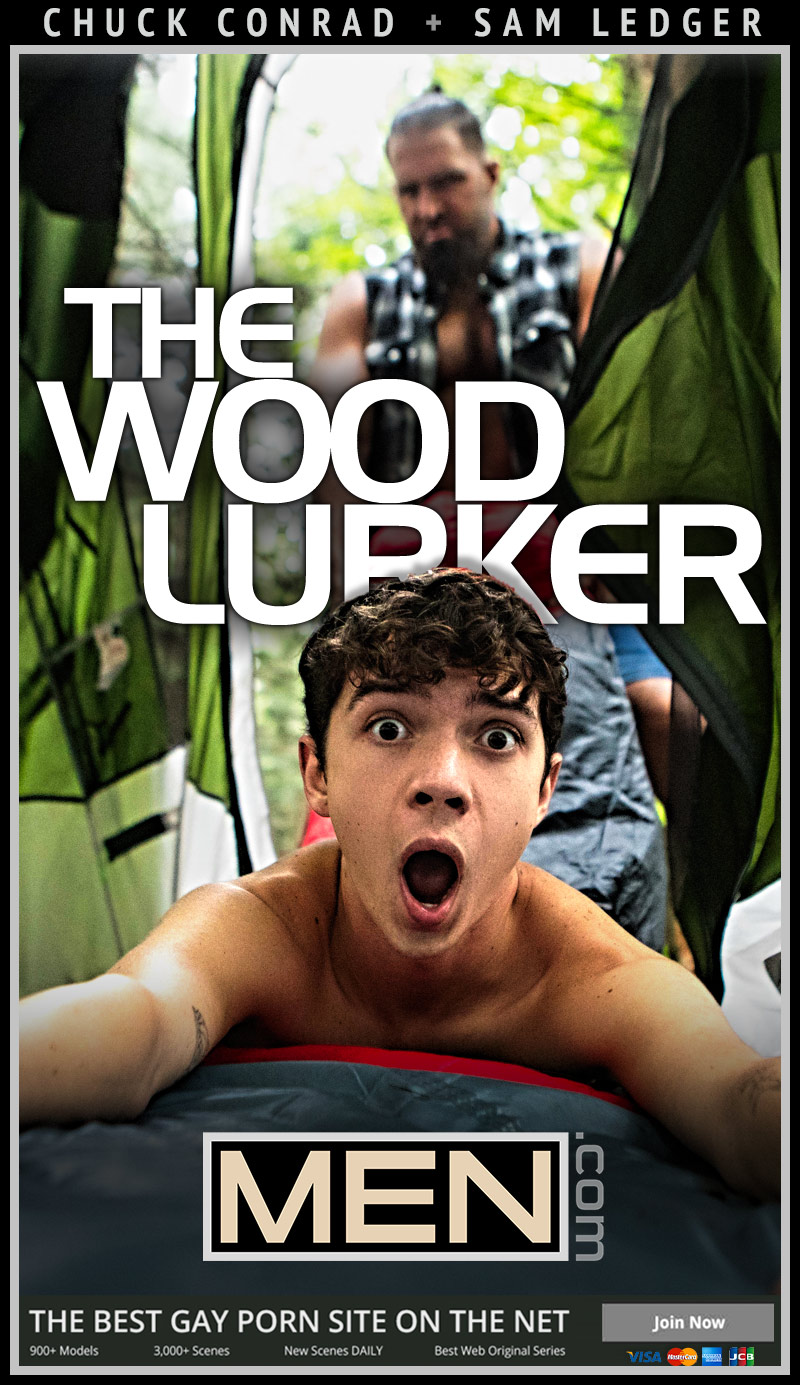 Chuck Conrad Fucks Sam Ledger in 'The Wood Lurker' at MEN.com:
Cryptid vlogger Sam Ledger [4My.Fans: samledger] is on the trail of the biggest legend yet: the Wood Lurker, an enormous man with an enormous D who lurks in the woods. Sam documents his journey as he pitches his tent, not noticing Chuck Conrad [JustFor.Fans: TheChuckConrad] watching him through the trees and creeping closer.
Sam Ledger hides in his tent when he hears a noise, and Chuck Conrad bides his time, picking his moment to shake the tent with a mighty roar, then carry Sam through the woods! Sam learns the stories were true when Chuck offers him his huge cock to suck, then bends him over the picnic table to pound his tight hole.
The twink rides the Wood Lurker, and the giant top picks him up for a stand-and-carry! Sam cums as he gets drilled in missionary on the table before taking a facial from the man, the myth, the legend…
Watch as Chuck Conrad Fucks Sam Ledger at MEN.com
Watch as Chuck Conrad Fucks Sam Ledger at MEN.com