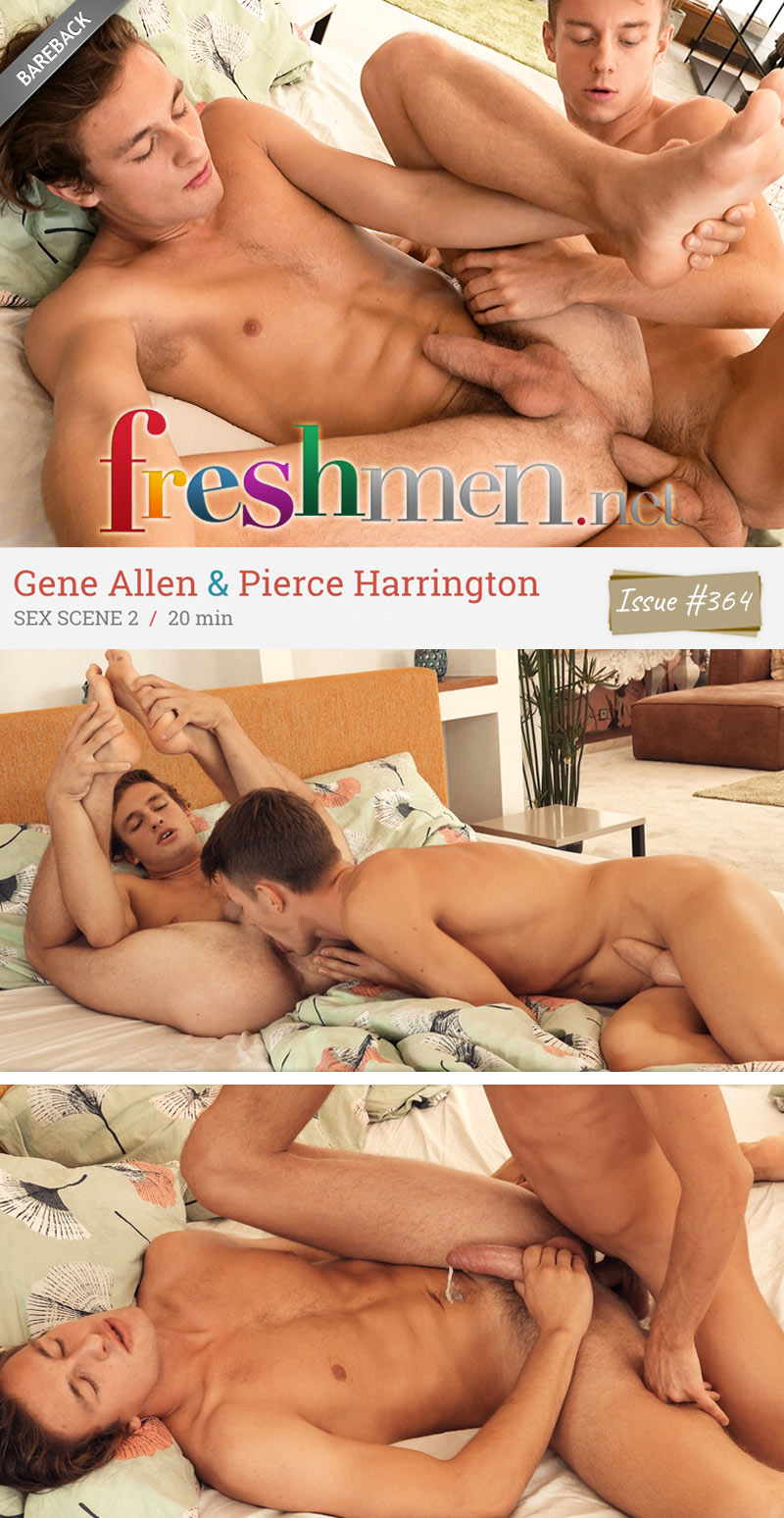 Pierce Harrington Fucks Gene Allen in 'Issue 364, Scene 2' at Freshmen:
Sometimes it is good to take a day off and not worry about a thing. Gene Allen decides to do just this, playing on his game console and trying not to disturb Pierce Harrington who is sleeping next to him. When Pierce wakes up, he is happy staying in bed but wants to play a more exciting game.
Pierce Harrington initiates the action by sucking Gene Allen's massive cock, then his friend returns the favor. Gene's ass gets an intense rimjob before Pierce slides his hard manhood inside. The boys get to try out all their favorite positions until Gene cannot hold it back anymore and shoots a nice load over him. Finally, Pierce gifts Gene's butt a well-deserved sticky reward.
Watch as Pierce Harrington Fucks Gene Allen at Freshmen
Watch as Pierce Harrington Fucks Gene Allen at Freshmen