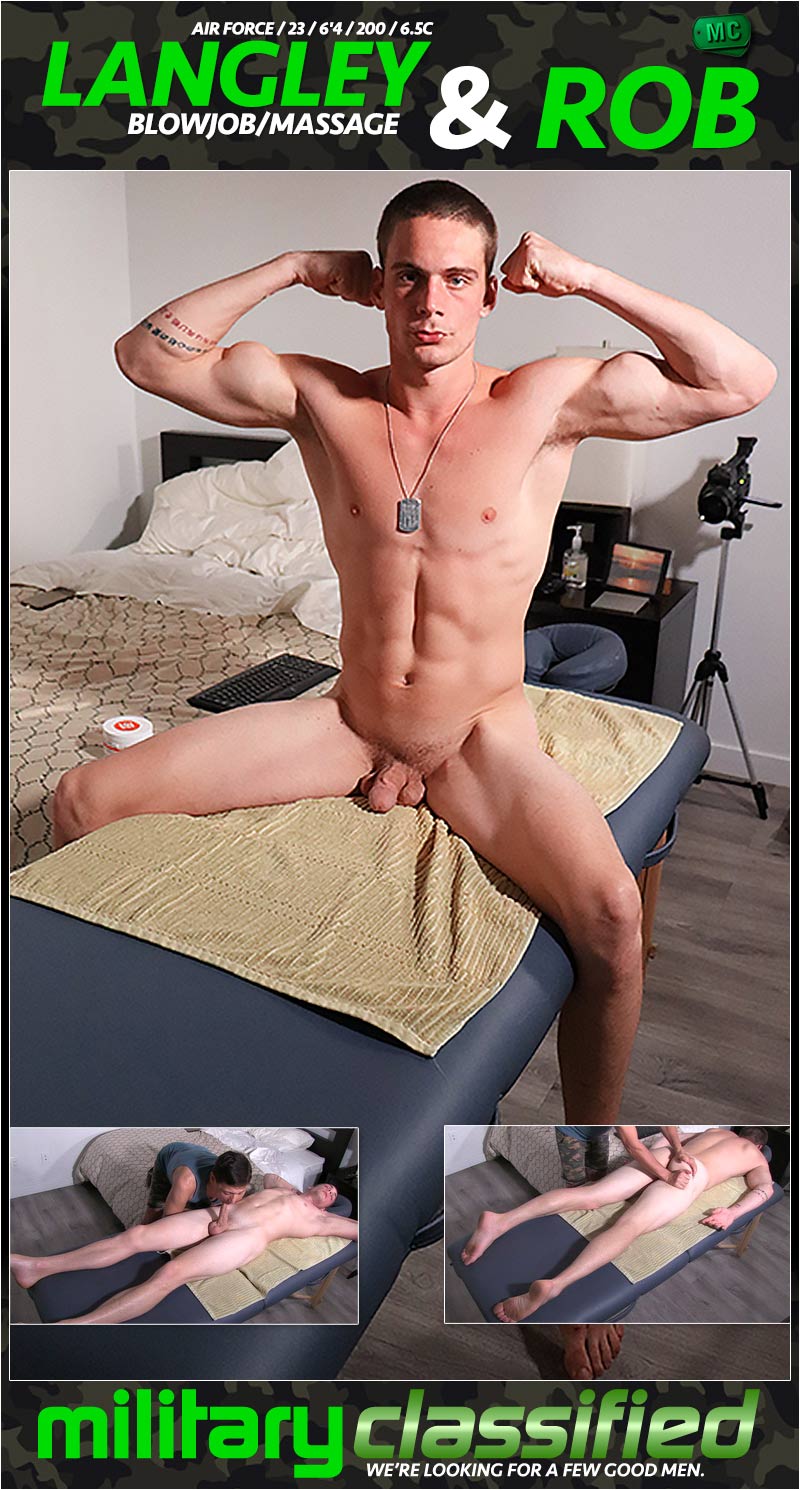 So guess who's back? That's right it's LANGLEY GOLD! looking better than ever and ready to handle one of Rob Navarro's massages that lead to other things! Watch as Rob disguises a massage in order to get his tongue in Langley's hole and sucked his cock better than sucking the chrome off a trailer hitch!
So as Rob prepared for this scene he brought out his trusty old massage table that has seen a lot of cock in it's day and today was no different. Once Langley made his way to the table he was butt naked already and looking forward to the massage actually because he claims his workouts are strenuous.
Rob began massaging his back at first and made his way down the body actually and soon he was toying with Langley's ass cheeks that were nice and fluffy and smooth. It wasn't long before Rob had his face buried in between those cheeks and literally sucking on that balloon knot until Langley could stand it no more.
Once Rob flipped him over, Langley was already hard as a rock and Rob just dove in and began sucking his cock. Rob began slow and sensual but soon had a rhythm and speed that was beginning to take Langley to the point of no return. He was getting rigid and tense now as Rob continued to pound at this cock sucking with both hand and mouth action.
Soon Rob was at full speed ahead as he worked Langley's cock but I mean good and as Rob continued his hand/mouth attack, Langley began to breath heavier and audibly to the point where he gave the warning that he was about to cum and Rob took the whole thing down the hatch and I caught it all on tape!
Watch as Rob Navarro Blows Langley Gold at MilitaryClassified
Watch as Rob Navarro Blows Langley Gold at MilitaryClassified