All Australian Boys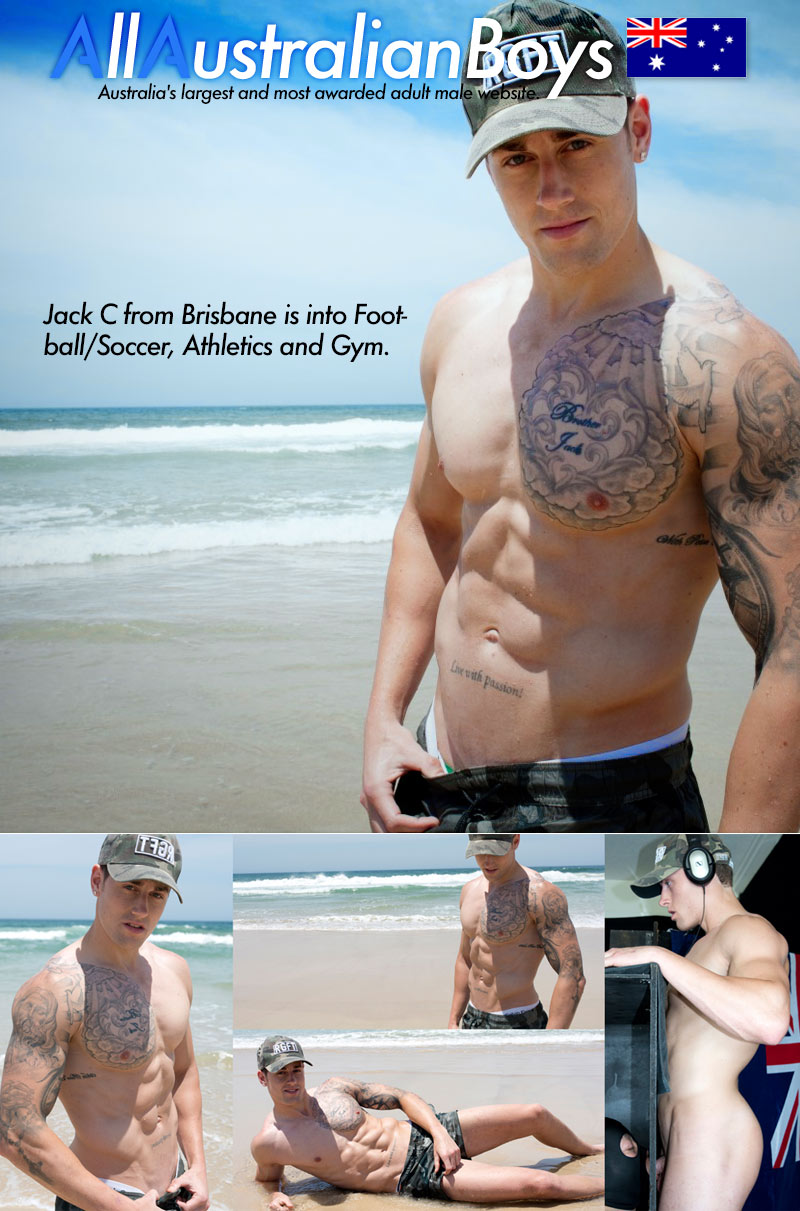 All Australian Boys: Jack C's strong, hairless, magnificent well defined, muscular body is complemented by his natural good looks. All this and a refreshing "straight boy – give anything a go attitude" makes Jack breathtakingly attractive. On the Beach, In the Studio and at the Gloryhole!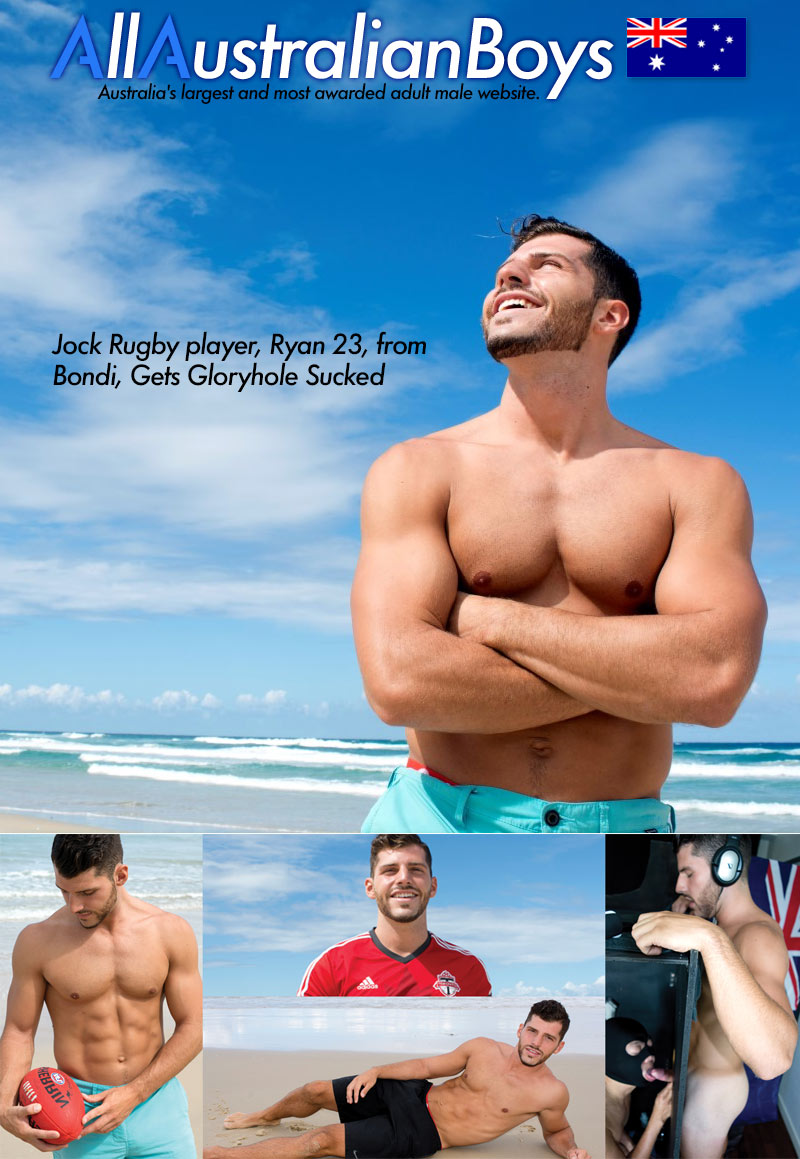 We met Ryan in Bondi-Sydney where he now lives. We then flew him to the Gold Coast for this shoot. Ryan works out in the gym almost every day. His smooth body is magnificent, especially, his abs. In the studio he soon got hard watching straight porn. We then got him to stand up, move across the room and put his now erect cock through the gloryhole.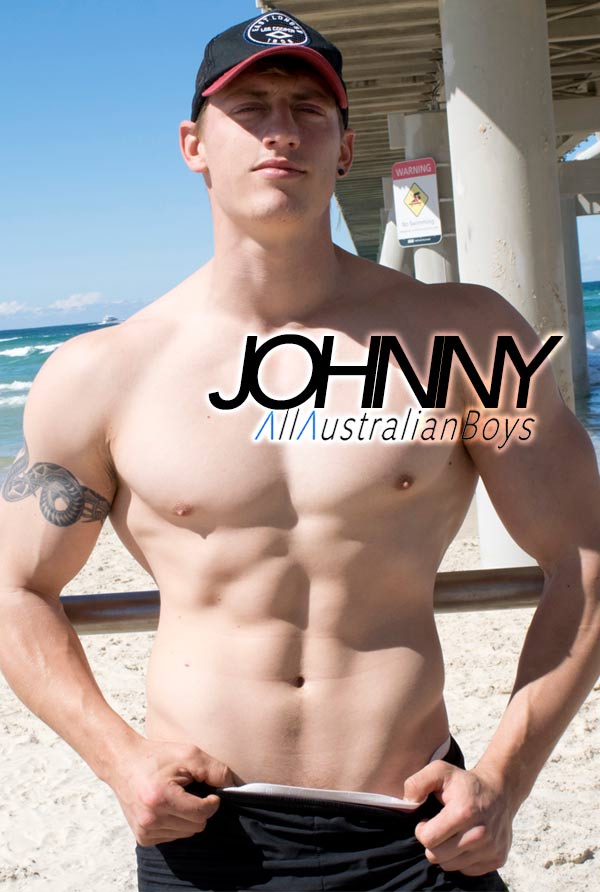 Johnny has an awesome body, fresh good looks and a meaty big cock – all boxes ticked. We knew he would get hard soon, watching straight porn. We then suggested he put his cock through the gloryhole. We weren't sure he would do this but consider he had been pull for a while – he couldn't stop himself. The sucker chomped onto Johnny's hard cock immediately. Expertly sucking it till he spurted all over him. Johnny is Super-hot !!
Country footballer Xavier has not only good looks but an irritable country boy charm. We got his football shorts off and did a super-hot shoot with this model.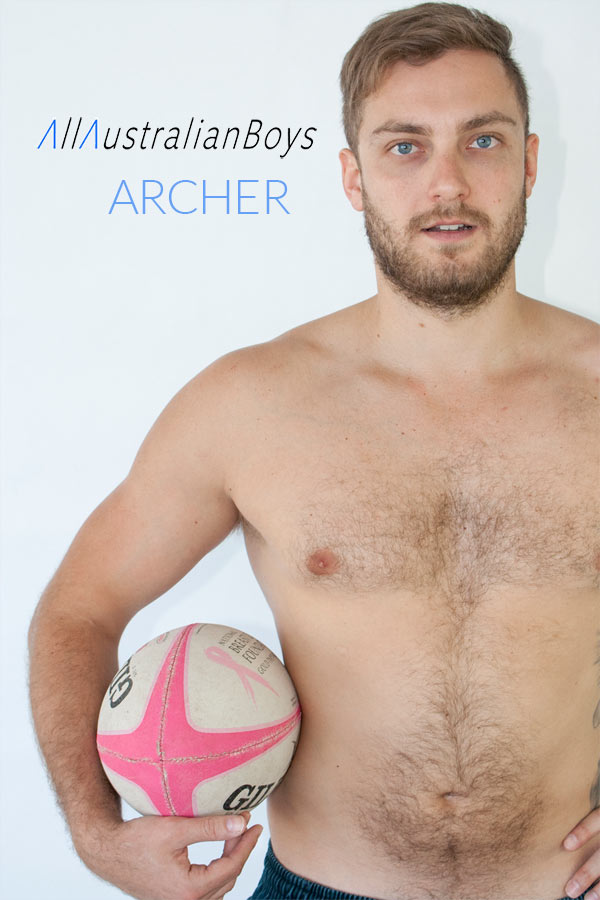 Archer with his powerful 90 kg/198 lbs body off a farm in far Western Queensland. Is a V8 Holden ute driving, Rugby playing, All Aussie Bloke from the bush.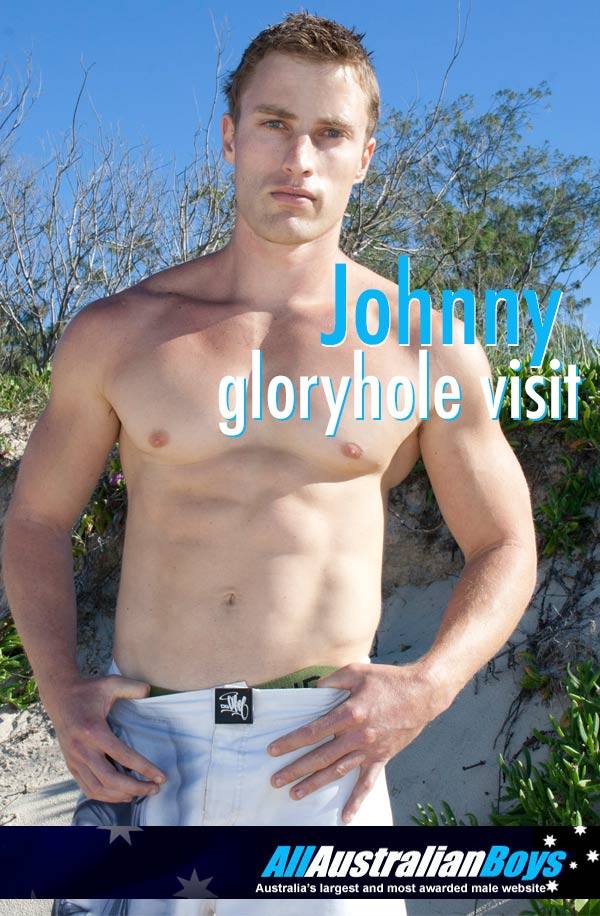 Johnny is a knock about All Australian Boy from Brisbane. Originally from country Queensland. He tells us laughing – you can never take the country out of this boy.