American Muscle Hunks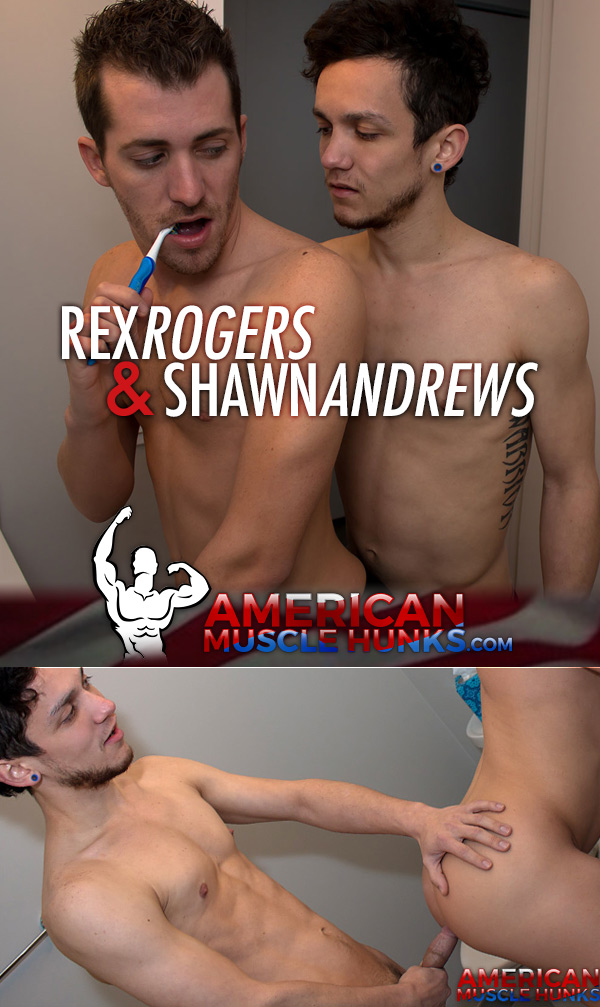 Shawn Andrews unbelievable ass and Rex Rogers' minute-long cum shot with ass eating, and power fucking all in one scene? Yes, it is here! Shawn relinquishes his smooth muscle ass to Rex and his insatiable hunger.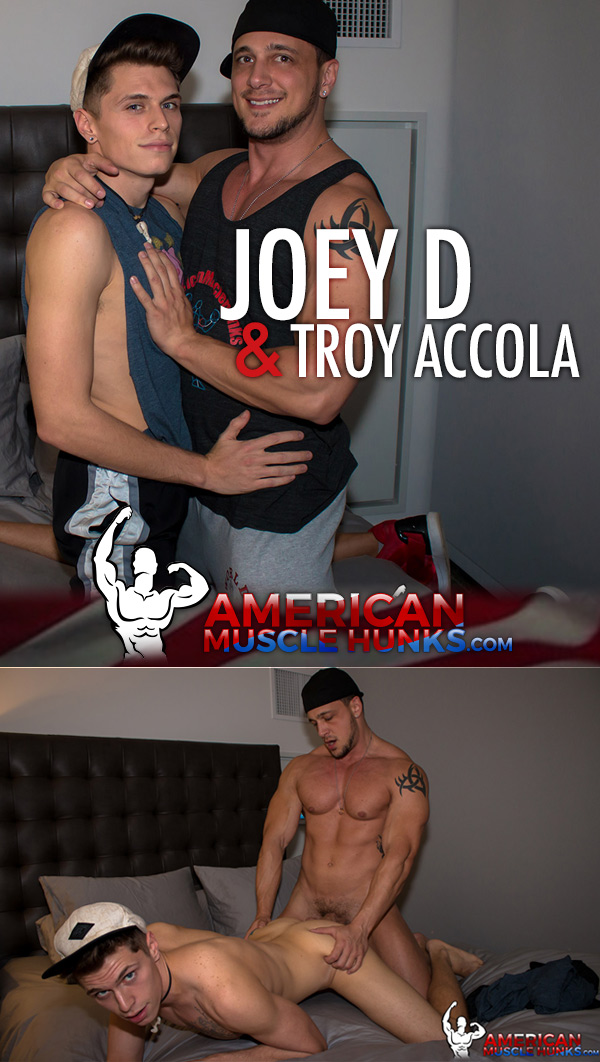 The unbelievably sexy Troy Accola is back, but this time Joey D has the pleasure of playing with this hunk. The two start out locking lips before Troy presents his perfect bubble ass to Joey. Joey teases it and eats it until he forces Troy to get on his knees and worship his meat. Joey then pounds Troy from behind, pinning him down and not letting up on his tight hole. Then, Joey fucks the cum out of Troy and blows his own load all over Troy's cum-soaked cock and abs.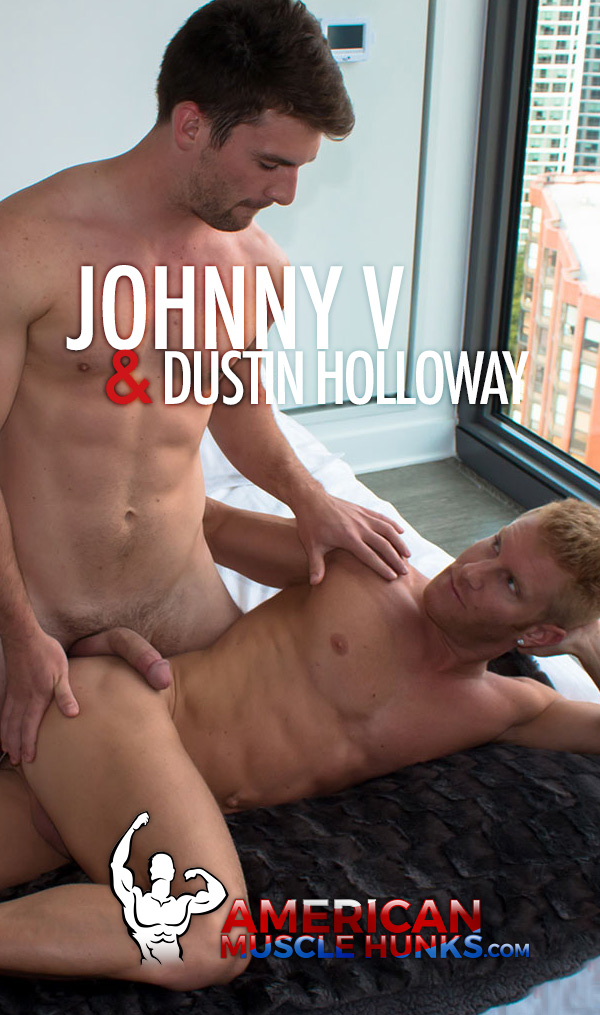 Dustin Holloway is back and this time he's being topped by Johnny V. Dustin loves to have his ass eaten and fucked and Johnny was the person that wanted to the most so we get to watch it happen. Johnny starts by eating Dustin's pink hole and teasing it with his cock.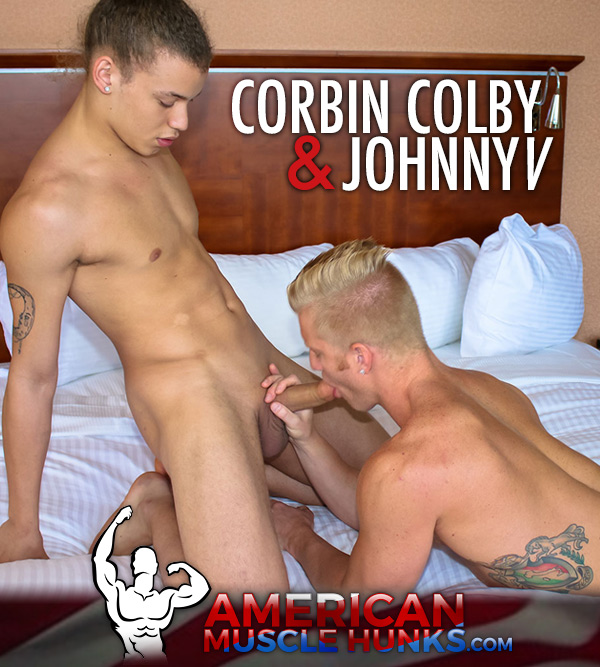 Corbin Colby is back and he is ready to plunge his massive cock into the very willing Johnny V. The two hunks start with some muscle worship then swap sucking and ass-eating.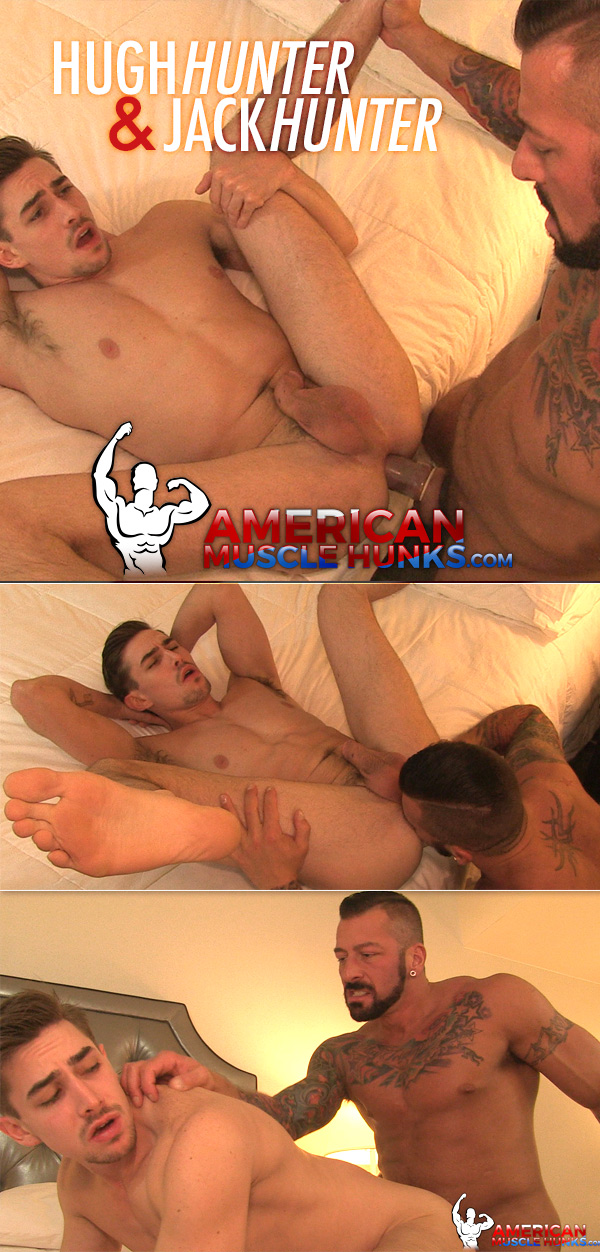 Jack Hunter is the hunted in this hot scene. Hugh Hunter keeps his boy locked up and decides to let him out for some pleasure. Hugh forces Jack to swallow his monster cock before taking him to the bed and devouring his hole. After teasing Jack's hole for a while, Hugh shoves his dick into the puckering pink of Jack's ass. As Hugh watches his cock push against Jack's stomach as he moves in and out of his hole. Flipping Jack over, Hugh pounds him from behind until his boy blows and then pulls out and unloads his hot jizz all over Jack's beautiful ass.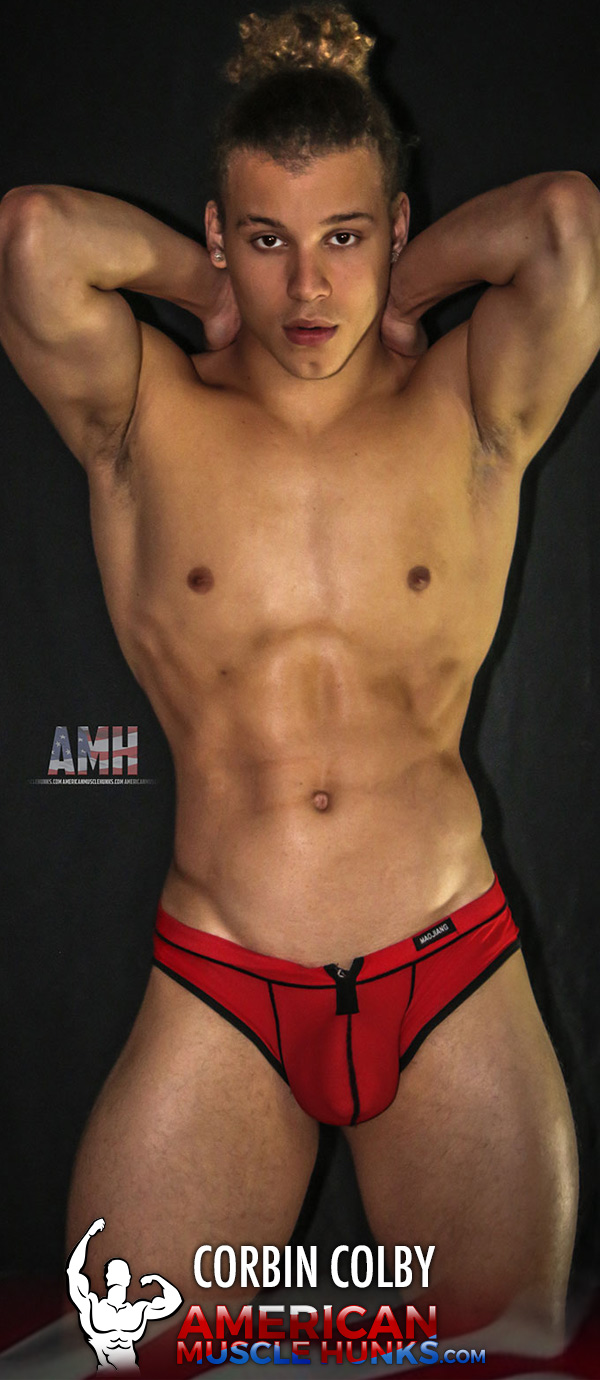 Introducing Corbin Colby. One word comes to mind when describing Corbin – asstastic. Corbin's ass is out of this world and his monster cock compliments it well. As an ex-MMA fighter, Corbin keeps his fighting body ready to show off. After a hard workout and hot shower, we find Corbin horny as he dries off his ripped body. He moves quickly into fingering his beautiful, pink hole before flipping over to stroke his monster cock. Working his meat and bringing himself to the edge a few times, Corbin eventually blows a hot, creamy load all over his shredded abs.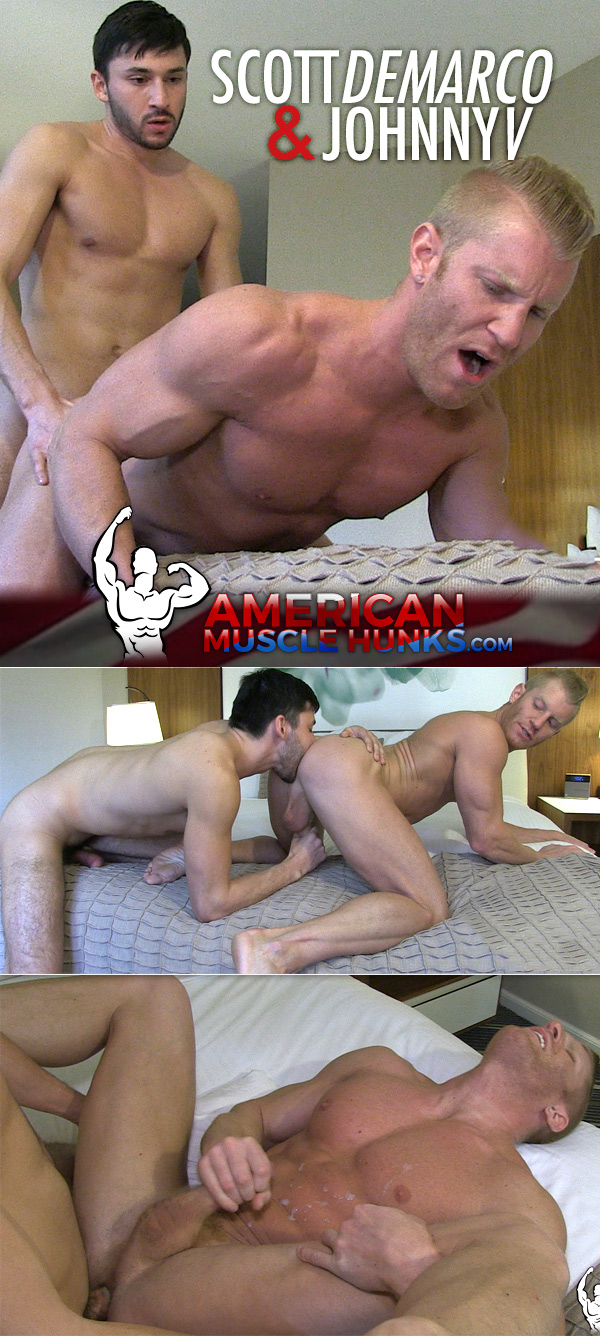 Scott DeMarco is back with the HUNKS this week and he's one-on-one with Johnny V. These two teamed up in the hot orgy cross-over with Jason Sparks Live and ever since then have been requesting to get it on with each other alone. The hot muscle attraction is there as Scott and Johnny explore each other's chiseled bodies.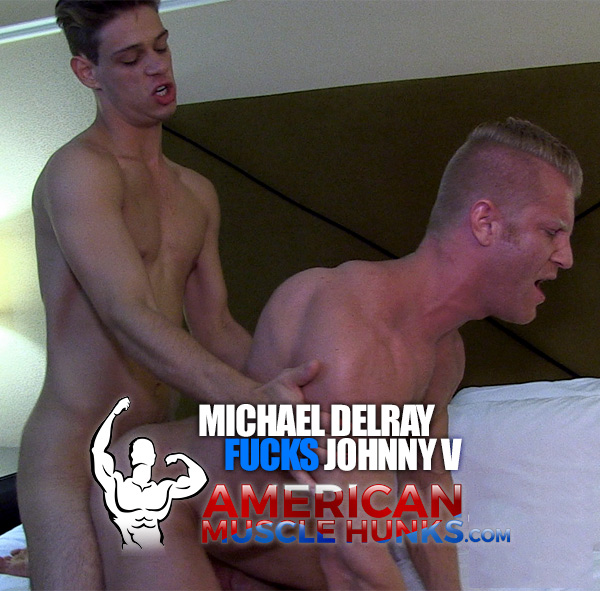 Michael DelRay and Johnny V team up in this unbelievably hot scene. Michael begins by sucking Johnny's pulsing cock until Johnny can't take it anymore and begs to suck Michael's large tool. As Johnny starts working over Michael's dick, Michael flips Johnny over and starts eating his ass.