GuyBone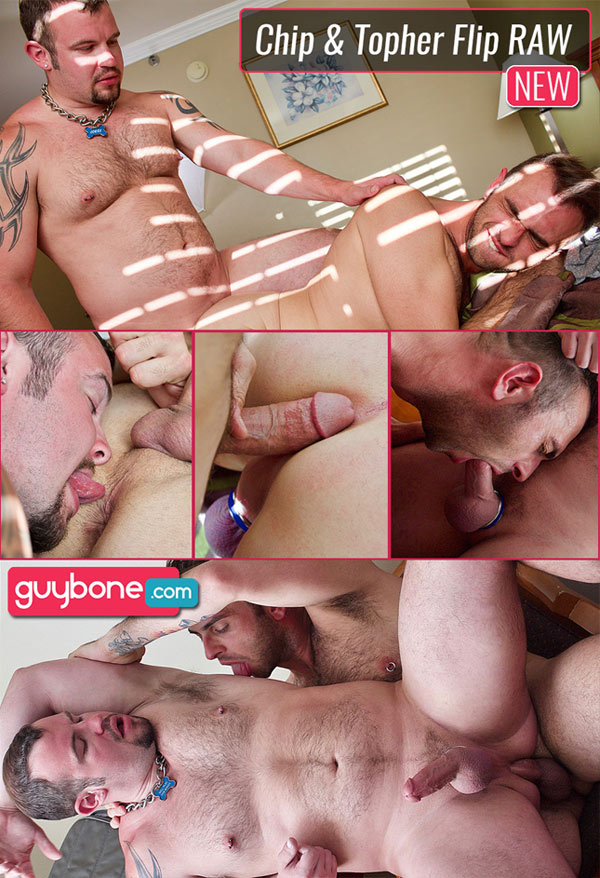 Grr! Hairy, hearty guys making out hard leading up to an outrageously hot bareback flip fuck? Yes, please! Topher and Chip got acquainted orally on the bed. Their tongues became best friends quickly and their hands roamed all sorts of places. Chip's pants came off and his thick legs and stiff dick were intoxicating to look at. Same went for Topher's chest when he pulled off his muscle shirt and gave it to Chip to sniff.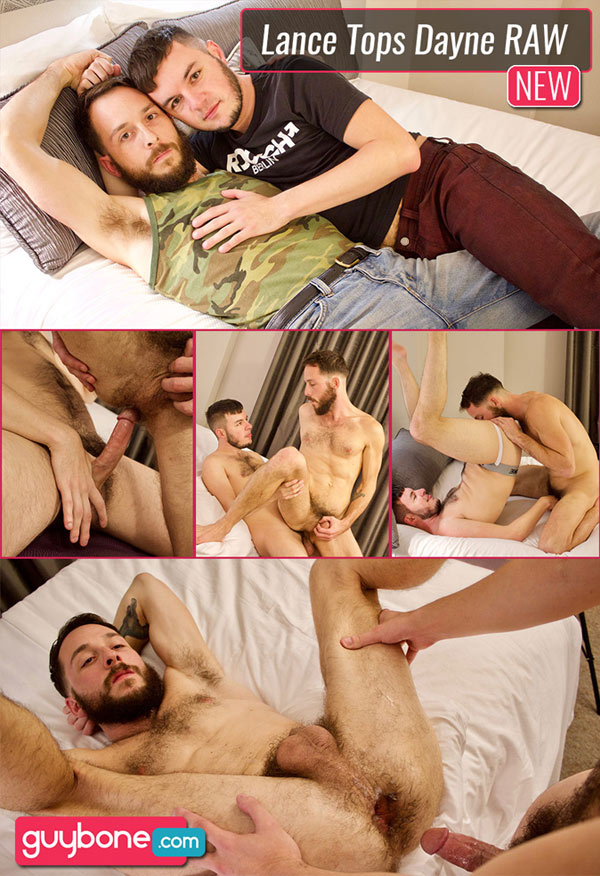 Starting off sexy and with smoldering lip smacking, Lance and Dayne had all the right stuff. Lance sniffed and licked Dayne's bushy pits before they pulled their shirts off. Dayne returned the pit worship, making Lance moan and mutter his arousal.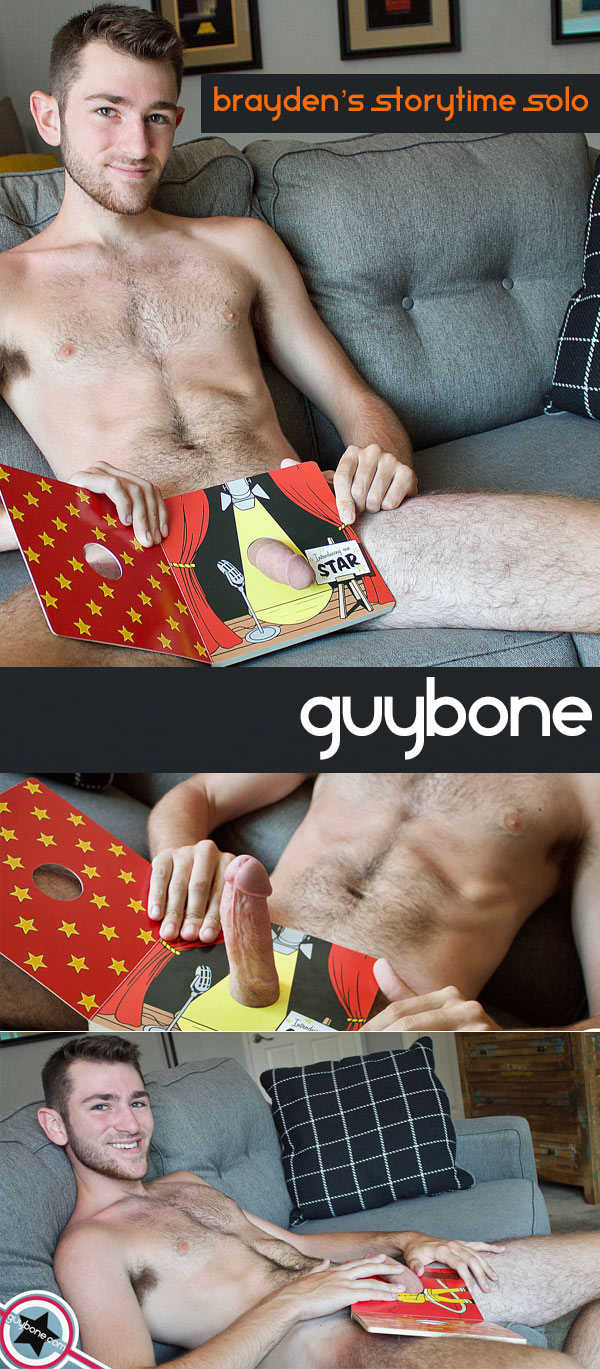 Welcome to Brayden's Storytime Solo. Hot and horny Brayden Wolf had a few hours left of his inaugural visit to GuyBone, so we thought why not get one more scene out of him? I'd had this book lying around for years and always wanted to film someone's solo jerk off scene with it. The stars aligned and Brayden was that someone. Not sure any other dick would look quite so nice poking through the glory hole-esque pages. Sit back, cuddle up, and enjoy a good boner… er… book with Brayden.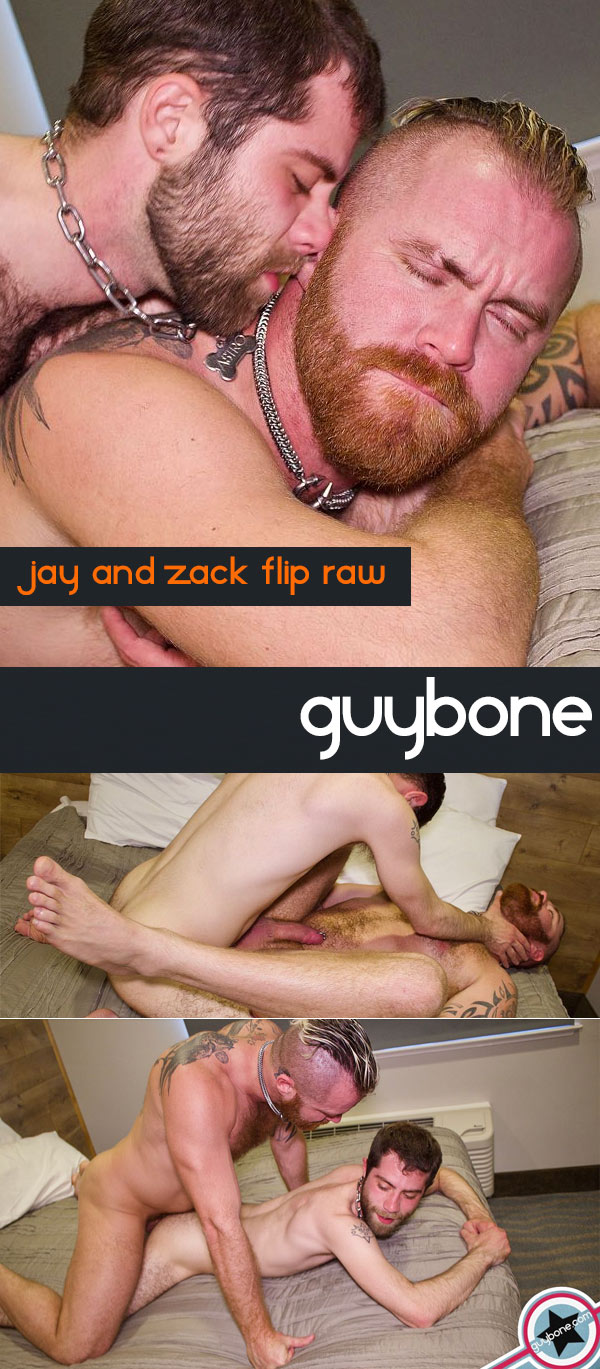 Everyone's favorite ginger, Aussie muscle cub is back! And this time he's got resident GuyBone furball sextraordinaire Jay Davis in tow! Zack Acland had told me when I booked him that other studios primarily film him as a bottom, so I knew I wanted to see lots of him topping. But when it came time to costar with hairy pup Jay, they decided to flip fuck and I was all for seeing these two take turns screwing each other bareback! They were so into the idea, too, they ended up with an extra 5 minutes of footage. That's more fuck for your buck!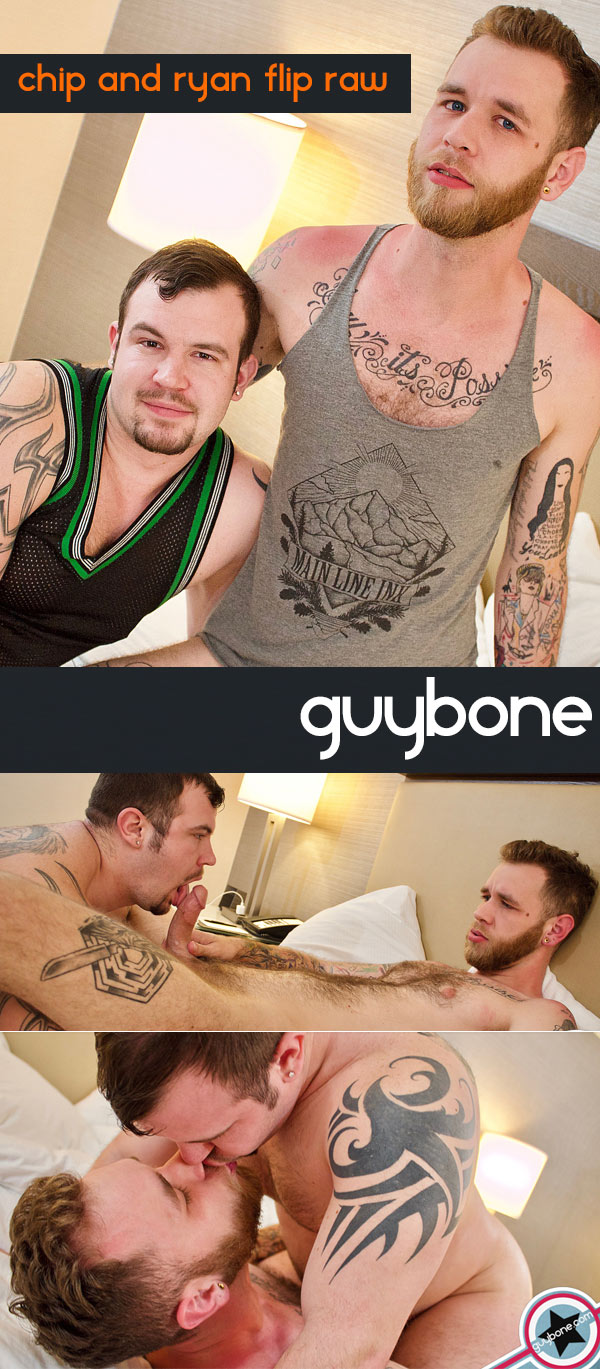 When I have a hottie like Ryan Powers in my possession for a couple weeks, I film as much as I possibly can with him, not only to beef up my scene stockpile, but also because there's no guarantee when I'll see him again. This is the case with him and Chip flip fucking bareback. I had to spread Ryan's scenes out so they weren't all released back to back and I've been so unbelievably eager to share this hot, raw romp with you! They were so fucking hot together, they ended up with an extra 5 minutes of footage. That's more fuck for your buck!