Latin Boyz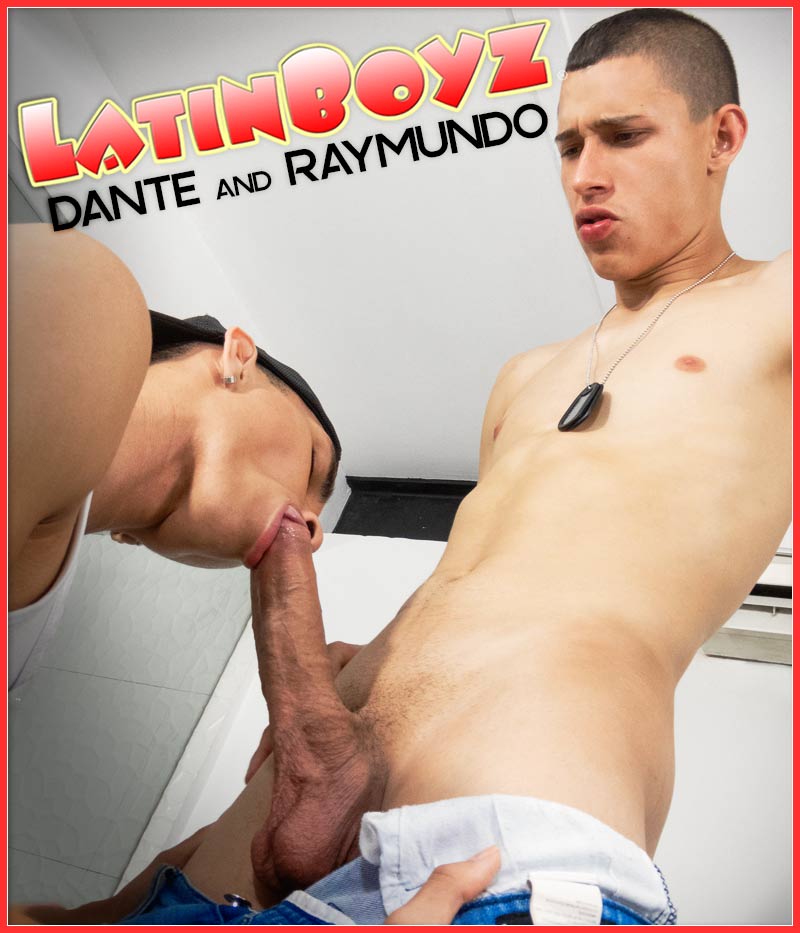 LatinBoyz: Dante was in a very bad mood because he got a speeding ticket on the way to the shoot. He ends up taking it out on Raymundo by face fucking him hard and then fucking his ass even harder.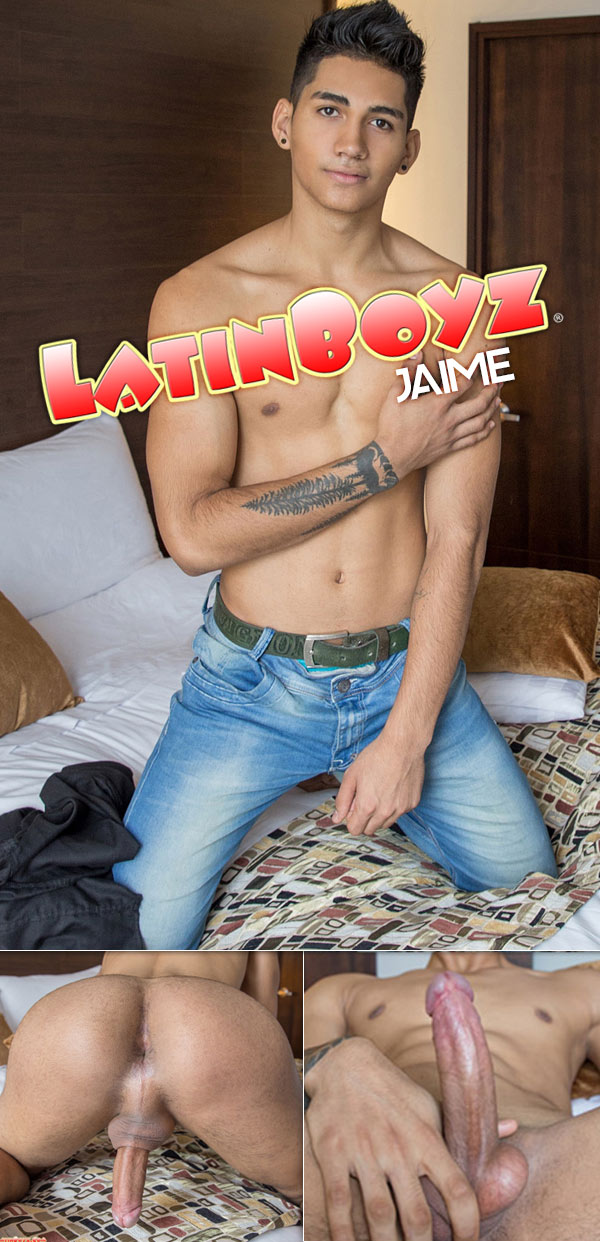 This cute 18 year old with the swimmer's body is Jaime from Colombia. He has that sexy swimmer's body because he's an actual swimmer on the same team as recent models Jay D and Valentino. He looks cute with braces and said he loves to suck dick, two things that don't always go together but he assured us they never get in the way. He's verse and likes to try anything new and kinky.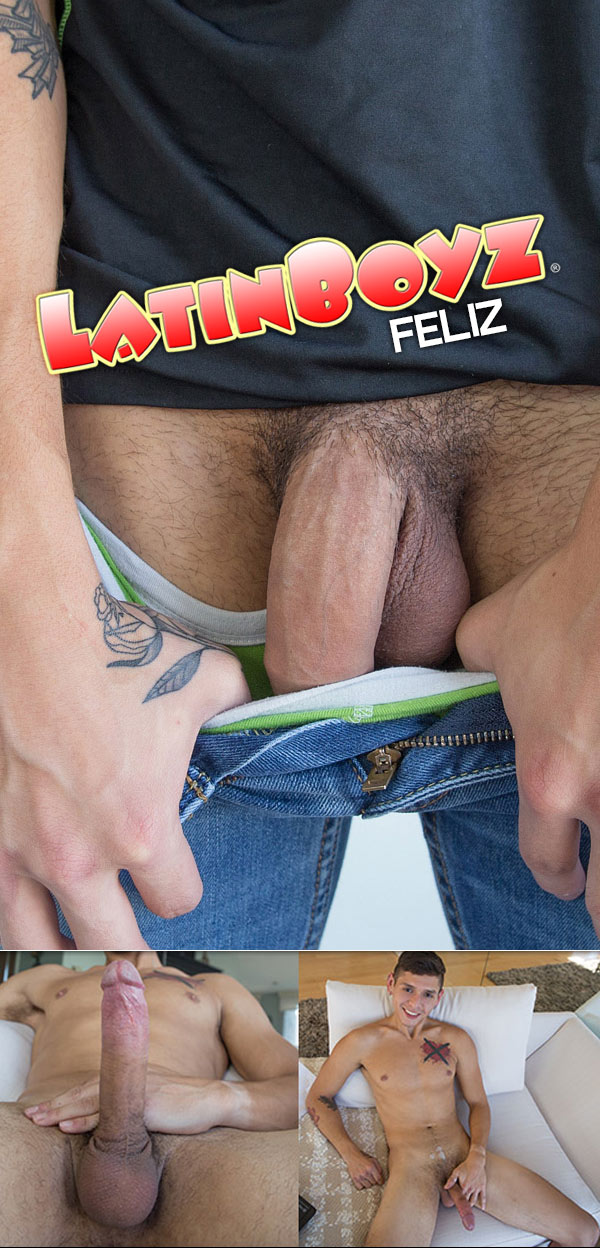 This week's new model is Feliz, a 21 year old college student from Texas that always has a smile on his face. And with that big uncut cock we bet he puts a lot of smiles on the faces of the guys he's fucking. He told us most of the guys at his college are bottoms so he usually tops but likes to get fucked once in a while, too.
He has a fetish. He loves it when a guy shoots their load on his face. His fantasy is to have a three way or group session where everyone cums on his face.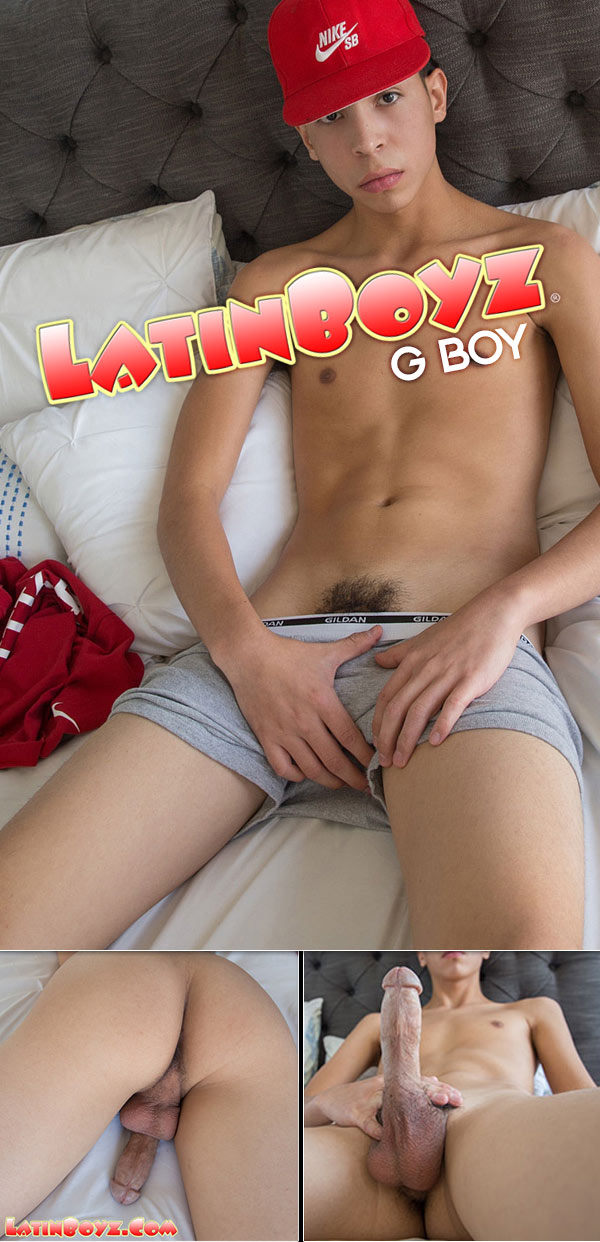 This week's new model is 18 year old GBoy from Galveston. He's bi and only recently started fooling around with guys and has done mostly oral. He loves getting his dick sucked most of all and can cum multiple times as long as you give him ten to fifteen minutes between loads.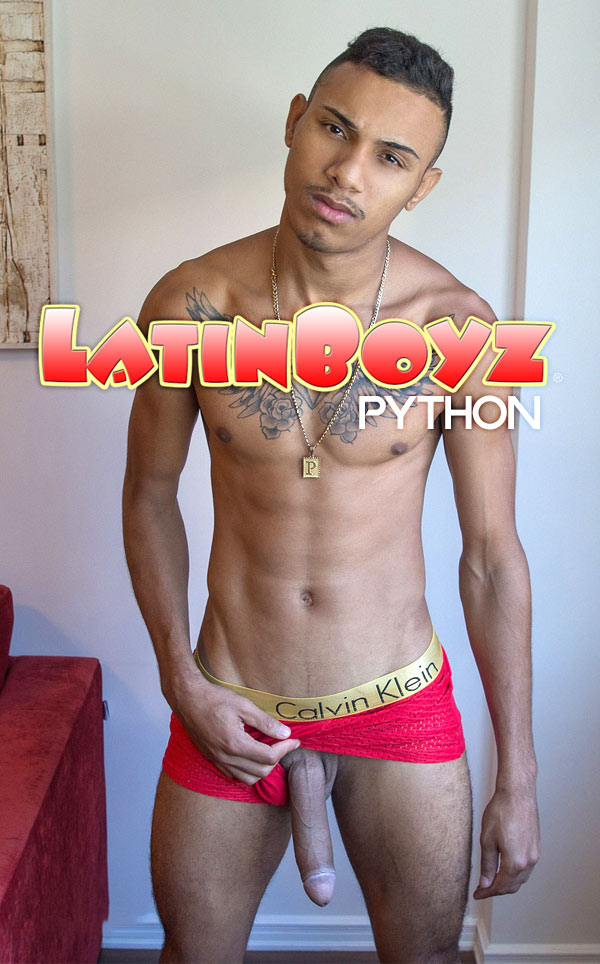 Our newest model, Python, is a 20 year old kick boxer that told us he wants to be known for more than just having a big Latino cock. But, we told him when you go around calling yourself Python you're going to get type cast. He stays in shape by training and doing some push ups everyday and fucking every chance he gets. And evidently he gets a lot of chances.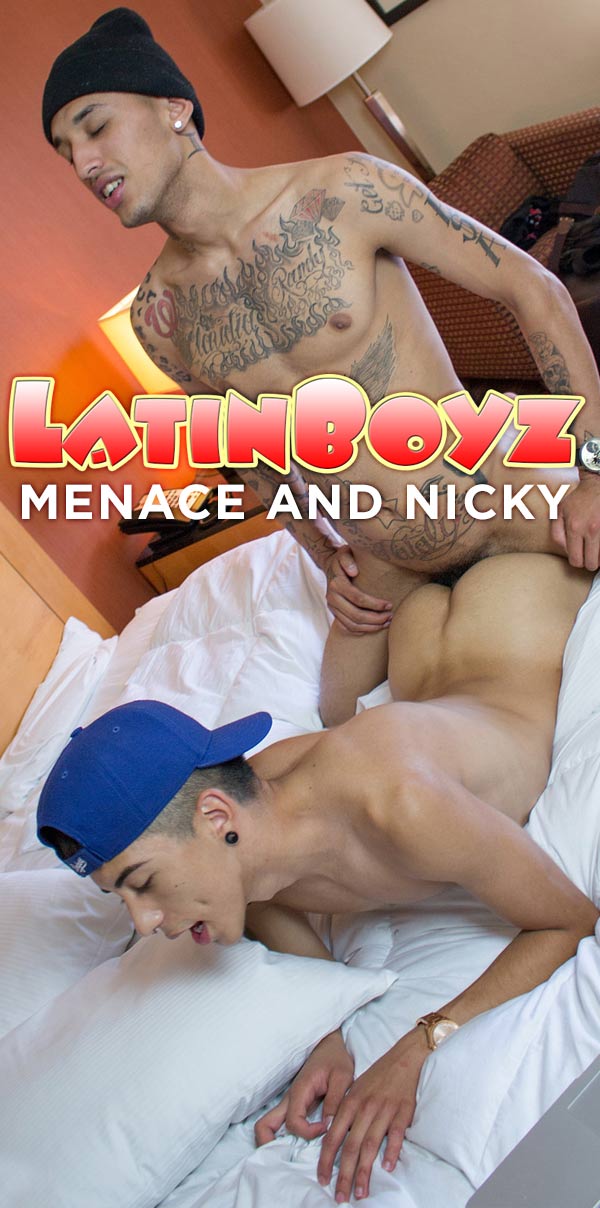 Menace told us he didn't know if he wanted to do any more porn scenes. But then Katracho told him about how tight Nicky's ass was and Menace knew he had to get some of that. And as you can tell from these hot photos he knew just what to do with it.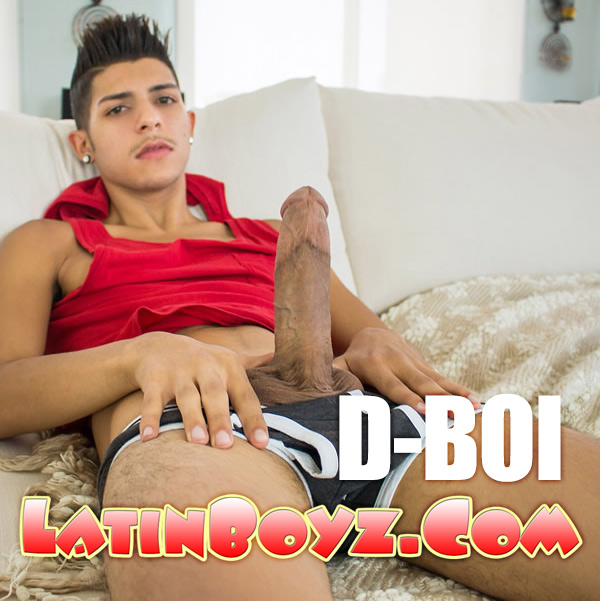 This week's new LatinBoyz discovery is a sexy 19 year old from Denver named D-Boi. He's a versatile top that told us his hottest sexual experience was during a three way. He was fucking one of the guys when the other started fucking him at the same time. Who else wants a D-Boi sandwich? As you can see he has a cute face and toned body. It doesn't hurt that he also has a huge fucking weapon between his legs and knows how to use it.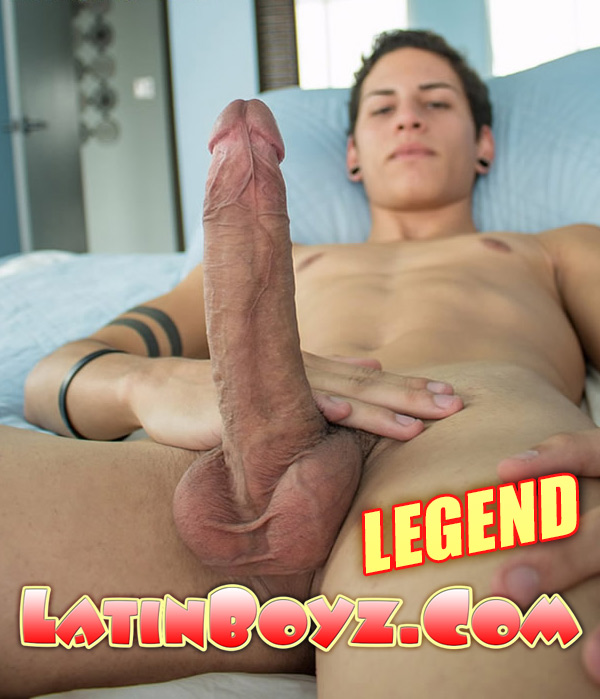 When we first met Legend we thought his nickname was a little pretentious but then he pulled out that huge uncut Colombian cock. Legend (Aiden Garcia) was born in Colombia and raised in Florida. Sexually he loves fucking and sometimes getting fucked but says he can rarely find anyone that can swallow that huge dick so does not really get off on getting head. We can understand that but it would sure be fun trying.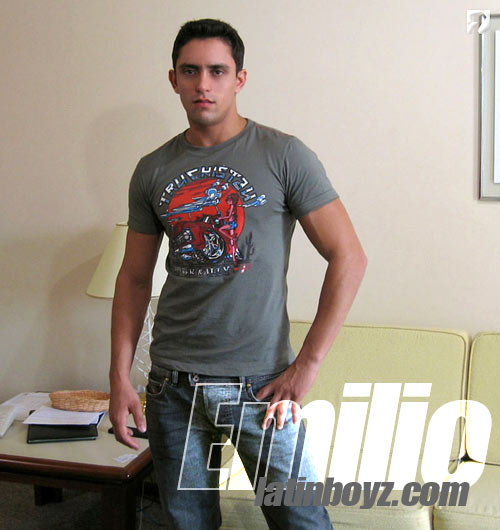 Watch Emilio II, 24, who's sporting a 6 1/2-inch cock at LatinBoyz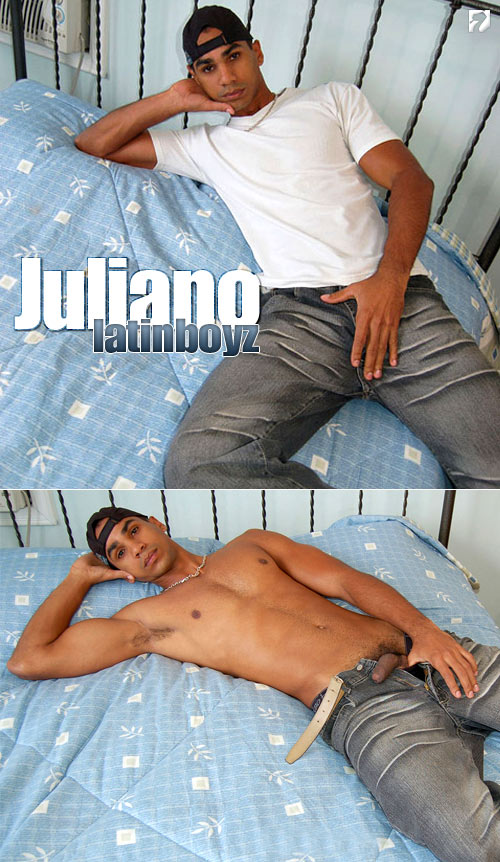 Hot 24 year old, Puerto Rican amateur, Juliano, says, "I get turned on by too many things to list. Mostly I would say I'm very oral. Kissing, sucking, licking… it's all good." Enjoy!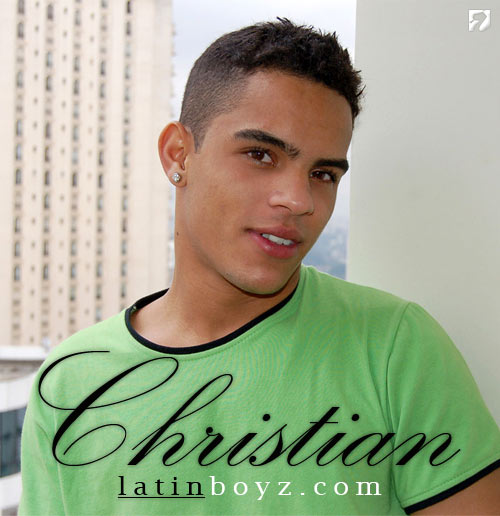 Christian, 20, from La Paz Bolivia has a cute boyish face, smooth body, 8.5 uncut inches and hot ass!. Enjoy!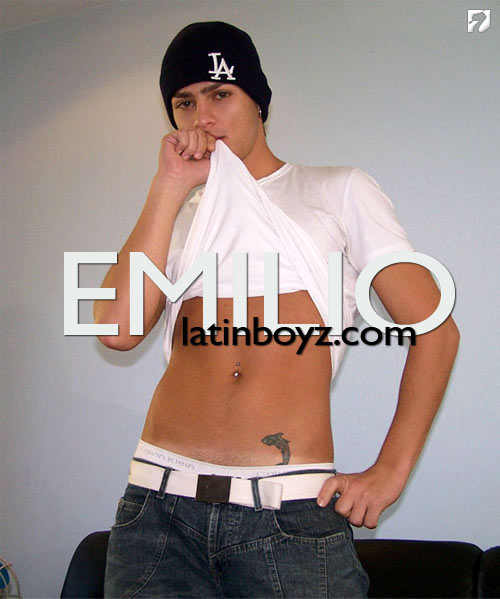 We saw Emilio, 22, during our recent visit to LatinBoyz and just couldn't resist. So here's just a little more of that latin flavor for you. We hope you enjoy!