Marcus Mojo
Official website for Marcus Mojo – Check out this sexy blonde athletic stud in exclusive videos now!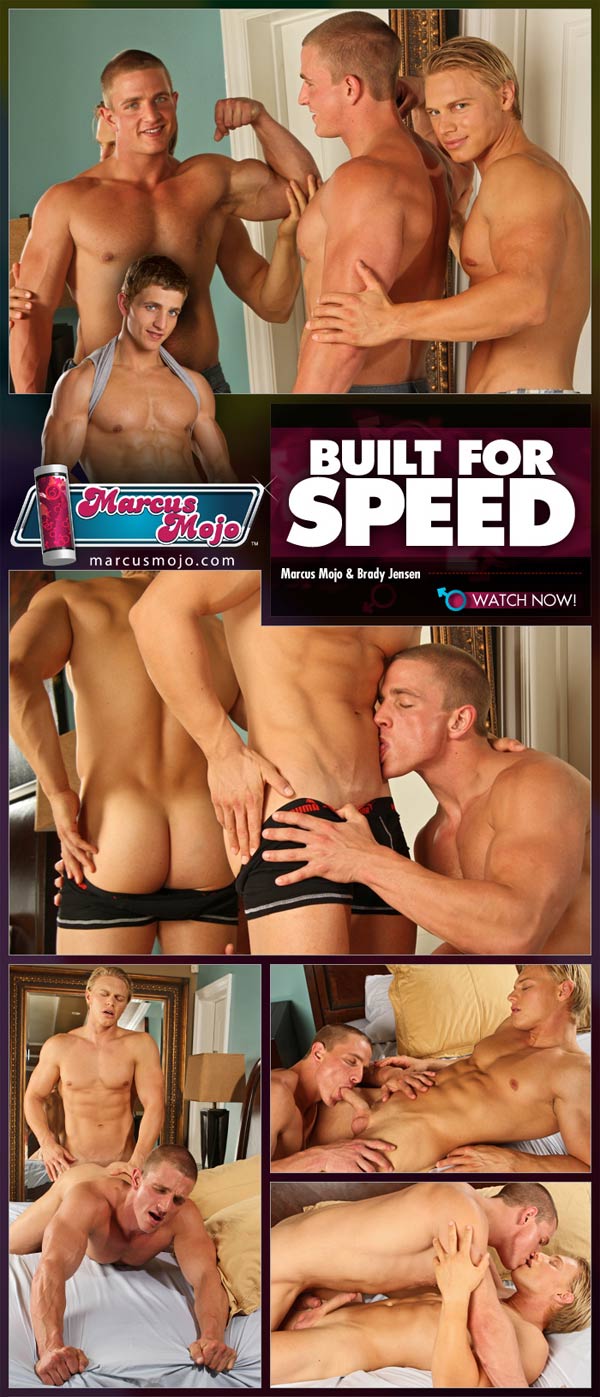 Marcus Mojo has welcomed over a new friend by the name of Brady Jensen. The two met while pumping serious weight at the gym and realized they have much in common. They find themselves posing in front of Marcus's bedroom mirror, comparing their bodies to one another.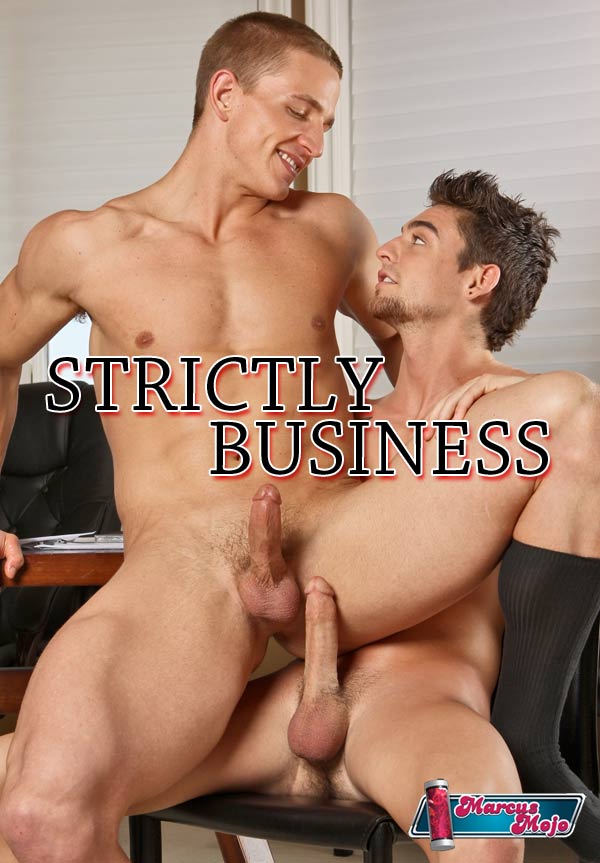 When Marcus suggests that Johnny move to a role in front of the camera, he agrees to strip down with only a little reluctance. Johnny's cock is to Marcus's liking. But the true test comes when Marcus plants his two lips around it to see how Johnny reacts to receiving a blowjob from a sexy, chiseled gentleman…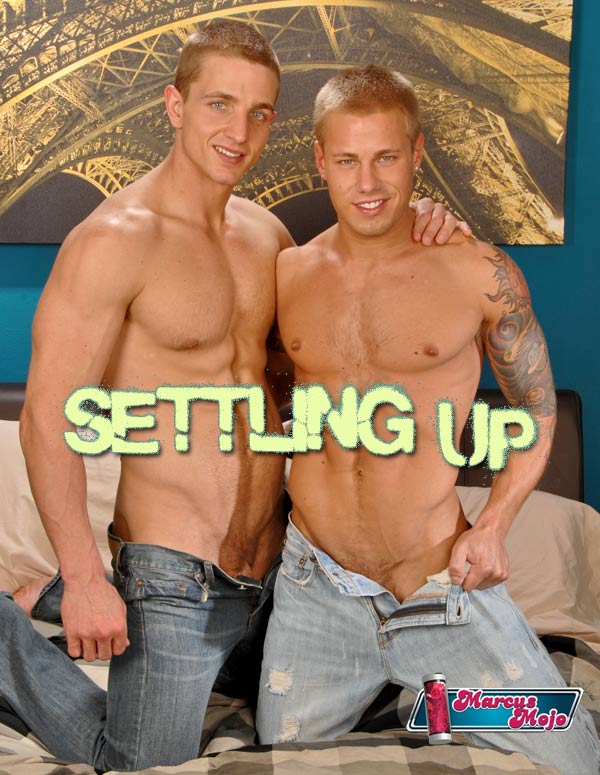 …it's only a matter of time before Marcus is so worked up he's ready for a full on cock pounding, so Brody slides in behind him and puts it in slowly, before starting to grind and push into Marcus so hard that Marcus needs a second to recover…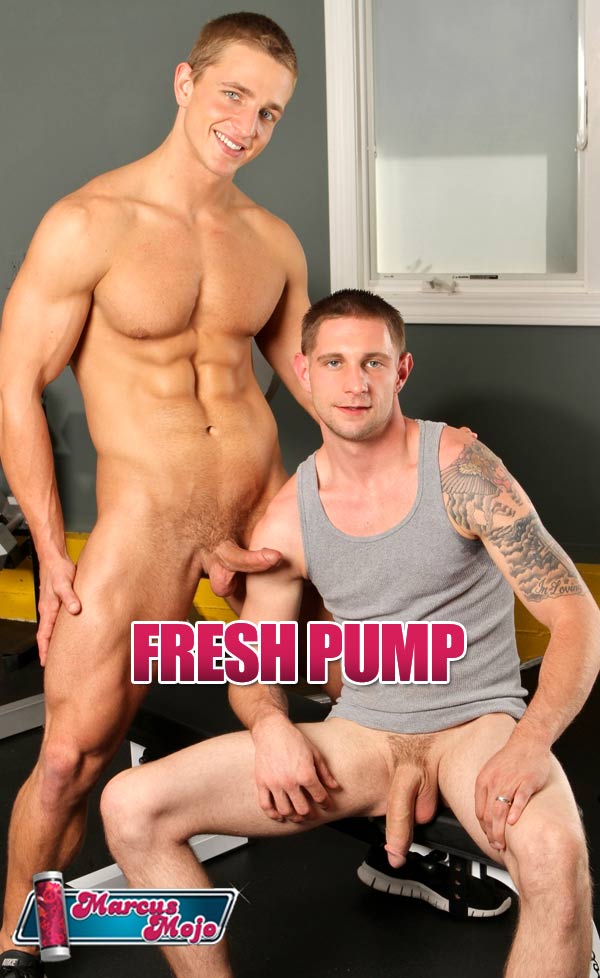 The man with the Best Body in Porn, Marcus Mojo, is back in the gym, this time with his friend, Jay Rising. Jay is a very well built dude who can hold his own right alongside Marcus. They're both primed for pumpage and ready to move weight like gym room dominators…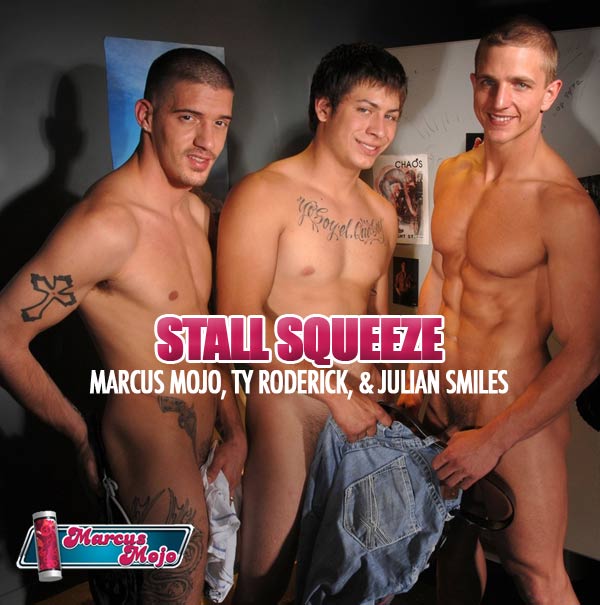 There's a depraved man lurking in the bathroom stall, jerking his hardening cock while looking at a dirty magazine. He loves the idea of pleasuring himself in a semi-public place. His name is Ty Roderick and he's noticed a glory hole conveniently at dick level on the stall wall.
Watch Marcus, Ty Roderick & Julian Smiles at NextDoorWorld.com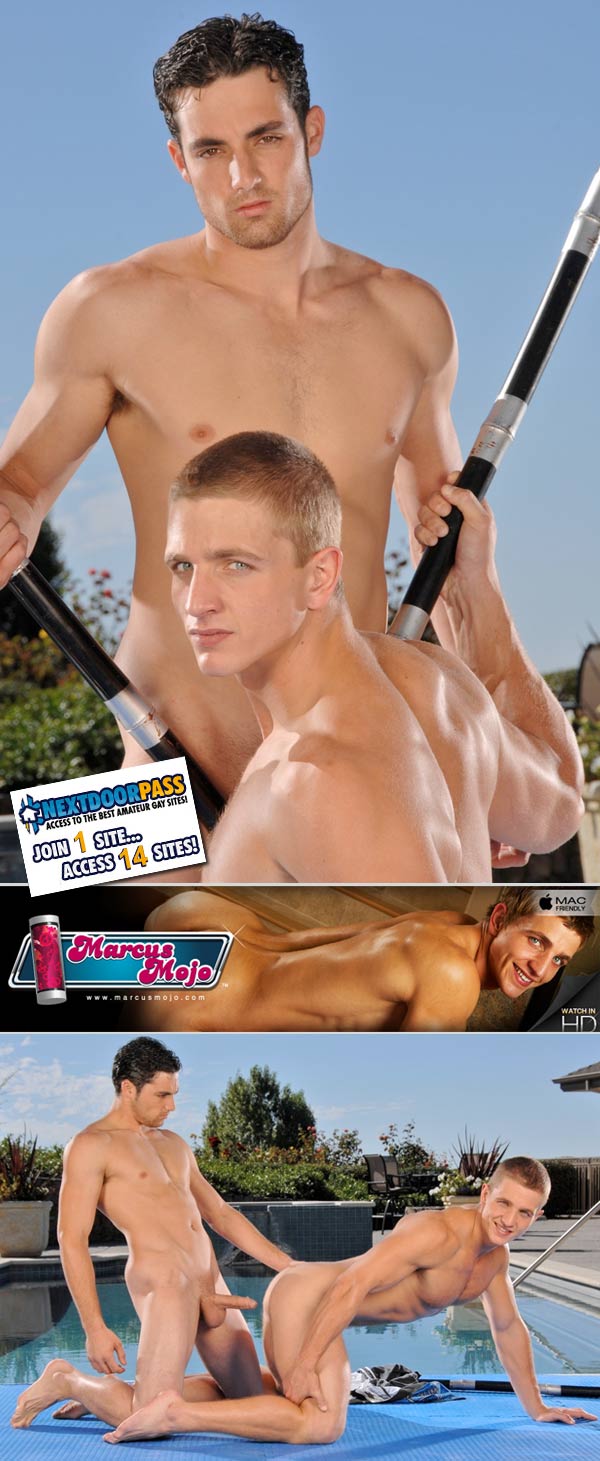 In ancient times, the Elders talked of life's great mysteries and the great void. They would speak of a coming warrior whose heart would be pure, and whose ass would be tight. This warrior, it is said, must vanquish apprehension of the unknown, and fear no penis in Heaven and on Earth. It is said that a new incarnation of the warrior will arrive on Earth once every four hundred years, and you will know he is real by the size of the load he spews.
Marcus Mojo is hangin' back with his old friend, Kevin Crows. If you've been a Marcus fan, you know these two are quite a hilarious and sexy pair. They both love to goof play, rag on each other, and have a good time. This time we're catching them off guard and a little early, as they're still prepping for their big scene and horsing off for the Behind the Scenes camera.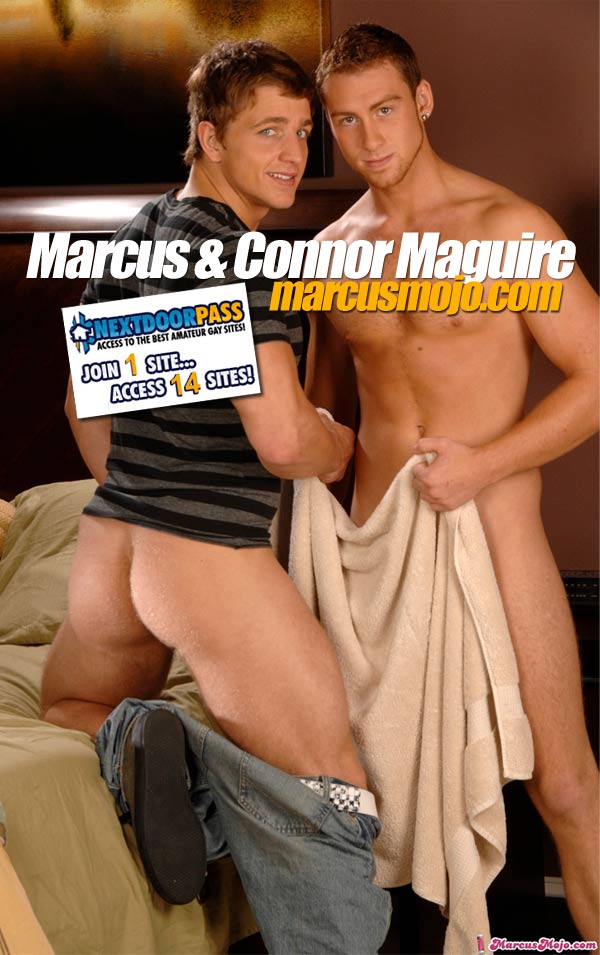 So tonight is the big party the Marcus Mojo has been waiting for: 'An Evening of Sin'. Nothing is going to keep him from being there. That is, something comes up. It seems his ride to the party, Connor Maguire, has a pretty big problem rising. A problem that is too hard to solve on his own. So not being a man who gets what he wants, Marcus comes up with a solution, and the two of them come to the conclusion that two heads are definitely better than one.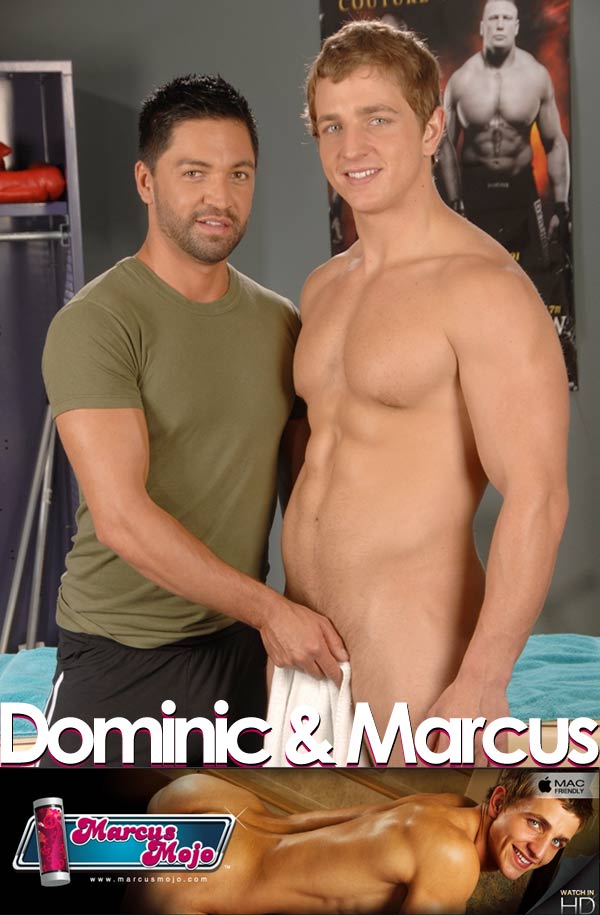 Marcus Mojo has got himself a problem. Damn Shake Weight. It seems that he was working out with this little gadget and managed to really fuck his shoulders up. Luckily for him, the gym has recently added an in house masseuse, Dominic Pacifico. Dominic is great at what he does, and before too long, he's got all the kinks worked out of Marcus' system. Of course, in the meantime, he has also managed to work up quite a healthy boner. But no matter, one good turn deserves another, so Marcus immediately helps himself. In no time, both of them are feeling much better!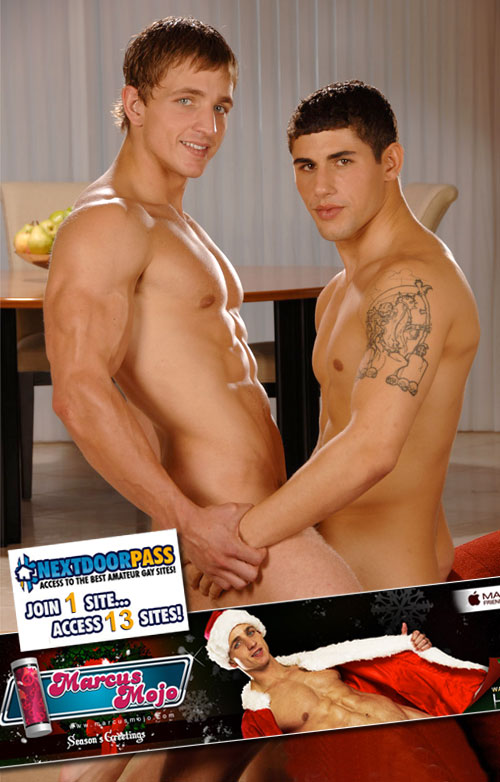 Looks like Marcus Mojo might be in some trouble with his friend Jimmy Clay. Marcus thought what Jimmy doesn't know won't hurt him but things did not come out that way.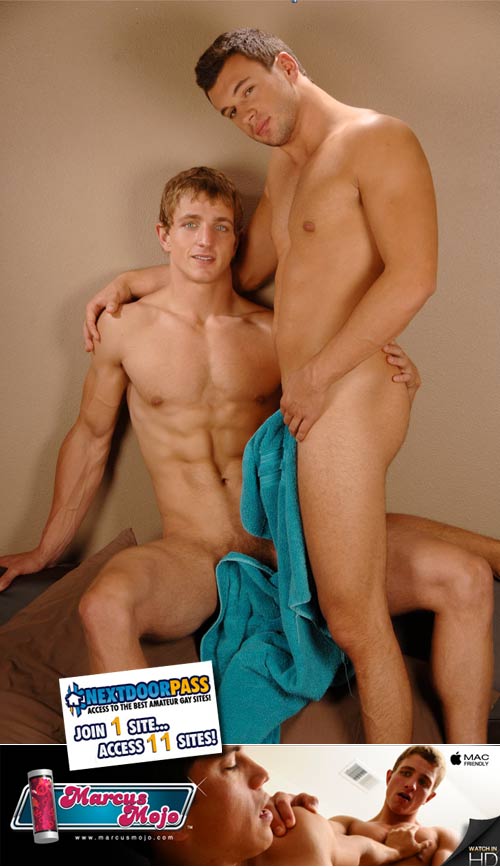 Marcus Mojo is at it again! He loves sending naughty texts and pictures to his friends. Today he's hanging out with Oliver Saint. The guys are planning on tearing up the clubs later, but first they're doing some phone flirting. When Marcus sends a girl friend of his a picture of his cock, Oliver wants Marcus to send a pic of his cock too!