Straight Rent Boys
It's time for Vince to work his magic; Kayo is going to be blown, for the first time, ever. According to Kayo he doesn't, "get turned on easily;" can someone please let Kayo know he's about to get the "wet vac special?"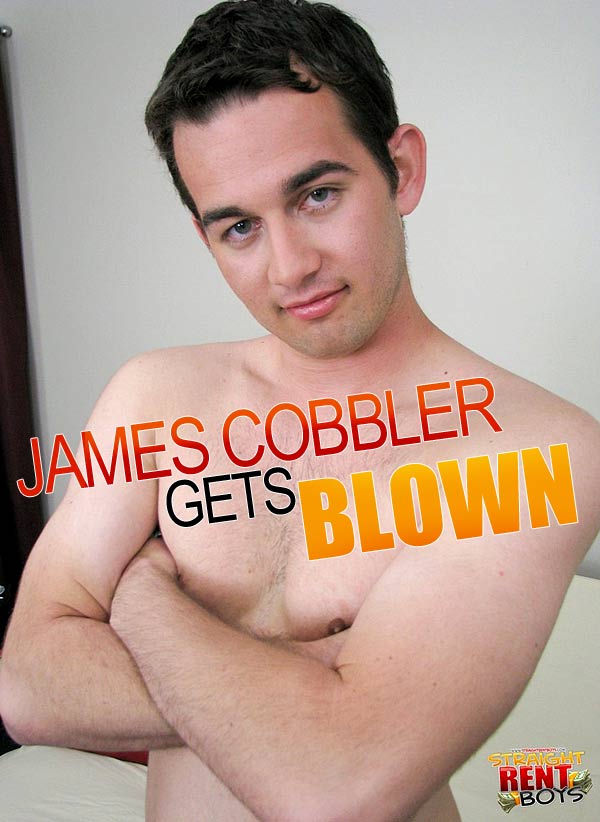 Being 18, 5'10", 170lbs., and cut, James has an average body type and comfortable enough in front of the camera that he will take directions. I'm going to go slow again with this straight boy so that he doesn't freak out. "You know, I'm young so," is his response to being able to cum today. The other model comes in and hopefully this fluffer can work some magic…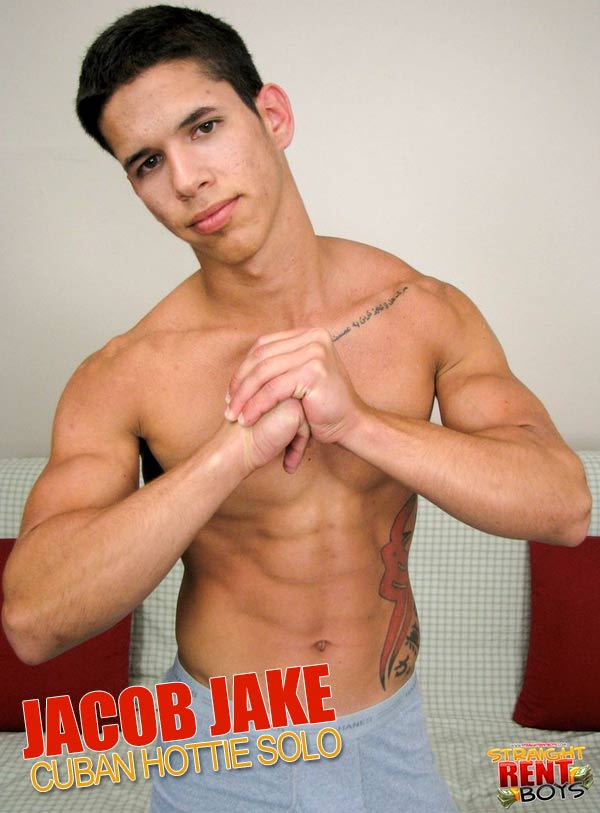 Today I do have a Cuban hottie on the futon, named Jacob. He is what many of us would like to look like at, well, at any age, he is: 18 years old, 5'8," 150lbs. has a few tattoos and a very fit, tight body. He actually came to me about a month ago looking for work; I told him we do "gay porn" here…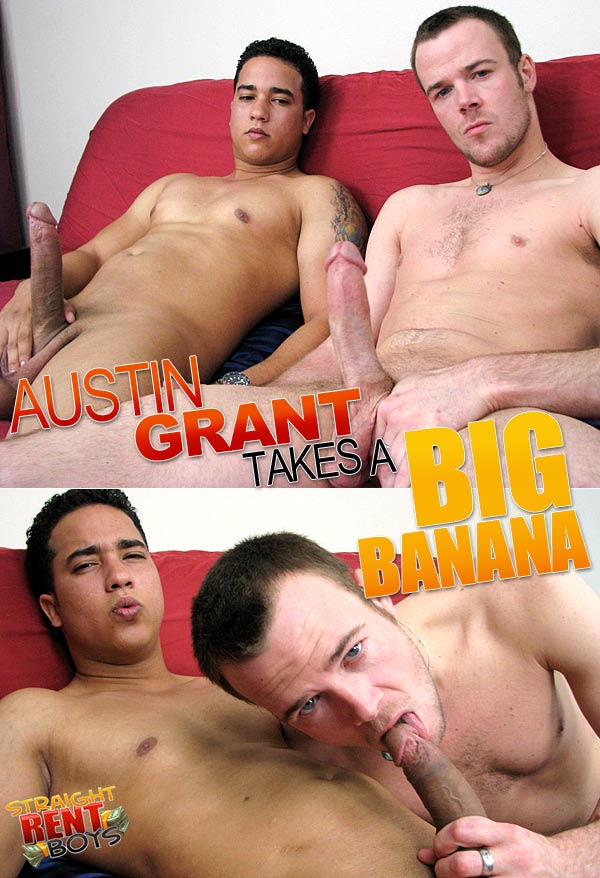 Today we have 2 new faces to StraightRentBoys, although you may recognize one of them (Austin Grant) from another site I used to film. Today I brought in Benjamin, a hung muscular stud from the Dominican Republic. Did I mention he's straight?
Watch Austin Grant & Benjamin (Austin Takes A Big Banana) at StraightRentBoys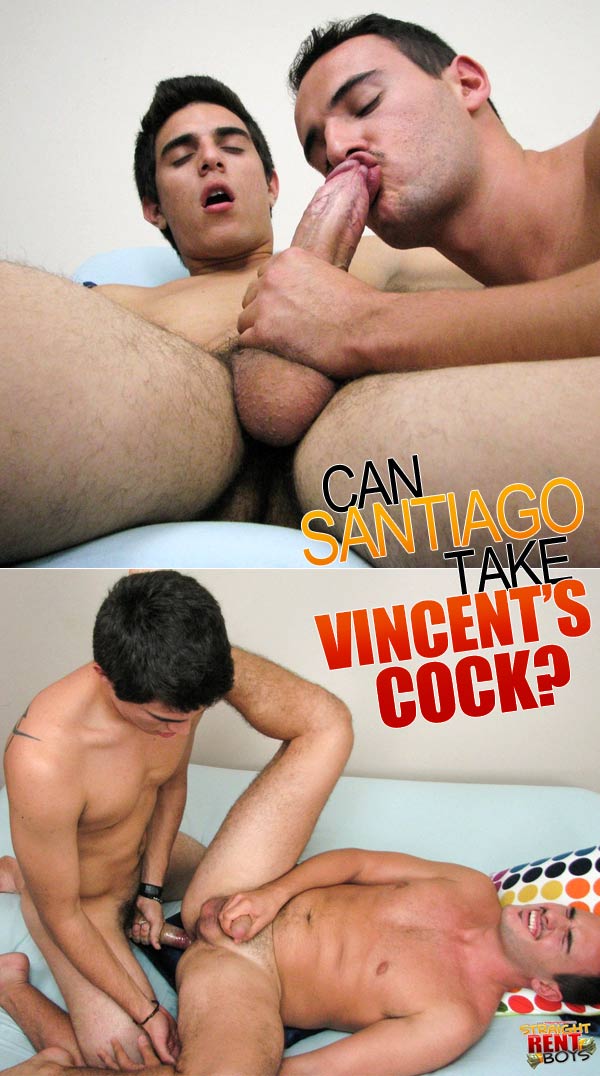 To help them 'welcome' in the New Year, I knew exactly what I had in mind for Santiago and Vincent. It was time to take these 2 hot, straight Latino best friends to the next level and get them to go anal for the first time…
Watch Santiago & Vincent (Taking Vincent's Cock) at StraightRentBoys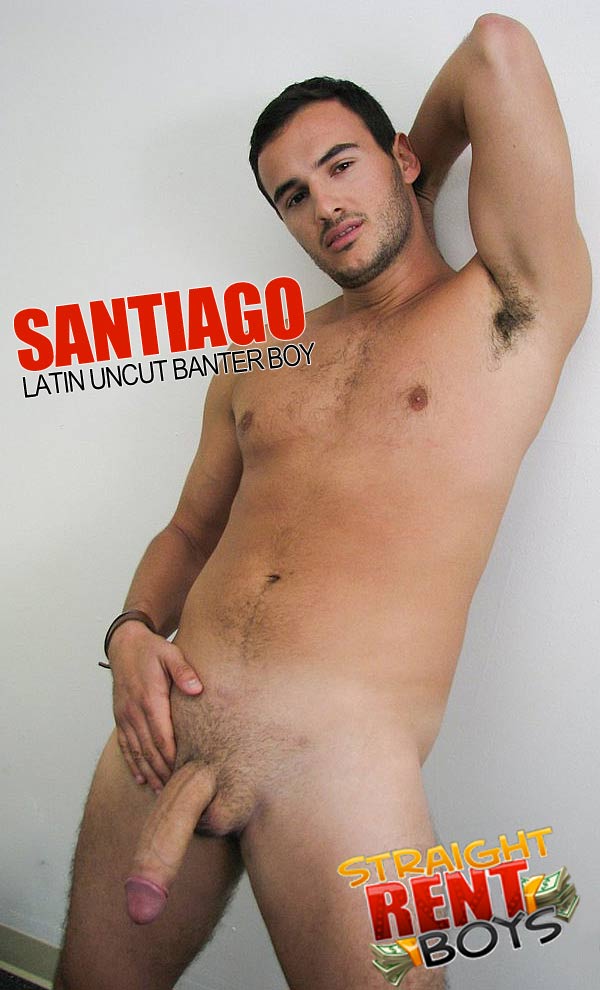 At 23 years old, 6 feet tall and 180 pounds, Santiago is perfectly cut out for the football team and we find out he is indeed a fraternity jock (who now needs some money to pay off the student loan). It's obvious guy this is not inhibited as all, as he proudly shows us his uncut cock and demonstrates how he loves women to lick inside the skin and around his sensitive head…all the while his big cock remaining hard as rock and oozing with pre-cum…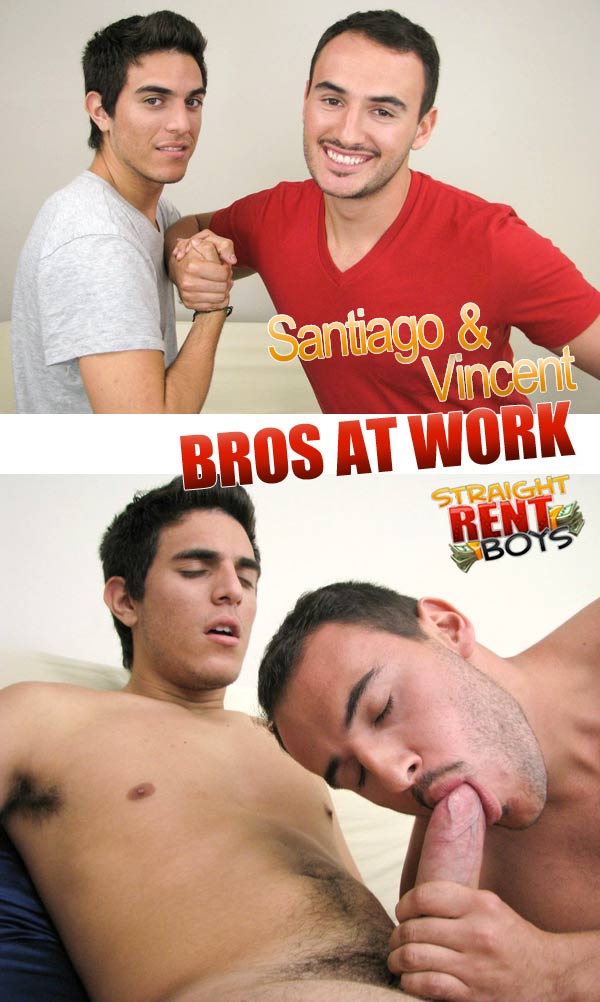 Santiago is back this week and he brought his childhood friend Vincent, who is helping his buddy get into gay porn and escorting to pay the rent. Little did they know when they came into my studio what I had planned for them…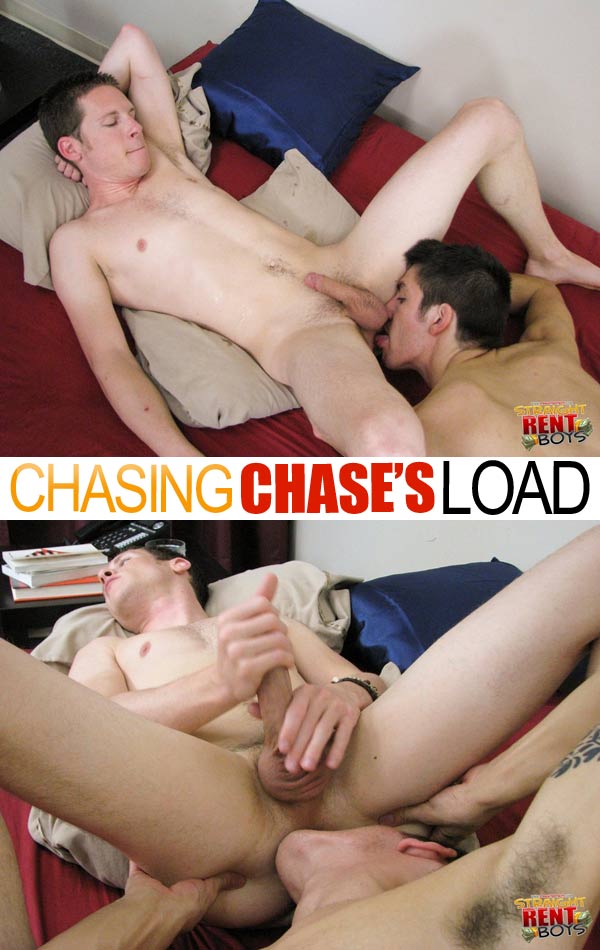 Watch AJ & Chase at StraightRentBoys
After just spreading his seed all over Chase's body, I had just one request for our lovable vegetarian A.J; to lick Chase's body clean. Hey, I figured the guy needs some protein in his diet. A.J. obediently lapped up every drop of his own sperm, leaving Chase's body shiny and clean. Fortunately, A.J. does eat sugar, and didn't mind eating his own sweet jizz. 

However, there was still one more stiff proposition standing in the way of these boys' getting paid…Chase's cock…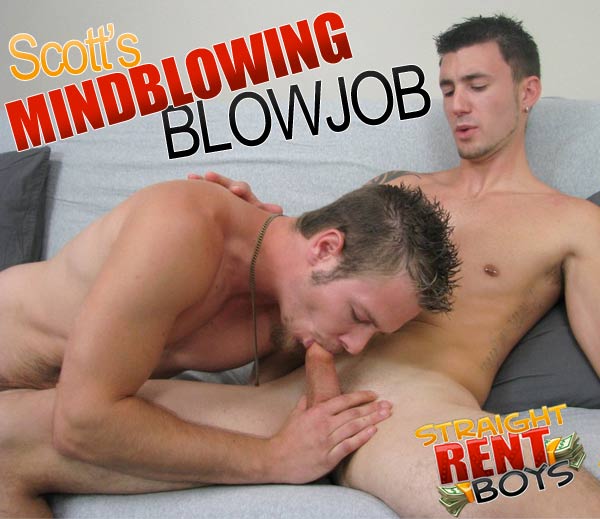 After watching Scott suck his first cock (Nick's) the last time, it was Nick's turn to do the 'duty.' I started off getting them horny talking a bit about the almighty vagina these boys love so much, and that was enough to get Nick to go down on that cock.

 Scott is a beautiful hunk of manmeat and you will enjoy watching as Nick does an excellent job of cocksucking (possibly the best I've ever seen for a straight guy). I guess all those $50.00 blow jobs in the bushes have paid off for him, as he sent Scott right into heaven.