The Visconti Triplets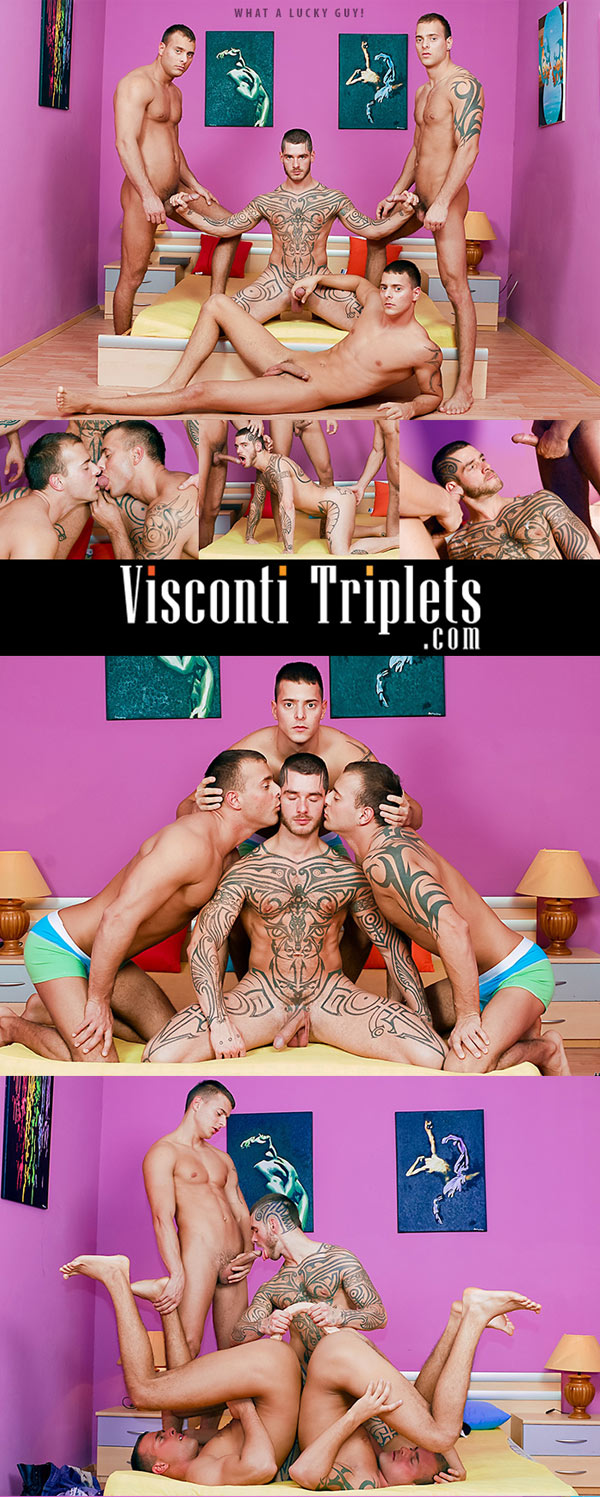 The Visconti Triplets are at it again, this time with the handsome, tattooed, and three times lucky Logan McCree. The German hottie plays with Jimmy, Jason, and Joey… eating and riding their dicks and giving Jimmy and Jason the double-dildo treatment! Enjoy!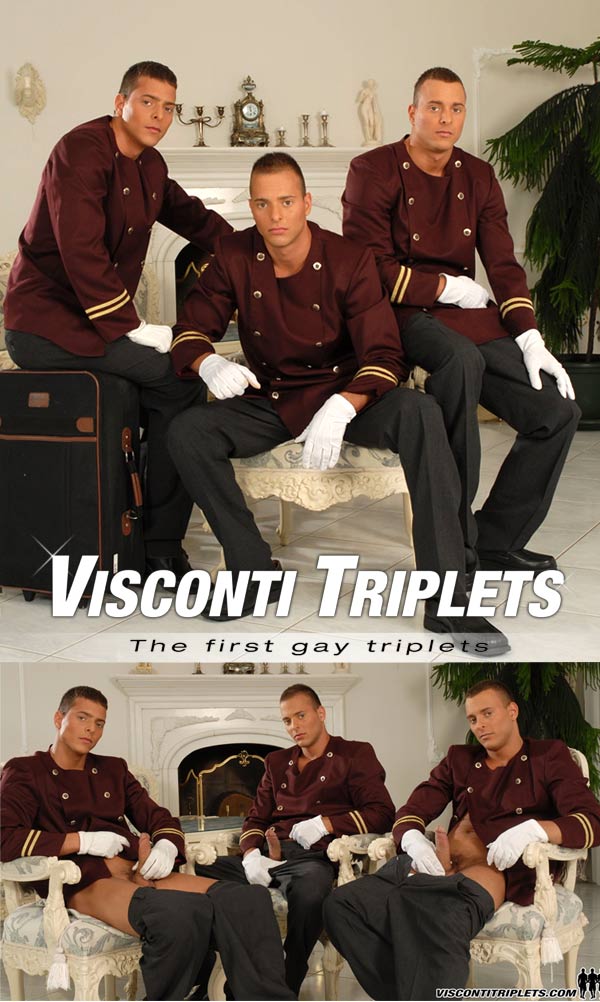 The Visconti Triplets are bellboys, and they offer service with a smile. Right now, though, they're on their smoke break. A guest approaches and asks if he can bum a cigarette. He gets more than he bargained for when they take him back to an empty suite for a little fun. Jimmy, Jason, and Joey all take turns stroking and sucking their new friend, and he's more than happy to give back.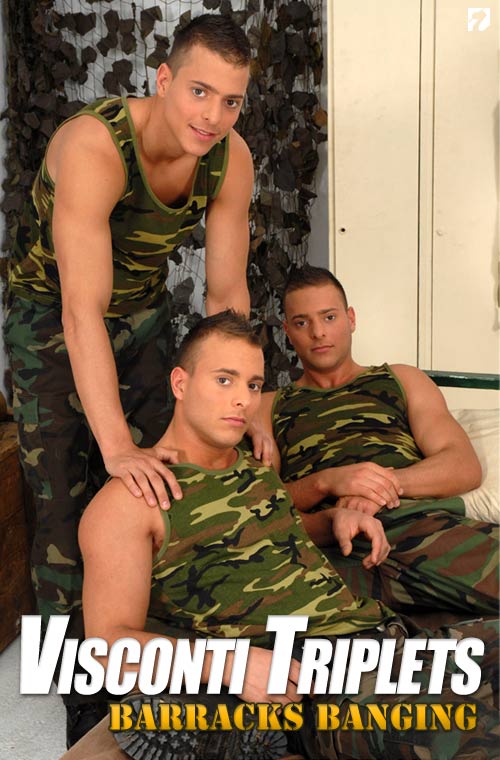 The Triplets are just hanging out in their barracks hoping to get some rest. It turns out, the only fatigue they have were the pants that they were wearing and in those pants were gorging hunk of meat waiting for some nasty action.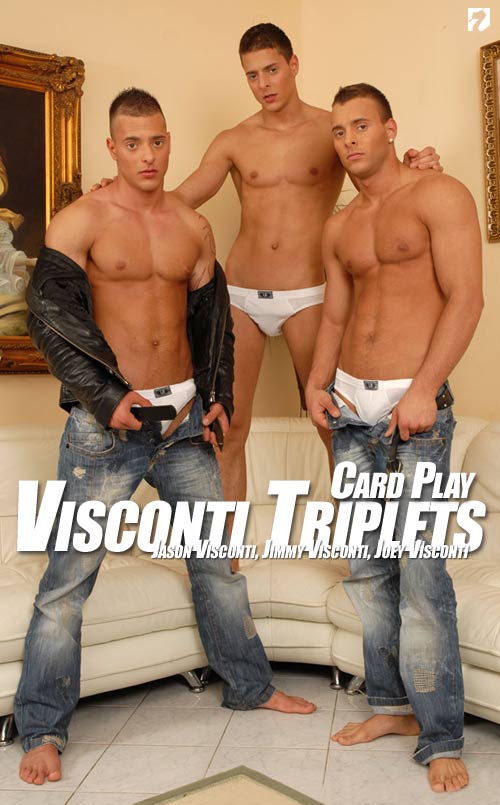 They play a game of chances as a form of seduction and foreplay. Hitting every sexual nerve of a gambling orgy and fulfilling the lustful desires their cocks could take.