Articles Featuring:
4-way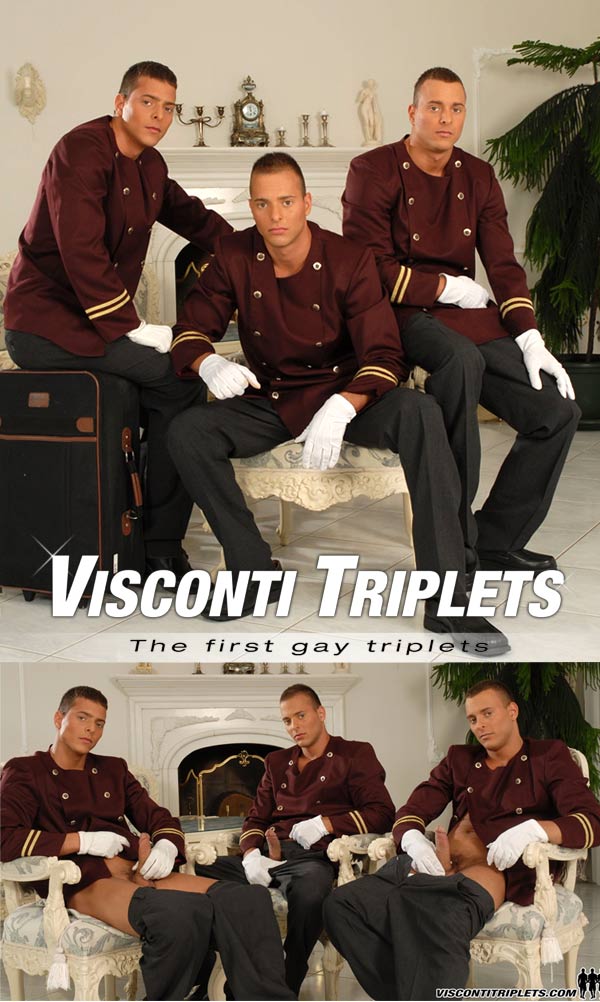 The Visconti Triplets are bellboys, and they offer service with a smile. Right now, though, they're on their smoke break. A guest approaches and asks if he can bum a cigarette. He gets more than he bargained for when they take him back to an empty suite for a little fun. Jimmy, Jason, and Joey all take turns stroking and sucking their new friend, and he's more than happy to give back.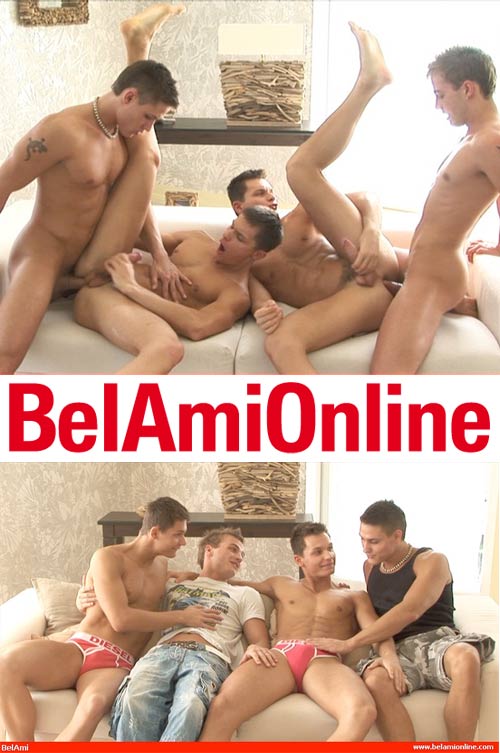 Milo and Elijah are back again and this time paired up with Hungarian favorites Florian and Vadim for a hot and sensual 4way. The twins are the bottoms in this scene, unlike last time when we saw them both topping Jean-Daniel.
Watch Vadim Farrell, Florian Nemec & The Peters Twins at BelAmiOnline.com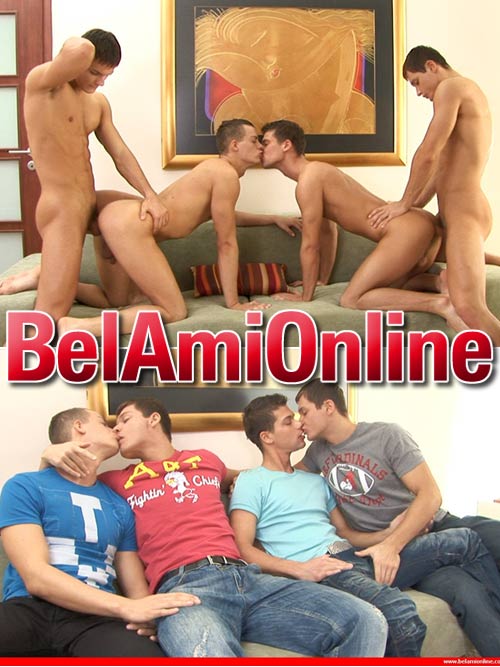 This is a recent scene shot between our twins, Milo and Elijah, and 2 of our hottest young guys from the Budapest studio, Eric and Julien.
Watch Julien Hussey, Erik Bouna & Elijah & Milo Peters' 4-way at BelAmiOnline.com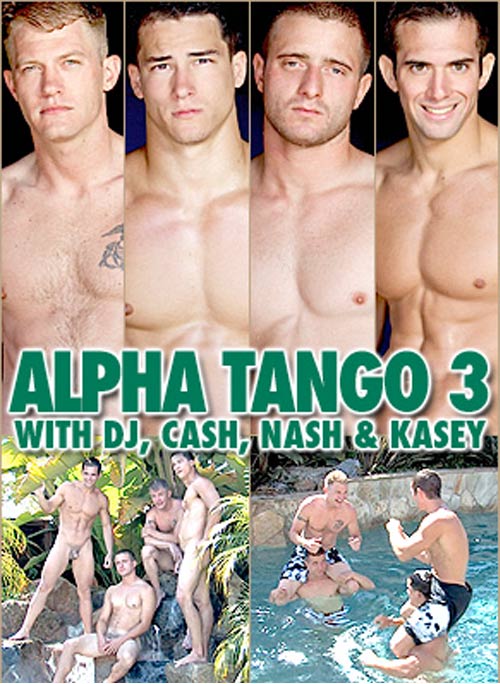 Alpha Tango 3 brings Cash back for his second time bottoming. And this time around he does it BIG as he takes on not only Kasey's cock, but DJ's fat 9-incher as well. This scene will leave you dripping as our man Cash bends over and takes two powerful fuckings and shows us how fast one can learn to like a nice dick in their ass. He's come a long way for sure.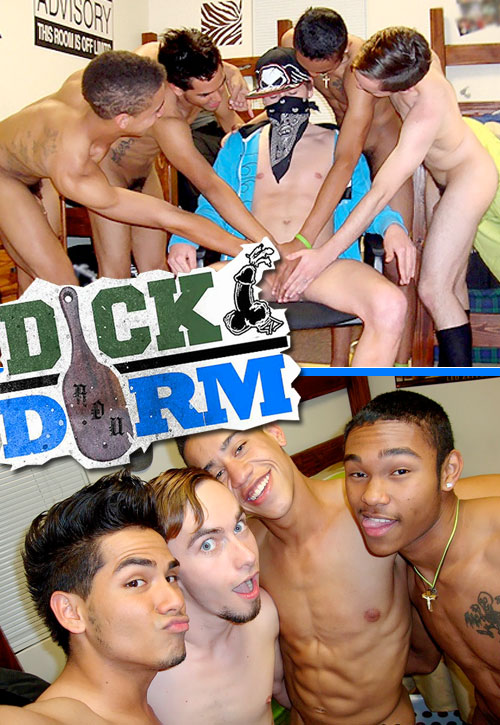 This latest and greatest submission comes from a couple of kids that they actually went out and ask people around if they wanted to be on a video and win money. Pretty ballsy if you ask me. At first I thought that no one in their right mind would say yes, but Lord be Hold, some one actually does. The guy was up for anything only if he can cover his face up, so what the hell…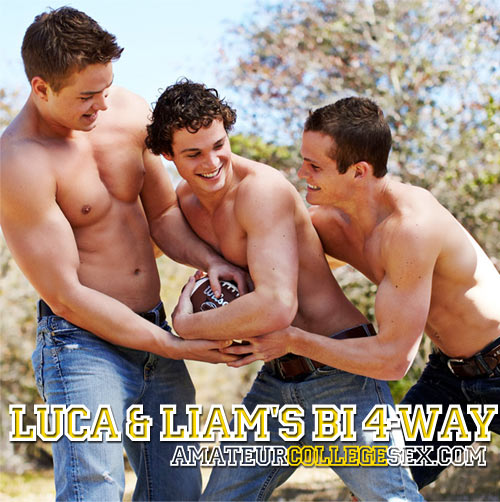 When Luca and Liam first came out to shoot with us, I sat them down together and started to chat with them about what kinds of scenes they might be up for filming, and what kind of action they might each be up for getting in to. From the get go, I told them they could each have quite a lot of fun here at CF! The fact that they're identical twins made for all kinds of interesting scenarios and scene types that we could film them in, and fortunately enough they each seemed throughly willing to give a whole lot of stuff a shot!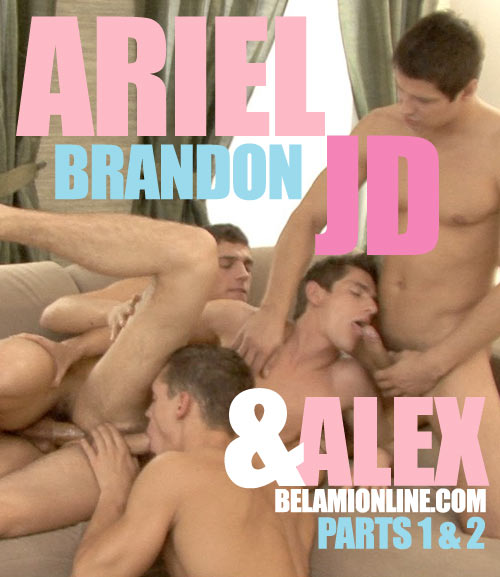 This is the first part of a special 2 part scene this week where we have JD celebrating the completion of his film. In an almost inter-generational mix up we have fellow youngster Ariel Vanean and 2 of our more experienced guys, Brandon and Alex to complete the mix.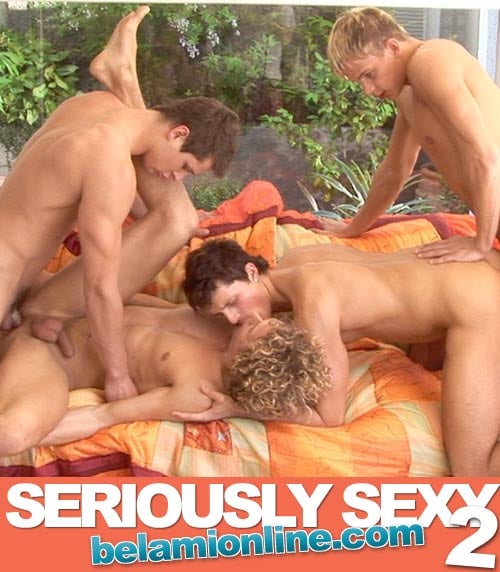 This week we have a four-way sex special from the upcoming Seriously Sexy 2, featuring Jacques, Troy, Luke and Brandon. Jacque and Troy have the privileged of bottoming for our other 2 studs here in the continuing story of Brandon and Josh.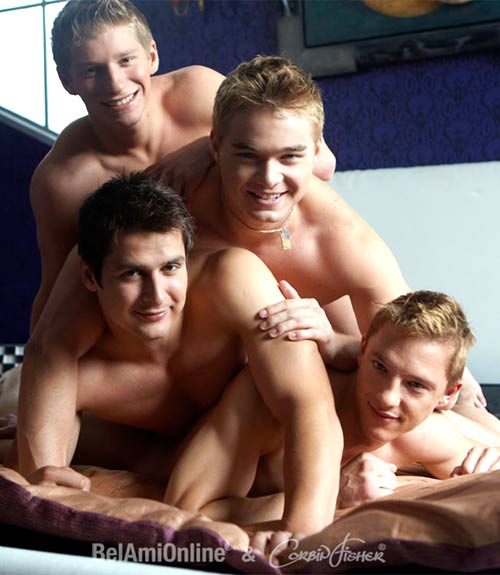 We have quite the special update for you today! Shot in Europe as part of our collaboration with Bel Ami, two of CF's most popular studs, Connor and Josh, get in to a hot 4-way with Bel Ami's Brandon and Sascha! Tons of muscle, hard flesh, and big dicks get intertwined and mixed together in what was definitely one of the most intense and action-packed videos we shot while there!