Articles Featuring:
Cum Laude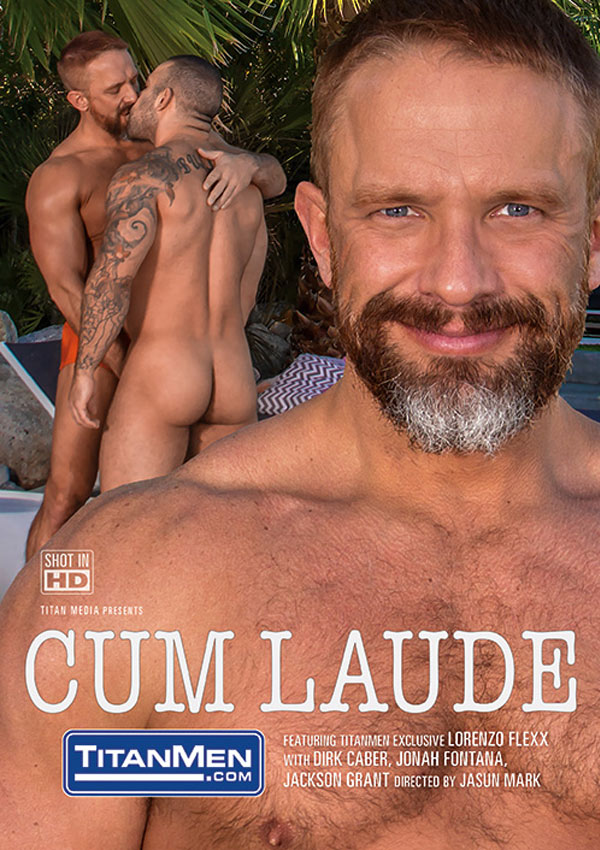 A lounging Lorenzo catches the professor's attention from across the pool, eliciting a smile from Dirk. Lorenzo rubs oil on his own huge pecs, asking "Can you get my back?" Dirk obliges, the growing bulge in his swimsuit grazing Lorenzo's ass. Dirk helps himself, rubbing, fingering and tonguing Lorenzo's hairy hole before turning him over—feasting on his chest and cock. Lorenzo then makes Dirk's dick disappear, the professor moaning as his knob gets slobbered. Lorenzo's ass shakes as he gets slammed from behind, the bottom then sitting on Dirk before getting on his back—unleashing his load and then yelling "I want your cum!" before he gets a messy facial.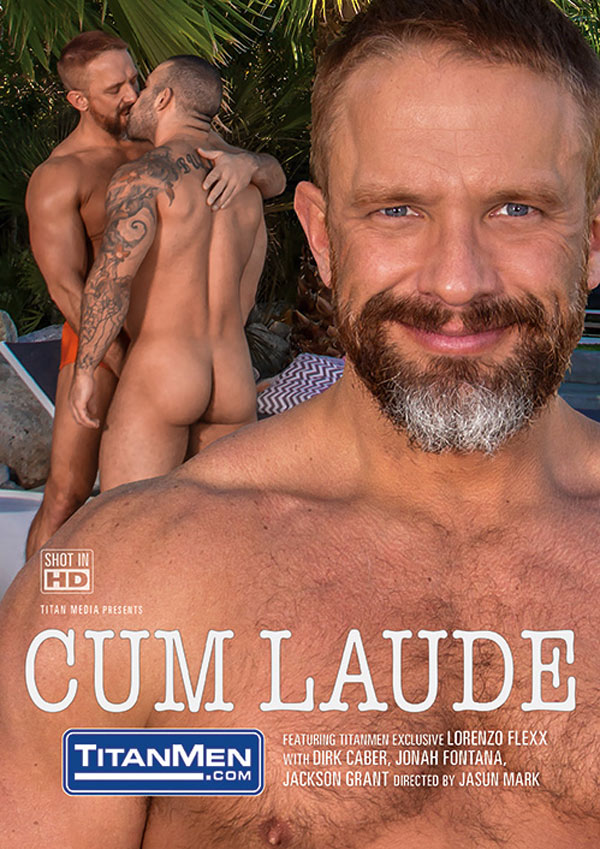 Anxious to get inside Jackson Grant's shorts, Jonah Fontana grabs his own groin while chatting about their steamy encounters. Jackson strokes his big meat between his hairy legs, moaning "Choke on it! Spit on that dick!" as Jonah dives down on it, gasping for breath.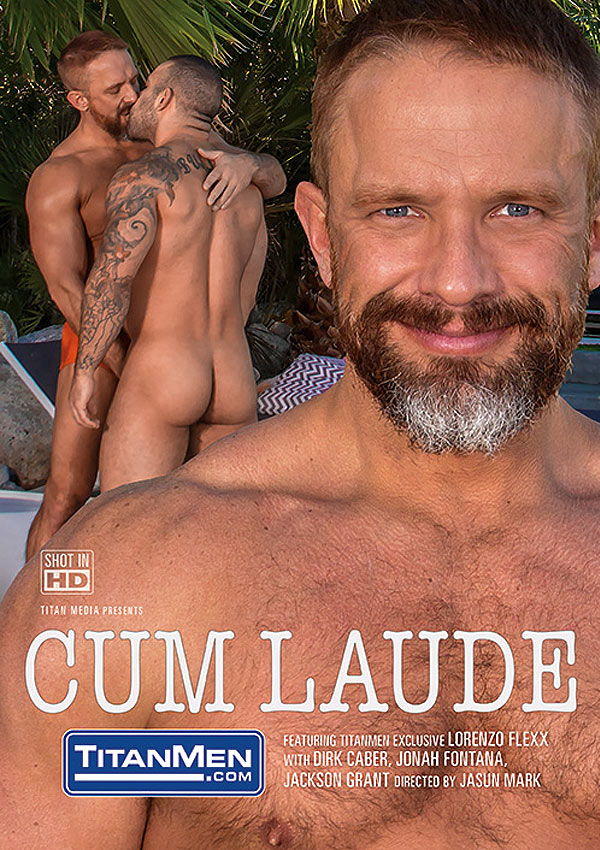 Voyeurs Lorenzo Flexx and Jonah Fontana grow huge wood. Jonah guides Lorenzo down to his big dick, slapping it on his face and spitting into his mouth. Jonah pulls him up, staring into Lorenzoís eyes as their noses touch, kissing him as they passionately embrace. Jonah fucks his face, then sucks Lorenzoís thick slab while fingering his hairy hole. Jonah munches him, stroking the sub's boner before pounding him from behind ('Gimmie that dick!'). The tattooed bottom sits on Jonah ('There you go! Ride that fucking dick!'), then gets on his back for more before shooting a thick load. 'Open that mouth!' demands the top, who blasts a rocket onto Lorenzo's face.