Articles Featuring:
River Elliott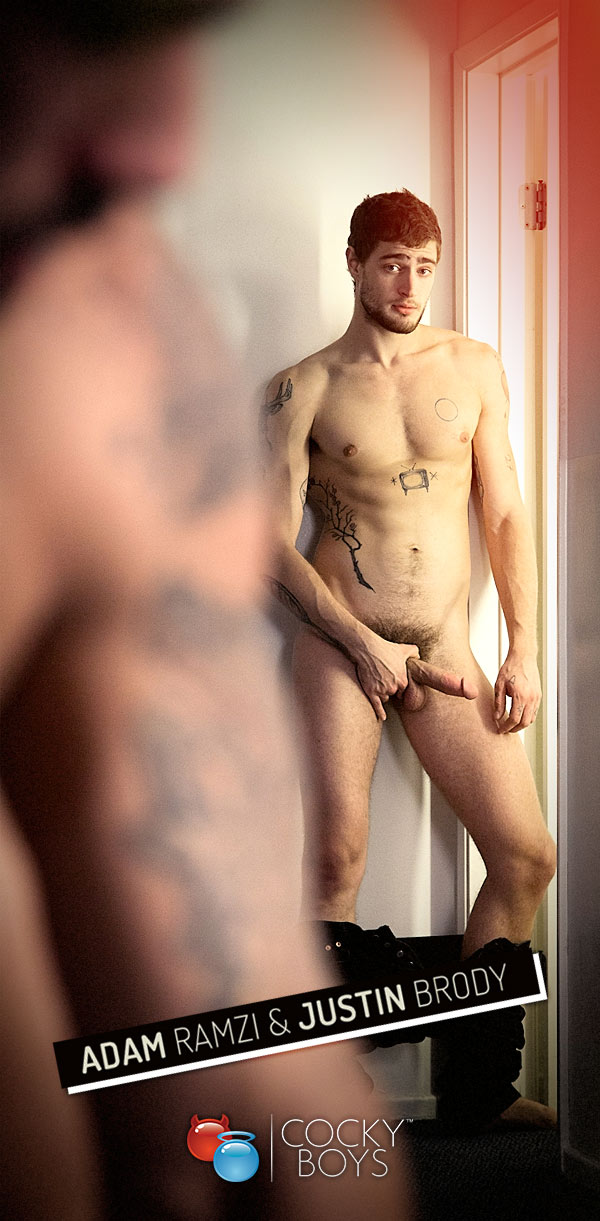 Justin Brody (formerly River Elliott) knows what he wants and he's not afraid to take it when he sees it. He recalls a time when he was traveling with his parents and as soon as they were asleep he hooked up with a guy on Grindr who was staying in the same hotel!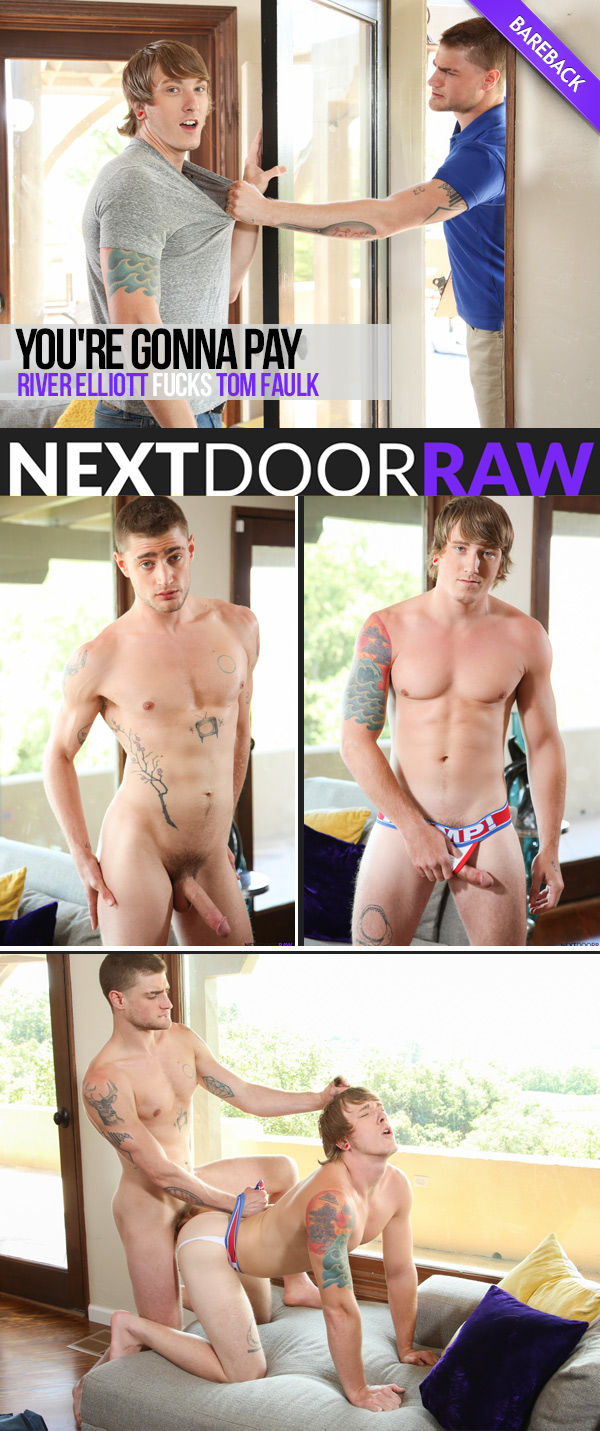 River Elliott thought he and Tom Faulk had a deal, but things aren't quite working out. Here to collect his money while Tom tries to back out, River's determined to make good on the debt one way or another. So when Tom tells River to go fuck himself, River laughs.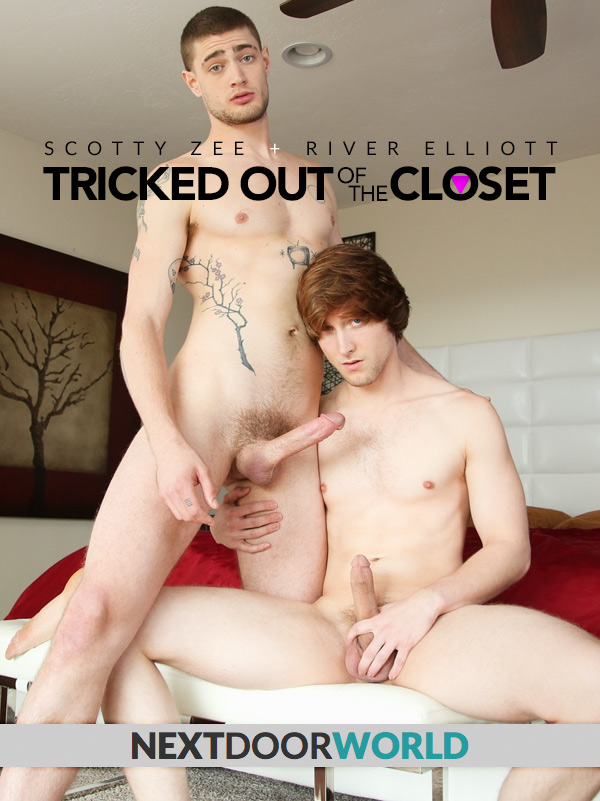 As Scotty Zee texts with a friend, he hears some curious news about his best friend, River. Word around the rumor mill is that River is secretly gay, which confuses Scotty, since River knows he's gay, so it seems like at some point River would have mentioned it. Still, Scotty's friend persists, and Scotty can't help but wonder if she is right, so he sets a little trap for his friend, leaving the door unlocked and heading to his bedroom to take a nap.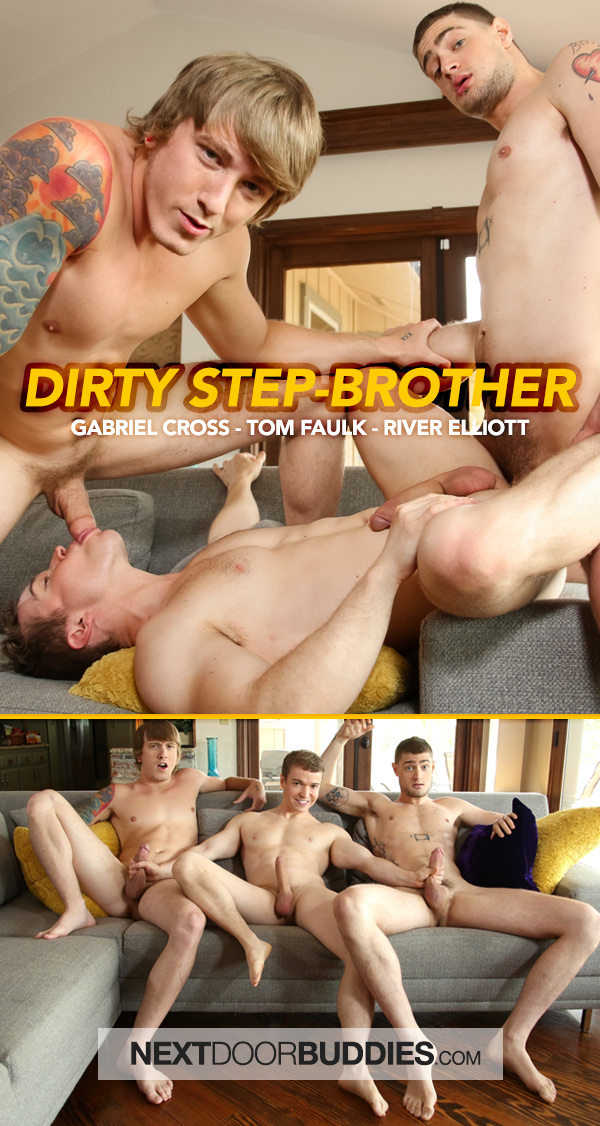 As best buds Tom Faulk and River Elliott sit on the couch sharing in a little boredom induced mutal masturbation session, they don't hear Tom's step-brother Gabriel come into the room. Gabriel doesn't care much for the porn on the screen, but the sight of a couple nice hard dicks in his living room definitely has his interest piqued…