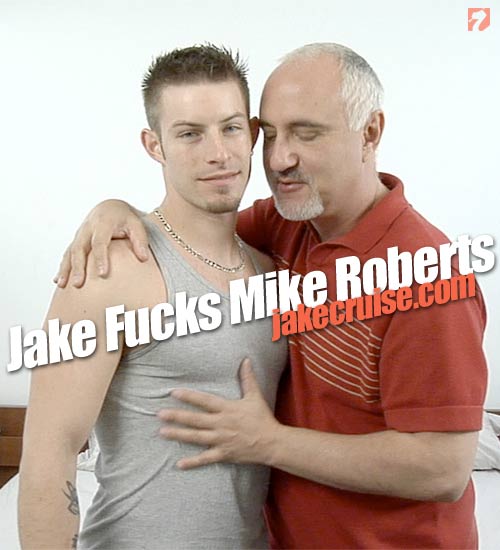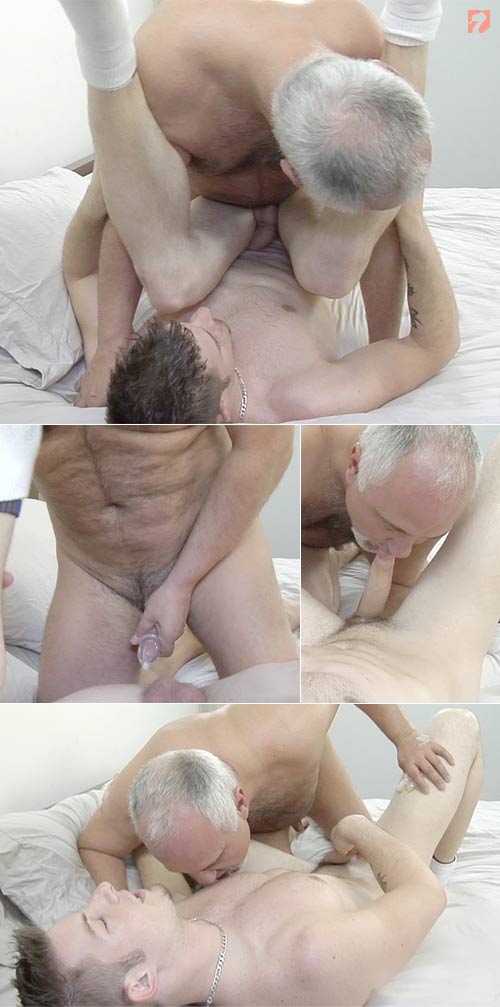 Watch Jake & Mike at JakeCruise.com
Jake wrote:
Mega porn star Mike Roberts gets fucked for the very first time, and I'm the lucky guy who gets to do the honors. Mike is one of the sexiest men ever with the chiseled body of a Roman god and a cock that Jupiter would envy. He is what dreams are made of. I could never have imagined that Mike would let me be the first to pop his cherry.

To get him used to having a cock up his ass, I first use a couple of toys. But Mike surprises me by getting so turned on that he has to get himself off. With the toy still inside his tight ass, Mike shoots his load into my mouth. Then, the main event arrives, and I find myself going where no man has gone before – deep inside Mike Roberts. His hole was tight and warm and I really wanted to pound him, but I also wanted him to enjoy his first time. We kissed as I fucked him and as I looked into his beautiful blue eyes I blew my load into the condom while still inside him. I guess Mike really did enjoy his first time because he shot a second load after I pulled out. I'm sure he can't wait for his second time.