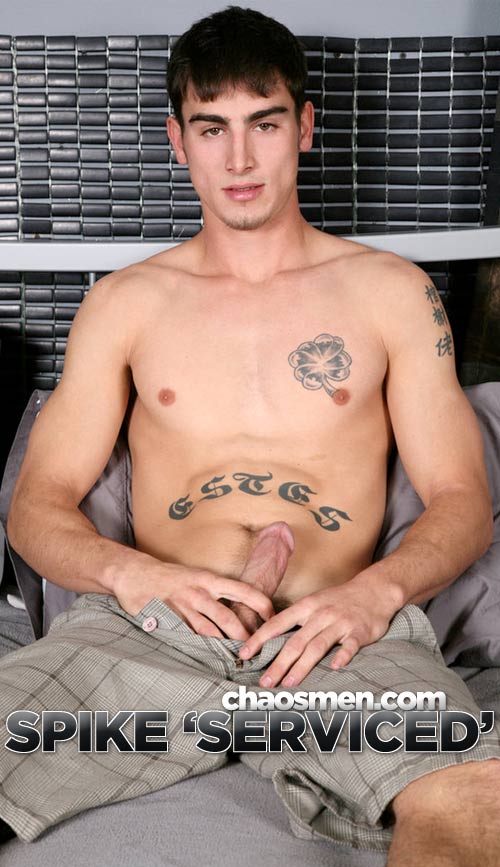 Chaosmen wrote:
Well well well. I was surprised when Spike called me up for blow job video.

Once again it was one of those "I wrecked my car and I need money NOW!" kind of things.

So no time to have one of the other guys do it. I was a bit worried about working with him again. He was pretty intense and quiet during his solo.

He did better this time out, and if you like the theme of the straight guy not being in disbelief that he is getting a blow job from a guy, then this one is right to your liking.

He's was fun to work with. An easy guy to make nut, though he was not happy about the ass eating. Straight boys!