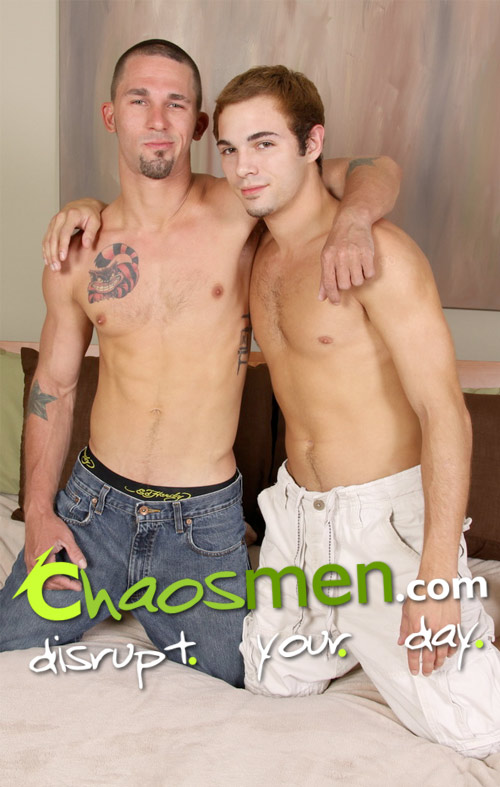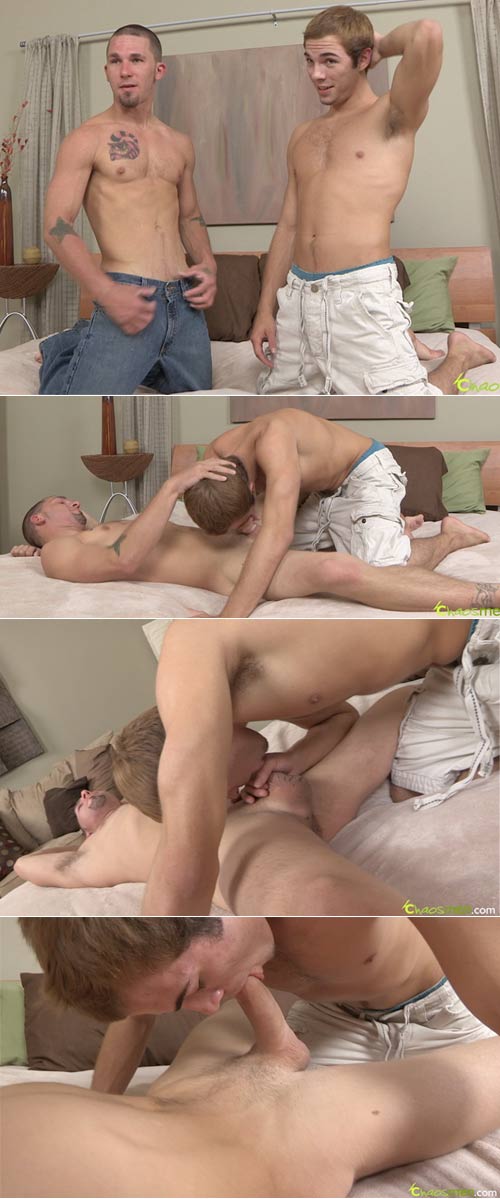 Watch Bralin & Dunham (Raw Flip-Flop) at ChaosMen.com
ChaosMen wrote:
I thought this video was gonna be a super easy one!. Not so much.

Bralin emailed me wanting to do a couple gigs, and I figured fans of Bralin might like to see him in the saddle again. Plus he is a versatile player, top or bottom, and I wanted to get some raw footage of him.

He'd been doing straight porn, so showed up with a few whiskers as pubes…grrrr..I didn't even think straight porn want their guys shaved anymore.

And Dunham was ready to get fucked and to fuck for the first time on film. I think much like his Serviced video, he was most happy laying on his back with a cock in his mouth, while he jerks off.

We actually had a lot of "down" time during this video, and Bralin was taking forever to nut. VERY unusual as he always pretty much cums on commands and then shoots 8 feet.

Bralin got it into his head that if I would just suck on him he would get close and do the creampie ending. I have to say, this does not happen often at all. Like maybe 5 times out of close to 800 videos. But he remembered his Edge video and I think I had fluffed him once before, and he had it in his mind that I would do the trick.

So there is a spoiler/outtake at the very end, that gives me an ego boost, but also shows how on VERY rare occasions we have to make the cumshots work. I never like doing the ending this way because there is an obvious disconnect between the pull-out and the cumshot, but sometimes even the pros get in amateur mode.

Overall though, I think it turns out to a rather nice flip-flop fuck film.