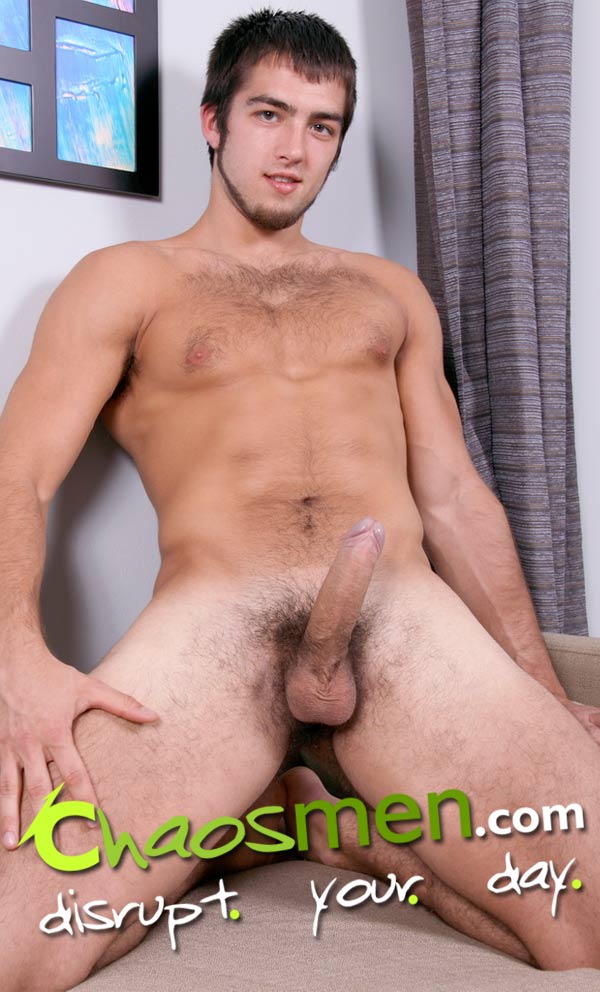 Watch Darius' Video Clip | Visit ChaosMen.com
ChaosMen wrote:
What a hot guy Darius is! All that natural body hair, great body, friendly smile, and nice uncut dick!

I really liked working with him. He has a great personality and is actually a tiny bit curious about guys, though he didn't want to watch gay porn.

So I think he just might have thought about it, never followed through, but figured it might not be awful to get paid for it.

Pretty sure he is down for Oral, but beyond that, I dunno. He seemed against it when he left.

Darius also likes to show-off, and whenever we get a TRUE exhibitionist, the show is always premium.

And Premium is precisely what Darius is!