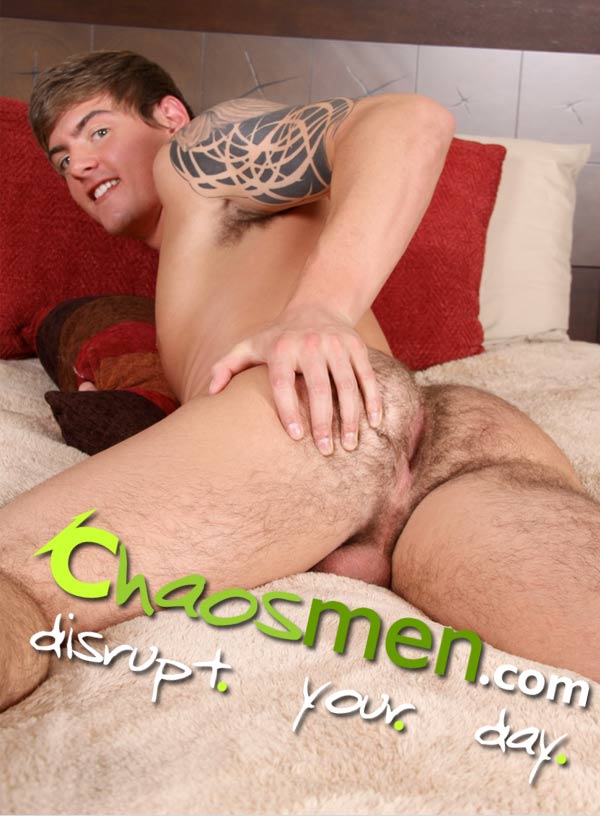 I was a bit surprised when Simon showed up. His submission photos made him look fairly short. When he showed up all muscley AND tall, I was a little confused. But there was no problem recognizing his green eyes and Bieber-esque hair cut! It is funny how one perceives height just by a few photos.
Simon is a very friendly guy who only came out to do a solo, though I think maybe he might consider doing more. He is straight, but I got a vibe from him that he might at the very least be curious. I think he wanted to scope out the studios first before committing to more. So nothing filmed as of yet, so I thought I would put his solo in with the Holiday Marathon.
He is very into fitness, and worked hard to get cut up for this shoot. He grew out his pubes for us, and I think in general was excited to be doing the photo and video shoot.
The dude has got back door action. All those squats in the gym has given him an awesome bootie.
Simon loves pussy and eating it is his favorite. He jacks of daily, usually in the bathroom, because as he says, "It is really a mess." Which is an understatement! The guy dumps a major load of jizz! It IS a mess!