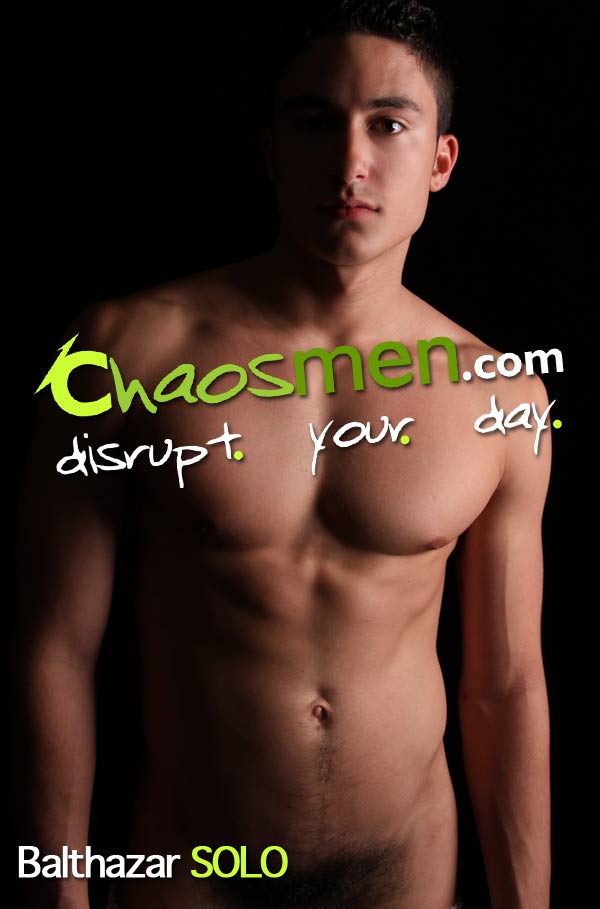 Watch Balthazar (Solo) at ChaosMen.com
Ok, so whacky name, but hopefully a memorable name for a memorable hot guy!
Balthazar is a natural in front of the camera. He actually moves around, changes his expression from photo to photo – definitely a camera-ready guy.
He is one of those guys that sent in his pics, and said he was straight, and I looked at his pictures and was like, "Ummm…really?" Then the minute I saw him at the airport and drove him to the studio, I was quickly doing an about face on that opinion. A couple words out of his mouth, and the dude is definitely straight.
As I said, he loved the camera, and the solo was super easy for him. He clearly loves to show-off for you, and plays to "you" like he is jerking just for you.
I would love to have Balthazar back for more, but I think since everyone thinks he is gay, he is not too keen on confusing people more about it, and seemed pretty set against doing "more."
He seemed to have a fine time, but my gut tells me he is likely only down for doing solos for studios for now. But then again, I am sometimes surprised.
Balthazar is one smoldering hot dude, so enjoy the photos and the video!