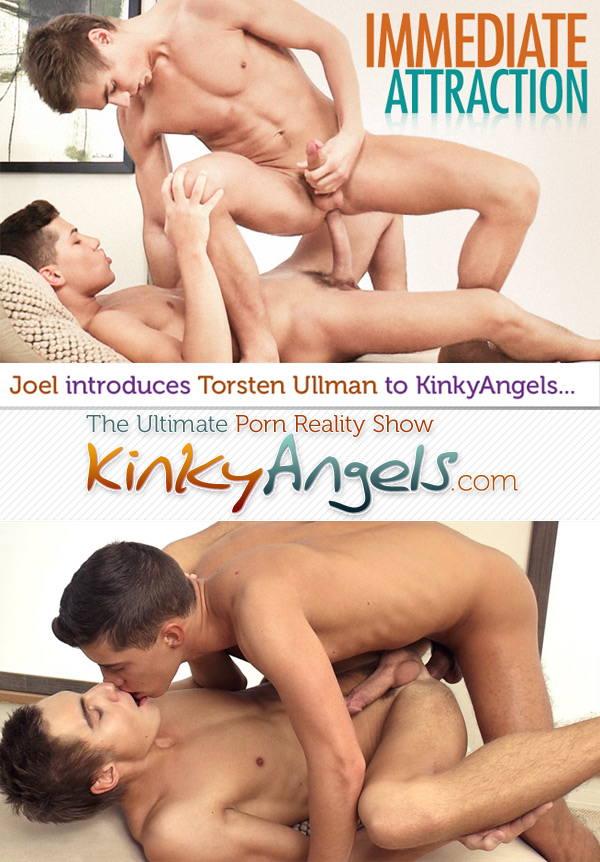 It was difficult deciding which early Torsten Ullman scene would serve as his Kinky Angels's introduction. Ultimately we decided upon this scene with Joel Birkin.
Immediate Attraction are the two words that best sum up their relationship. They instantly took a liking to each other and we think it shows through here. Since this scene, Torsten's physique has changed quite a bit. He is now leaner and more athletic. You will notice the difference between this scene and his more recent scenes.
Be sure to check out Joel Birkin's scene fucking fellow big-dicked european porn star Jack Harrer.
Watch Joel Birkin and Torsten Ullman in Immediate Attraction at KinkyAngels