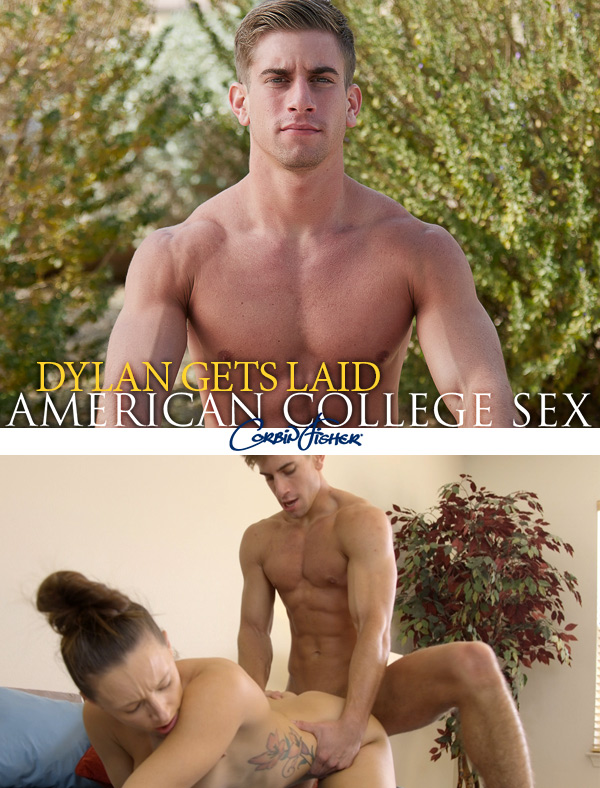 Watch Dylan at AmericanCollegeSex
I could watch Dylan fuck all day long, and I'm sure I'm not the only one that feels that way! He's hot, ripped, has a great dick, and is wonderfully expressive when he's having sex – you know he feels good, you know he's making his partner feel good, and you end up getting caught up in his enthusiasm and energy.
We've already seen Dylan in action with some fellow CF studs and here at Coeds, and people have been asking for more, more, more! So, here you go – more of this young college stud pounding away, putting that hot dick to work, and treating us to the sight of him going at it!