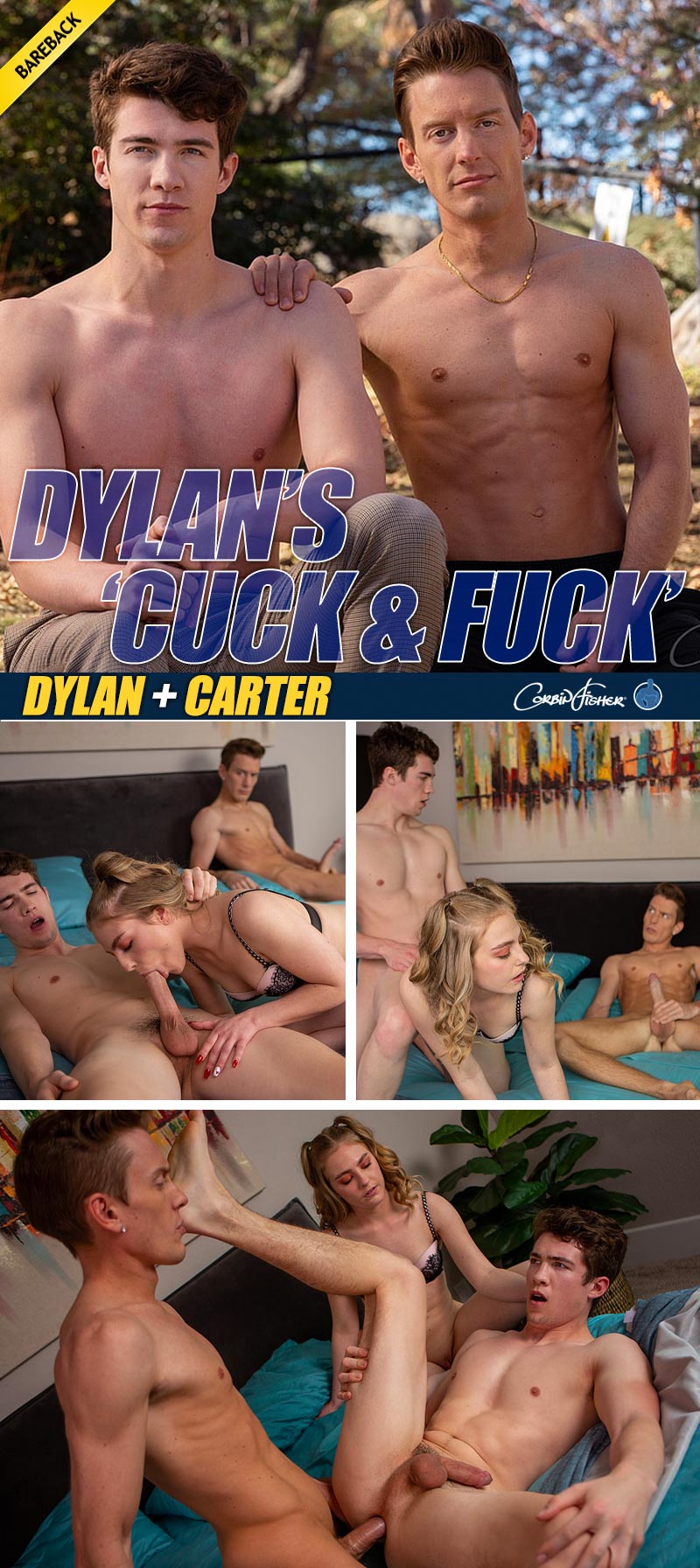 CARTER Gets 'Cucked' by DYLAN in "Dylan's Cuck & Fuck" at Corbin Fisher's American College Sex:
I think the usual recipe for a cucking episode is having the guy getting cucked (the one doing the watching, getting teased, and forced to see all the action up close); eventually get brought into the action to service and get fucked. Given Carter's (aka Kevin Daley) big, thick dick and just how much Dylan loves to be on the receiving end of a deep drilling (not to mention how immensely hot he looks while getting fucked), we had to switch things up here, though!
Dylan makes the most of the early part of the action here. He's stiff as a board from the get-go and mercilessly teases Carter while he gets to play around on the bed with a lucky girl; Carter has to watch. A Corbin Fisher twist on cucking action is perfect here as Dylan really gets Carter so riled up. Carter is SO VERY desperate to get his own dick wet as well that by the time he's given a chance to join in. Carter is now on a mission to pound Dylan good and proper; perhaps what Dylan was after all along!
Watch Carter and Dylan at Corbin Fisher's American College Sex
Watch Carter and Dylan at Corbin Fisher's American College Sex