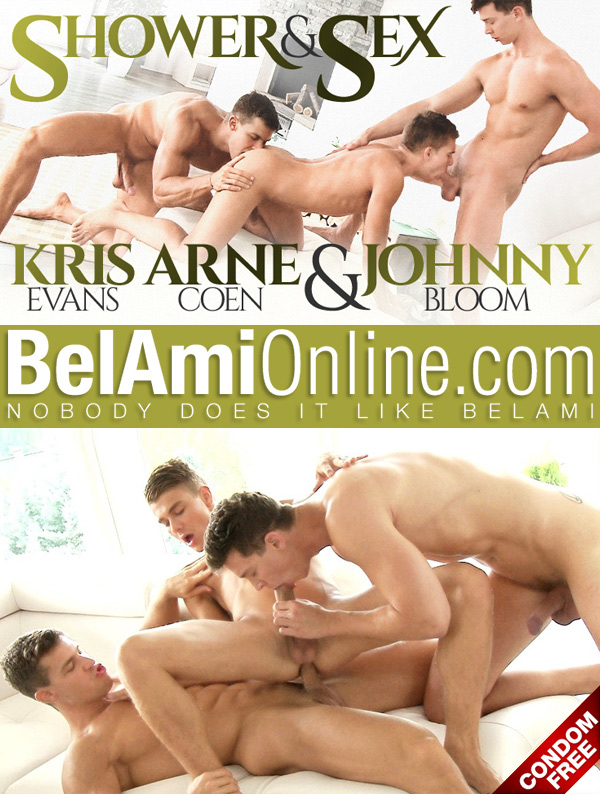 Watch Kris Evans, Johnny Bloom and Arne Coen at BelAmiOnline
It is a hard choice decided where to start singing the praises for this scene. Should it be with Kris Evans' shower, the seductive glances between Johnny Bloom and Kris or the hot action that follows when Arne Coen arrives, or even the cum spraying all over Luke's camera at the end?
In the end it really doesn't matter as we're sure that all but the most stubborn of you will be able to find something to love about this scene.
Watch Kris Evans, Johnny Bloom and Arne Coen at BelAmiOnline