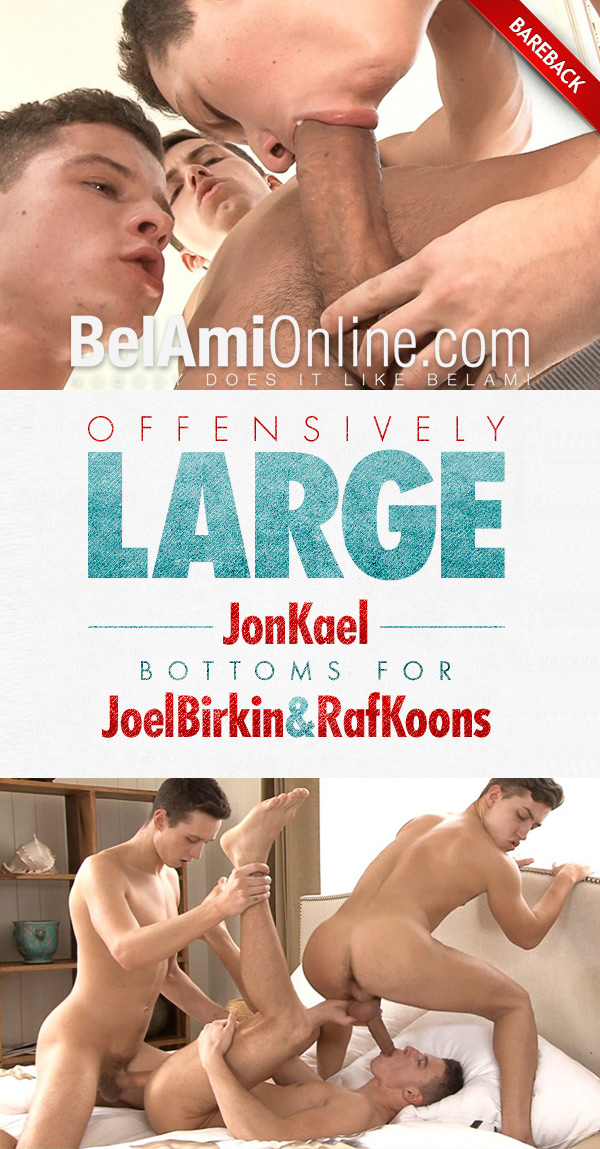 Watch Joel Birkin, Jon Kael and Raf Koons at BelAmiOnline
The monthly treat of our Offensively Large boys is here again for May. This time Joel Birkin is flying solo without Jack but joining him to make up the XXL ranks is newcomer Raf Koons.
Another newbie joins the ranks to see if he can handle some of our biggest boys, and this time it is Jon Kael. You met Jon for the first and only time in August last year during his casting video, and we hope you remember Raf from his photo session last month and also from a couple outings on KinkyAngels last year.