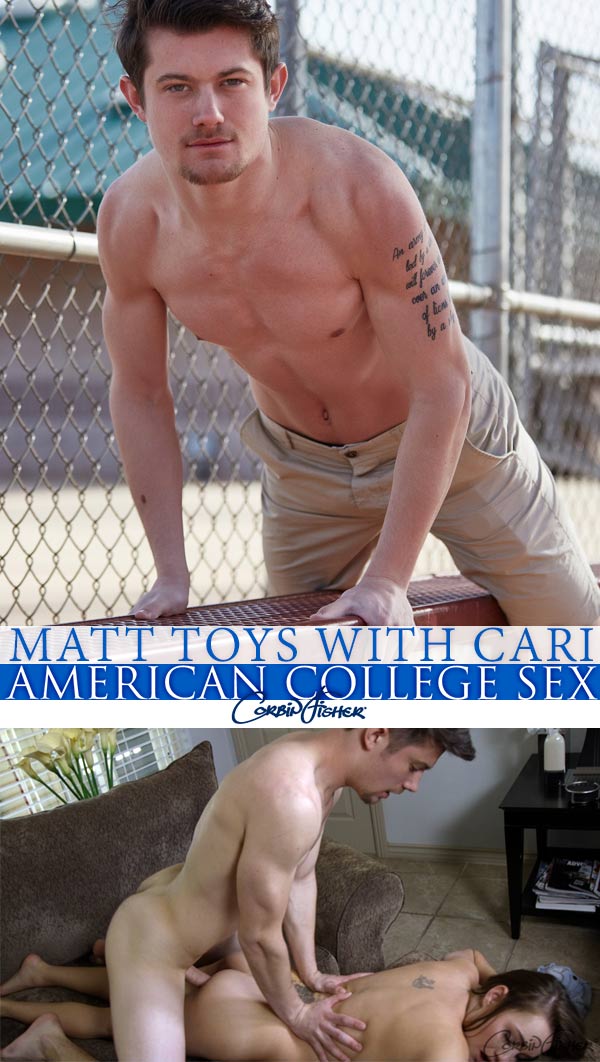 Matt (a.k.a. Mason Williams) has been having a blast with the CorbinFisher guys these last couple of months, but today he puts the whole of his stud skills to make a coed's fantasy come true!
He knows just what to do to make her submissive and open to anything and everything he tells her. . He has her use her toy while he fingers her. Then she's so horned up that she'll do anything the dark-haired stud tells her!
First he stuffs his big cock in her mouth hard and deep. Then he does the same to her pussy! She's already drenched at this point and loving how hard he pounds her and how badly he mistreats her!
When he tells her to ride him – she treats his dick like a pogo stick! Then he flips her over and tears into her from behind while she screams for more. Matt shoots his load all the way across her back to her face – and she hungrily licks it up for him!
Watch Matt and Cari at AmericanCollegeSex