Articles Featuring:
Mason Williams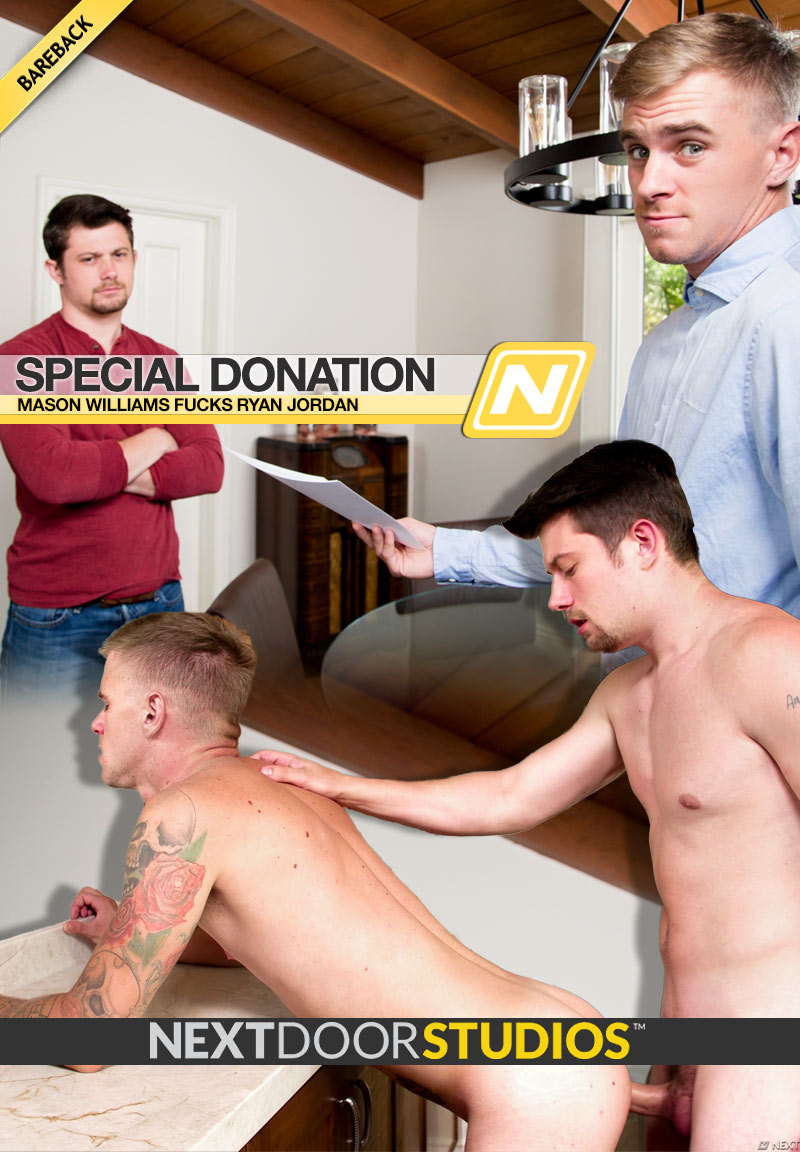 As Ryan Jordan goes door to door for the church, he happens upon Mason Williams' house. Mason isn't very religious, but that doesn't mean that he isn't willing to make a one time donation of a different sort.
Trevor Laster's asthma is kicking in and roomie Mason Williams is trying to calm him down. Rubbing his shoulders, Mason tells Trevor to just take it slowly and breathe as he runs his warm hands along Trevor's neck.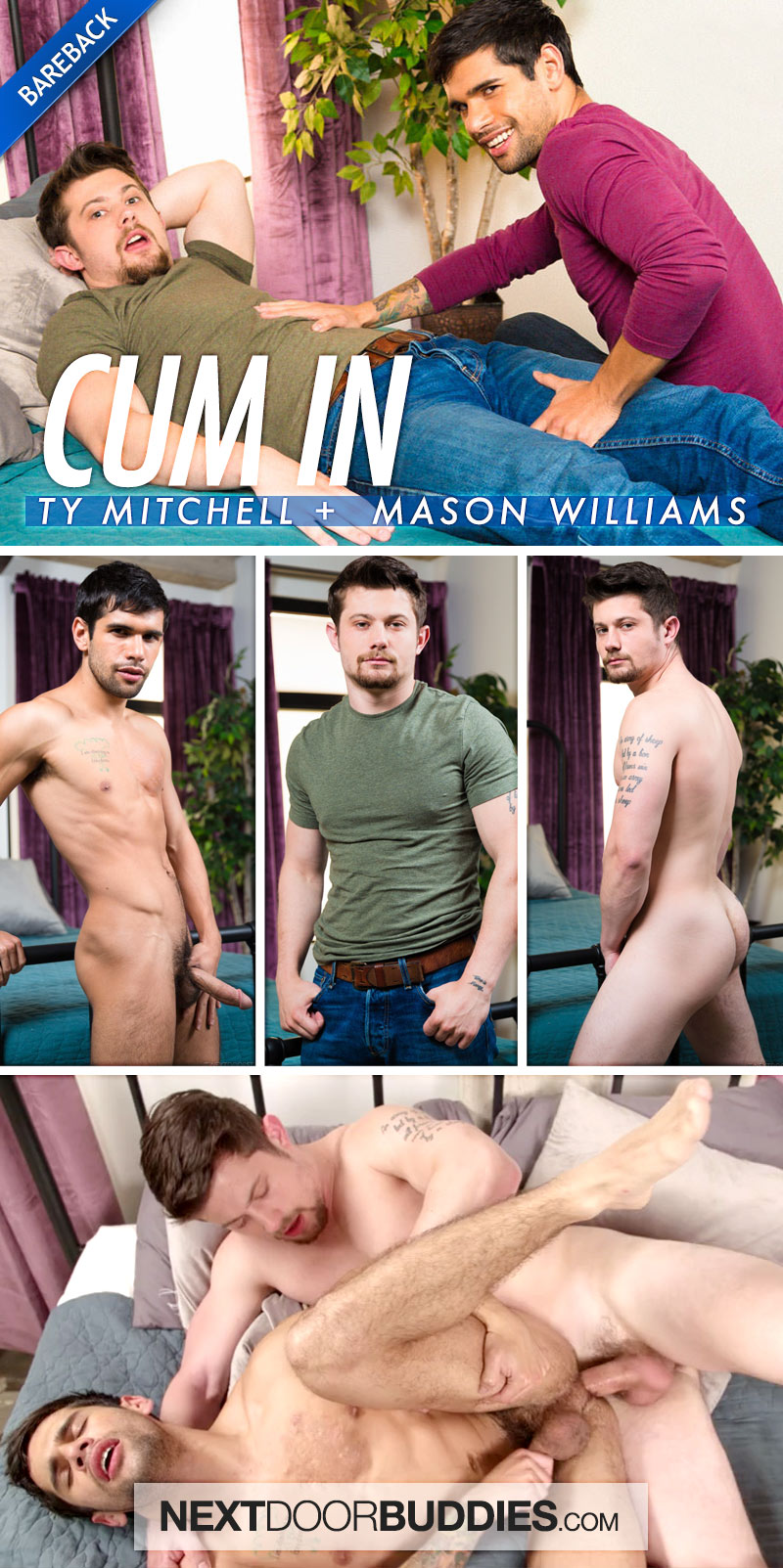 Mason Wiliams (formerly Matt II at Corbin Fisher) has been down in the dumps all day. But roomie Ty Mitchell thinks he knows a way to cheer him up.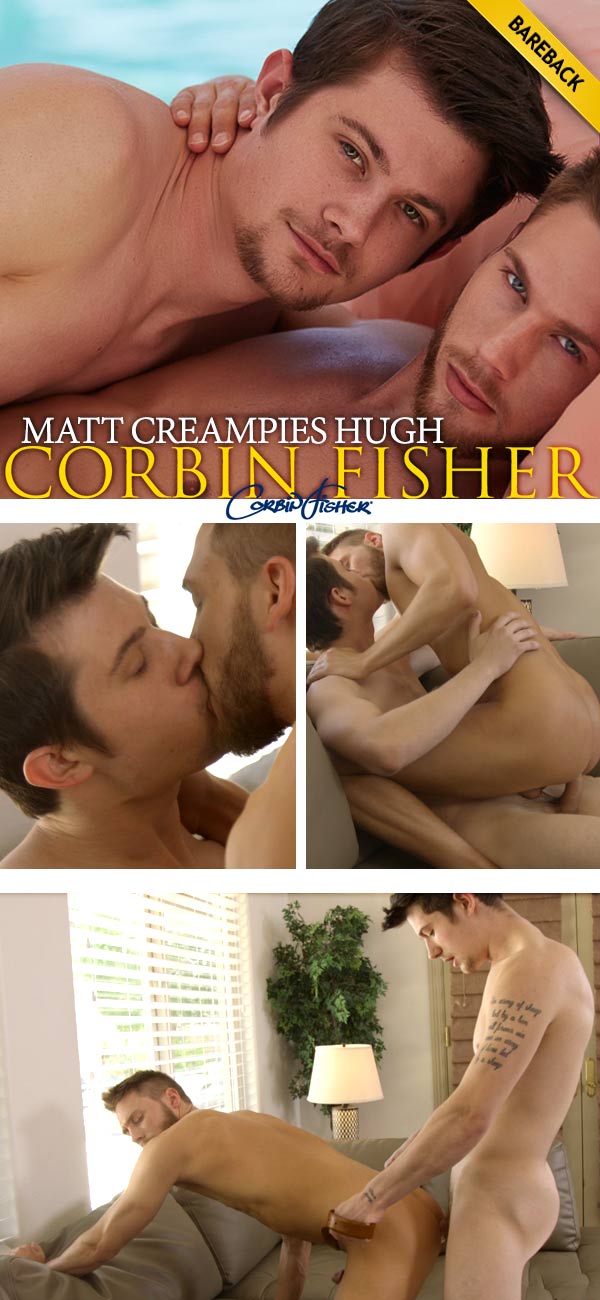 Matt (a.k.a. Mason Williams) and Hugh take the party inside and Hugh is all over Matt, sucking and fucking him. He feels good too and Matt tells him to ride his dick. The sex is intense! First Hugh rides Matt's cock like it's the last dick on earth and then Matt rails into Hugh just as hard!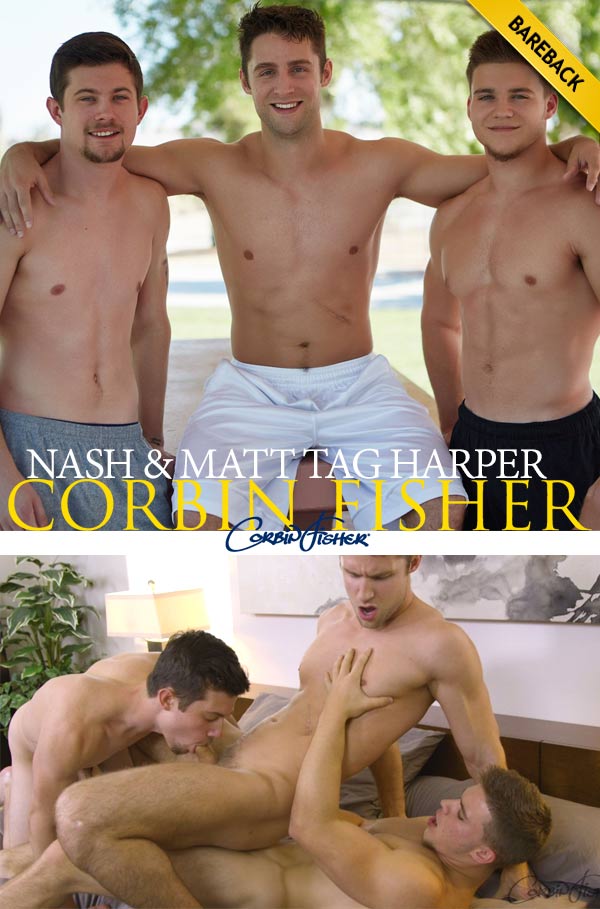 Nash and Matt (a.k.a. Mason Williams) don't hold back. They take turns using Harper's mouth and ass, splitting him open and pressing down on him relentless until he blows – but it's not just Harper that's put to work.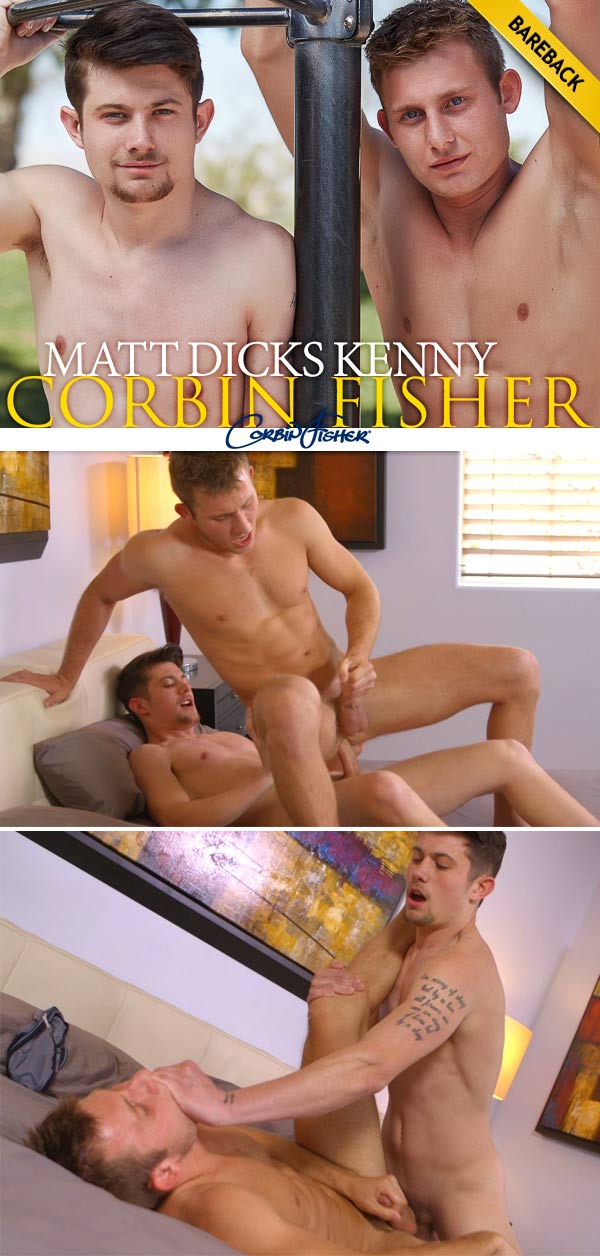 Kenny enjoys Matt's (a.k.a. Mason Williams) cock while Matt rims Kenny's hole. Kenny thn sits his bubble butt on Matt's cock while Matt jackhammer's upward into him. They both look like they're having the time of their life. Kenny's face turns blush and he grunts with every thrust.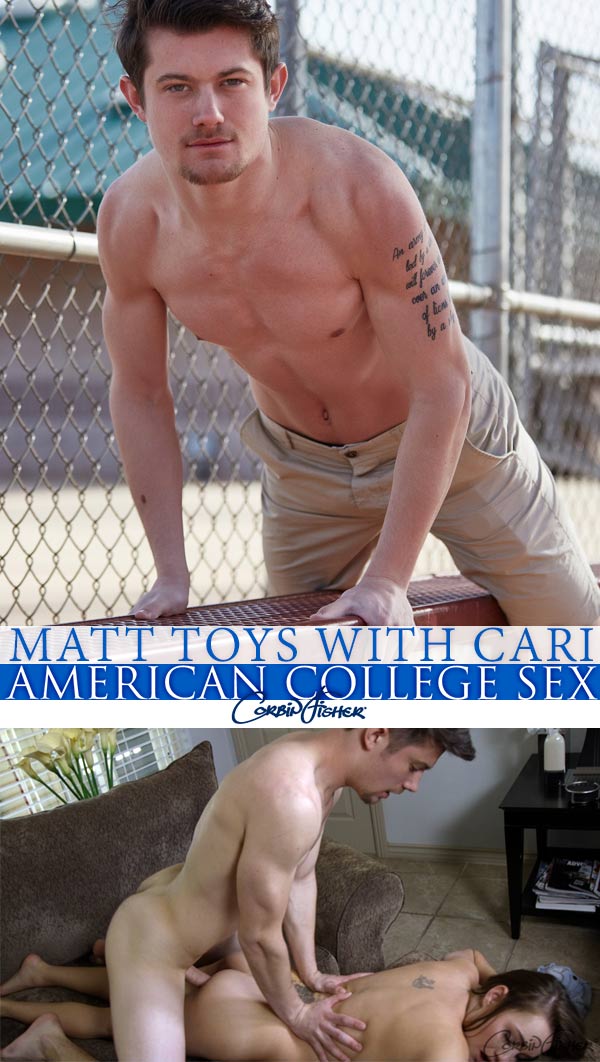 Matt (a.k.a. Mason Williams) has been having a blast with the CF guys these last couple of months, but today he puts the whole of his stud skills to make a coed's fantasy come true!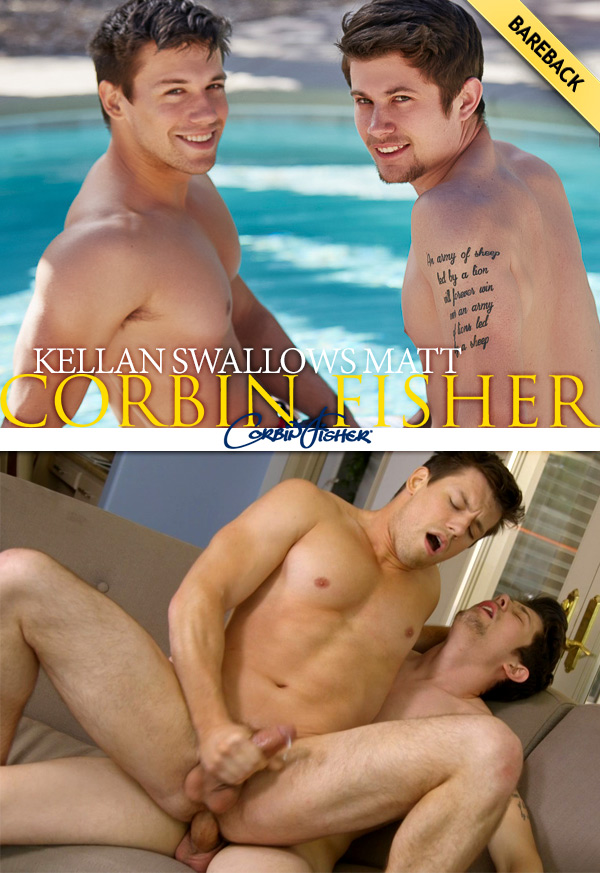 After a day of hanging out and enjoying what the day has to offer, Matt (a.k.a. Mason Williams) and Kellan bare their strong beautiful bodies. It's obvious that they like each other's company. The dark-haired, clean-cut men act on their attraction.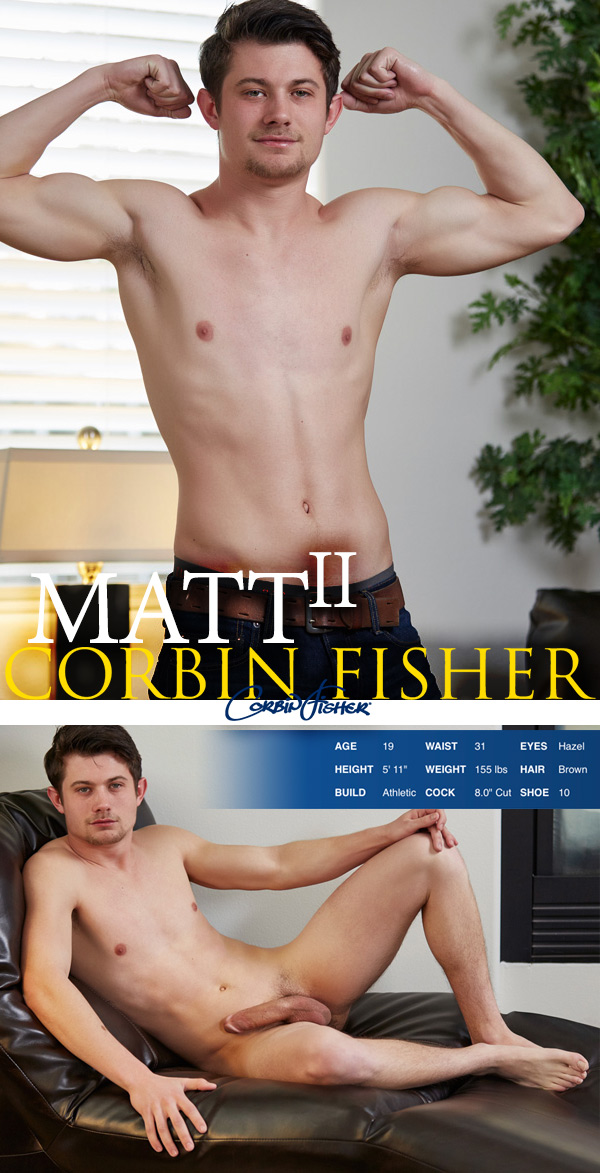 Corbin Fisher newcomer, Matt (a.k.a. Mason Williams) showed up in stylish brown boots, slacks, tall American flag socks hooked up to his fitted dress shirt.