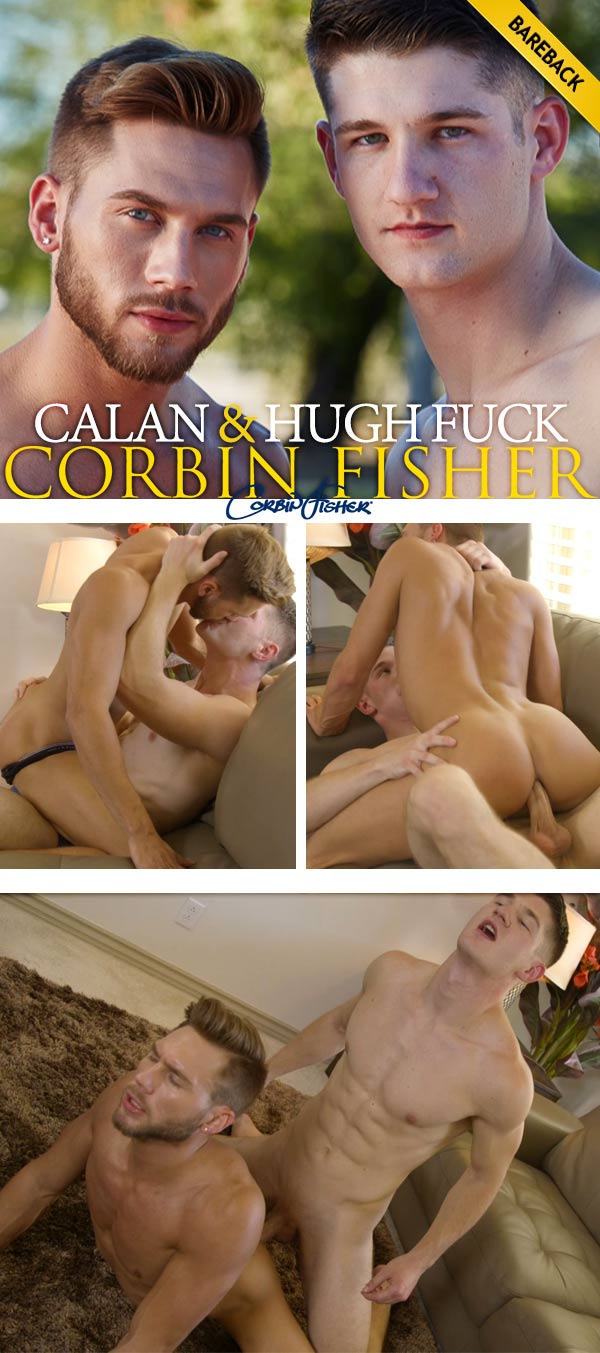 It doesn't take long for Hugh and Calan to get right down to it. Hugh is a happily willing bottom for Calan – and Calan has been dying to get a go Hugh!
Hugh has to stop Calan moments in so that he doesn't blow his load too soon, but switching to riding feels just as good and a thick pre-cum oozes out of the tip of Hugh's dick. Moving to the floor, Hugh backs his ass up into Calan and we get a magnificent view of Calan's ideal body in all its glory. His abs go on endlessly underneath his strong chest and bulging arms.
I'm impressed at how long Hugh can hold off from cumming, as he's on the edge at practically every second of this shoot, but when Calan lifts him off the ground and sinks in deep Hugh finally blows. Flipping over, he power-bottoms the load out of Calan – taking Calan's load deep in his ass!
Watch Calan and Hugh at CorbinFisher
Watch Calan and Hugh at CorbinFisher