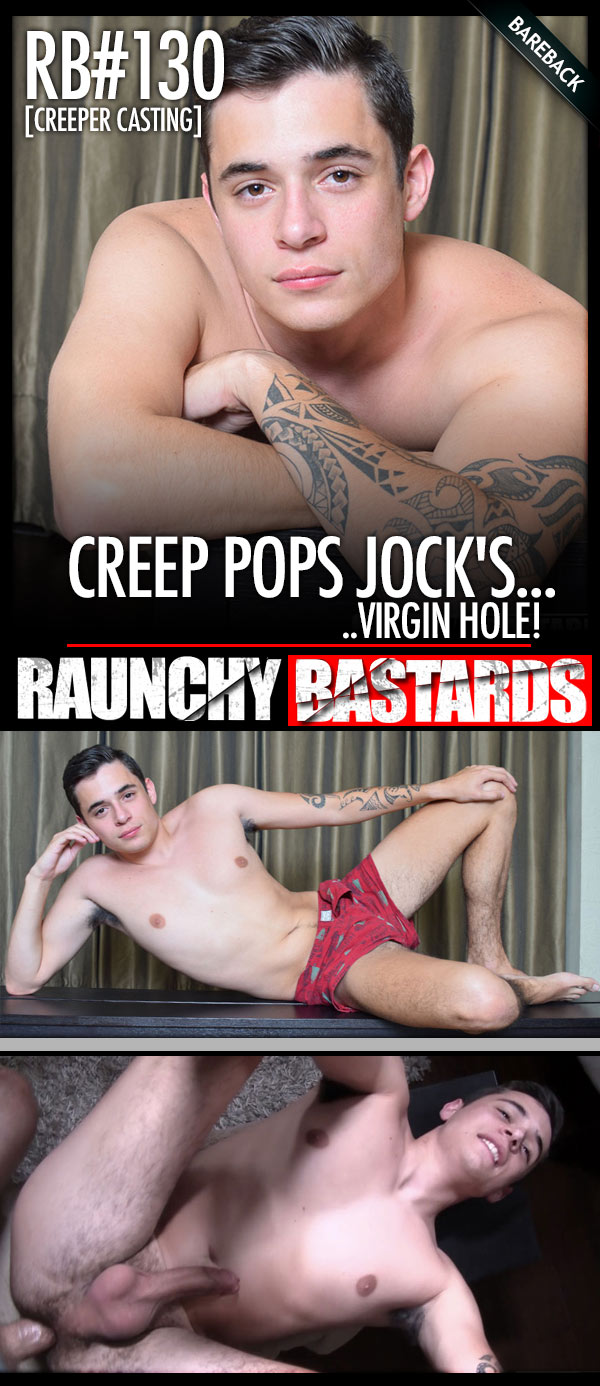 Watch Dominic Phelps at RaunchyBastards
Dominic Phelps and I had only chatted for a few days before I had him over for a photo shoot. He seemed like a pretty sexy motherfucker, and I wanted to tap that virgin hole badly. He said on the phone that he was down for some gay4pay, but only if it paid extremely well. I told him not to worry about it, I had him all set. I explained that I needed to do some photos of him, though, and maybe test out his ability to actually do something with a guy.
When he showed up, he had a fairly large hickey on his neck. He explained that his girlfriend gave it to him, and that he was so embarrassed. It made me chuckle, because I was thinking that this might have been his way, either consciously or subconsciously, of reaffirming his hetero-ness. Well, the only hetero I know is hetero-flexible, and I set out to find out just how flexible this young man was.
Turns out Dominic is extremely flexible, and I mean both physically and sexually! He sure did have some mighty strange looks on his face when I grabbed his cock and started stroking it, but he let me do it. And he even returned the favor after a little cock sucking. But I really knew I had him when he bent over and offered up his ass for me to eat out. If these straight guys let you toss their salad, they will definitely be down for some dick in the butt! That leads to the physically flexible part… Dominic had his legs up in the air by the end of the "photo shoot." I loosened him up with a dildo and then did the old "switcheroo." A lot of guys won't object to a small dildo even though they swear up and down that they'd never let a guy fuck them. But when you have their legs in the air, a dildo up their butt, and a bottle of lube handy, it doesn't take much convincing to just whip out your cock and shove it in.
Dominic's tight virgin hole felt fucking amazing, and on top of that, he ended up busting a great load of jizz on himself while my cock was inside him pumping away. I licked off his cum and spit it back into his mouth. Although he wasn't expecting the snowball, and he acted like he didn't like it, at least I knew that he'd do pretty much anything as long as I pushed the right buttons.