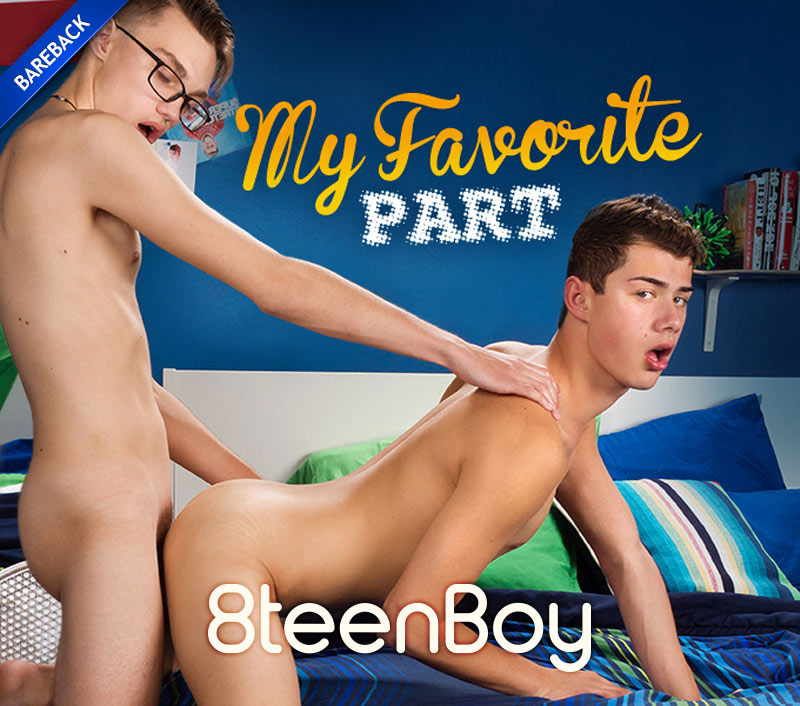 Dustin Cook Fucks Nicholas Romero at 8Teenboy:
It's a beautiful day for a romantic date at a stunning San Diego garden. Nicholas Romero and Dustin Cook take in all the beauty the plants, birds and bee's have to offer before they head home to show the birds and bees UP!
With young hormones raging, they kiss and explore one another's beautiful, smooth bodies with their tongues. Nicholas Romero is a sucker for a nice cock and Dustin's dick is to die for. He worships the weapon with wet, wild abandon as he eye fucks Dustin Cook's chiseled cheek boned face. Appreciating every divine deep throat gulp, Dustin pushes Romero down onto the bed to show his boy just how happy he's made him. Cook works the kid's smooth cock and balls before ordering Nick to flip over so he can eat that amazing ass.
The boy's butt is truly a thing of beauty. Nicholas Romero knows it and shows his prized possession off perfectly, arching his back while Dustin Cook tongue fucks the perfect spread. Dustin eases back to admire the work of art while gaping the gorgeous peach and inspecting the warm, inviting insides with his fingers. Romero can no longer wait and needs cock in his hole NOW. After the fine dining, Dustin is ready for dessert himself and plunges that beautiful bareback piece deep into his dude.
Nicholas Romero is the perfect embodiment of a bottom. His pleasure cums from his pretty hole being plugged and Cook makes sure to cock the kid REAL good. Pulling him by the hair as Romero rolls his horned up hips around. He makes sure Dustin's dick swirls and circles each and every naughty nerve ending for ultimate ass pleasure.
Conclusion:
Once Nicholas Romero is on his back, Dustin Cook really takes the kid to pound town. He slams sphincter severely as he stands, his own smooth ass looking pretty as fuck as it flexes, sending schlong to the deep depths of Romero's raw sexual center. The lusty, latin bottom barely has to touch himself to send seed shooting from his schlong. Cook whips his cock out and BLASTS the boy absolutely EVERYWHERE. Hitting Romero right on the chin causing a blinding smile to cum across the face of the beautiful bronze bottom.
Watch Dustin Cook Fucks Nicholas Romero at 8Teenboy