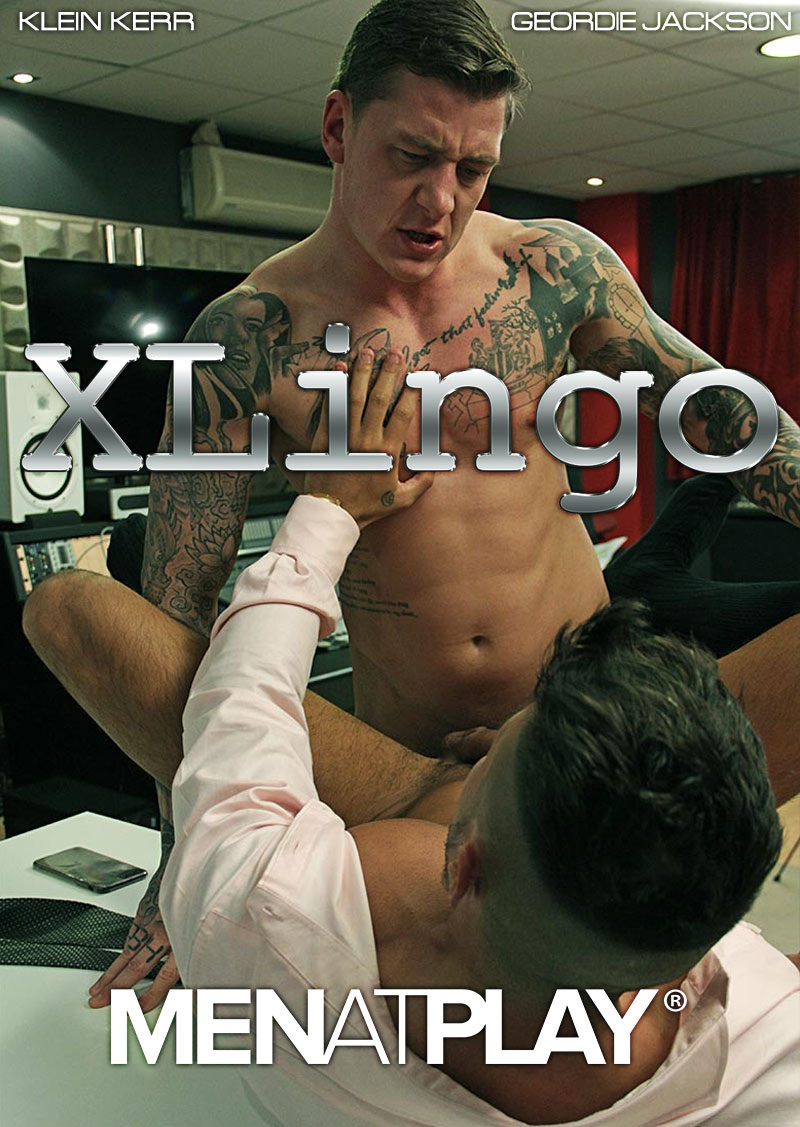 Klein Kerr and Geordie Jackson in 'XLingo'.
MenAtPlay welcomes Geordie Jackson this week in XLingo. Geordie, a blonde, handsome stud from the UK, has a new language translation app to promote, and with work partner Klein Kerr's assistance, it could be a big hit. Yet the pair soon decide that instead of filming an advert, they would rather bang like crazy in front of the camera.
When Klein unzips Geordie's fly, out flops his massive cock. Klein gives Geordie a slow, wet blowjob just before Geordie flips him over and slides his tongue up Klein's hole. These classed-up studs lose all control then and rips of their nice suits for an amazing fuck. Geordie thrusts Klein like a thoroughbred, giving him long, deep strokes until they both explode. Click play and check it out!
Watch Klein Kerr and Geordie Jackson at MenAtPlay