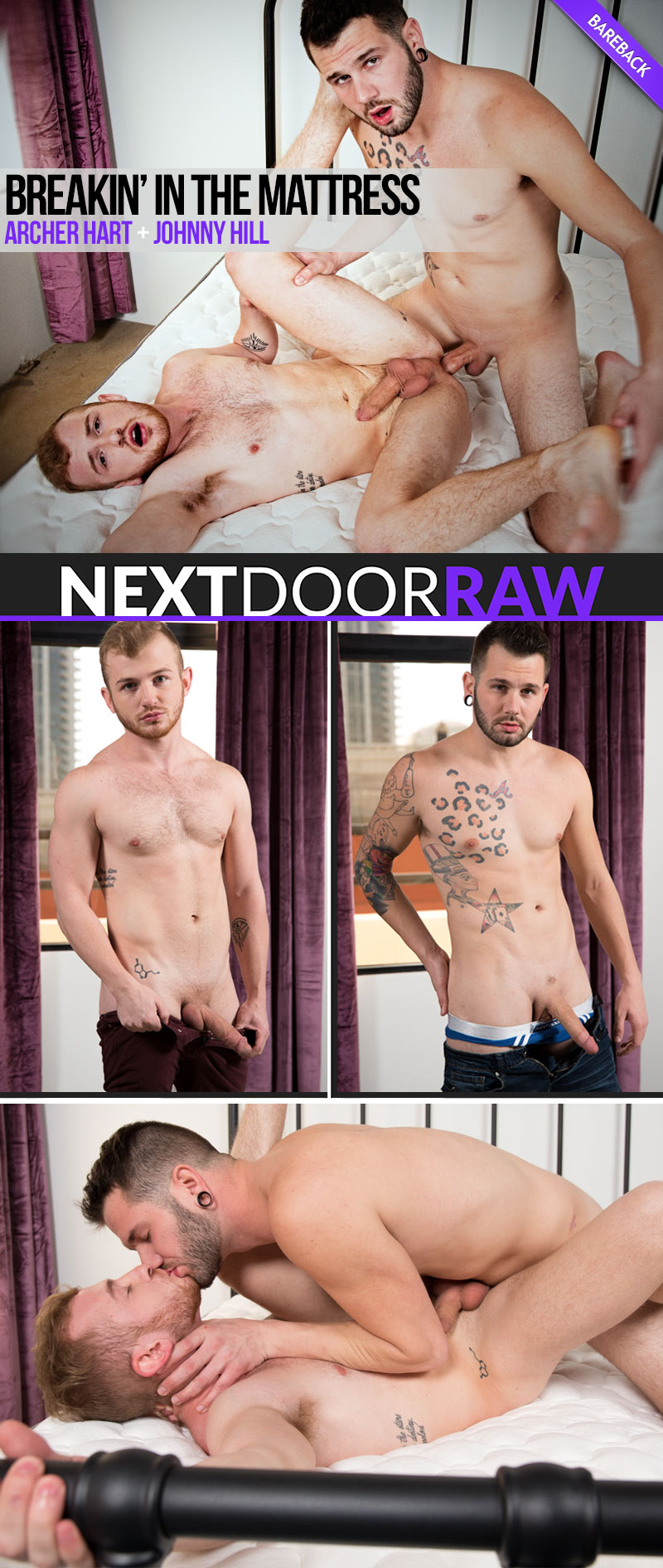 Johnny Hill Fucks Archer Hart in "Breakin' In The Mattress" at NextDoorSTUDIOS:
As they throw the mattress down on top of the frame, Johnny Hill congratulates Archer Hart for a move in successfully completed.
With nothing else to move in, Johnny Hill makes the remark that it's time to break in the mattress, and Archer Hart begins to play it off. Johnny is serious though, and tells Archer he needs to find some way to repay him for his help. Archer soon realizes Johnny means business, and as he hovers over Archer on the bed, Johnny begins to eyeball Archer's tight pants.
Johnny Hill rips off Archer Hart's pants and immediately sets in to tonguing Archer's hole. Then, Johnny alternates between fingering him and tongue fucking him. Johnny quickly shoves his rock hard cock deep inside Archer.
Archer Hart's mild protests now long gone, he lay back and enjoys it as Johnny Hill applies his long dick technique. Johnny fucks Archer all over his new mattress in Archer's new room. They fuck each other all over the room, as Archer tells Johnny to fuck him harder.
Johnny Hill does as instructed until he can no longer hold his nut. Immediately, he pulls out and blasts Archer Hart with his load. Finally, he fingers Archer until he nuts himself. This nut is the first of hopefully many orgasms to come in Archer's new place. Enjoy!
Watch as Johnny Hill Fucks Archer Hart at NextDoorSTUDIOS